Airfry Your Way to a Healthy Heart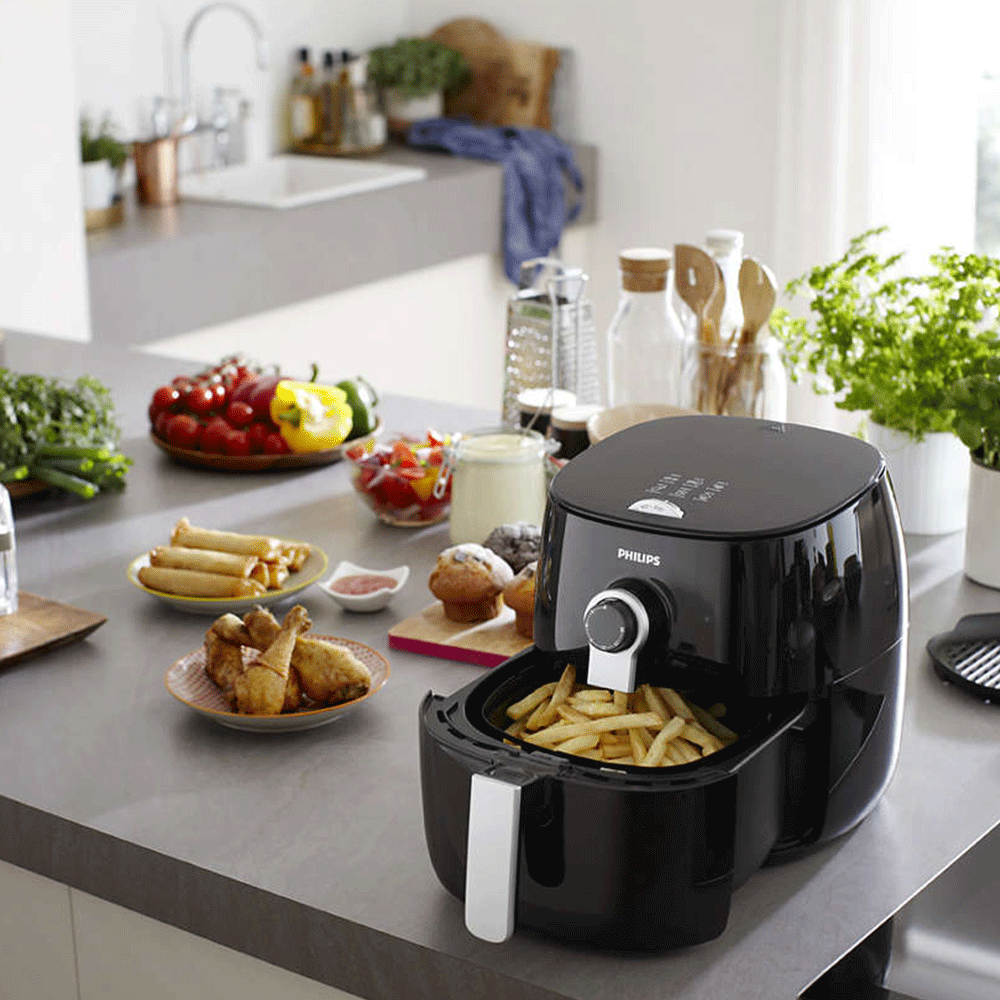 Airfry Your Way to a Healthy Heart
We are great fans of the Philips Airfryer. We use it to fry, bake, grill and roast our favourite foods at home with the nifty appliance. That's breakfast, lunch, dinner plus teatime and supper covered.
With the release of the Philips Viva HD9621 TurboStar model, cooking delicious airfried food is even easier now.
It is more compact (compared to the older models) with the same capacity as the non-XL models while still offering fantastic tasting fried food using up to 80% less fat. It is also time-saving as pre-heating is no longer needed. The TurboStar technology cooks fried food 50% more evenly and faster with no turning needed. It also has a removable handle for maximum flexibility when using its accessories and an easy to clean basket with non-stick mesh.
Jom Airfry Dan Menang
Recently, Institut Jantung Negara (IJN) and Philips Malaysia held a Jom Airfry Dan Menang contest Masterclass where the five contest finalist pairs were announced. The finalists attended the masterclass session to boost their cooking skills in a bid to win over RM35,000 worth of prizes.
Celebrity Chef Zamzani Wahab and Mary Easaw, Chief Dietitian from IJN were present at the event. Easaw gave an enlightening talk about how health begins in the kitchen and tips to cook heart healthy meals. Chef Zamzani demonstrated how to efficiently cook deliciously healthy ayam percik and banana cake, plus plating skills.
The Jom Airfry dan Menang programme is organised by Institut Jantung Negara (IJN) and Philips Malaysia as part of the FATCHECK for A Healthy Heart programme. Now in its second year running, the programme continues to support the World Heart Federation's annual World Heart Day celebration at the end of September.
For more information on the FATCHECK For A Healthy Heart competition and programme, go to www.fatcheck.my or www.facebook.com/MyFatCheck.