A Postpartum Confinement Experience to Cherish Forever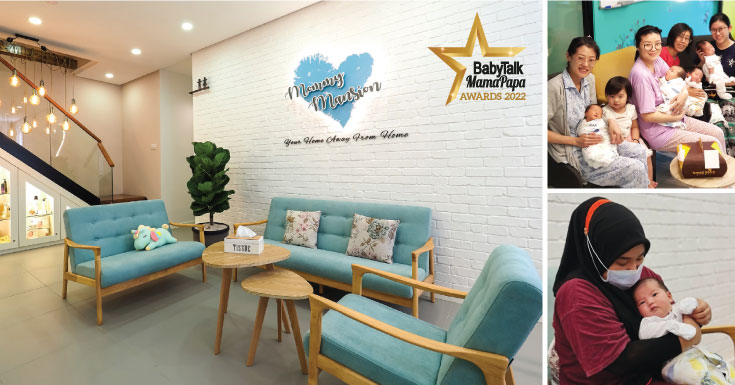 Being a mother is no easy task. From pregnancy to childbirth, mothers have to overcome unbelievable odds. And as rewarding as motherhood is, childbirth and pregnancy can take an immense toll on a woman's body and mind. Following childbirth, it is crucial to shower all mothers with lots and lots of love, affection, and of course, postnatal care.
New mothers are always glad to see their infants and spend some meaningful time with them, but it is equally important to relax and recuperate before they can set out on this amazing journey of a lifetime as a mother. That is why confinement centres have emerged as popular healthcare facilities across south-east Asia to make sure mommies are able to receive the best possible care for recovery.
About Mommy Mansion Confinement Centre
Patience and empathy are inarguably two of the most distinctive qualities of being a mother. At Mommy Mansion Confinement Centre, new mothers are showered with the same patience, empathy, love, and more! Mommy Mansion Confinement Centre is a boutique confinement centre specialising in traditional confinement norms. Established in 2020, Mommy Mansion Confinement Centre has already become one of the most beloved confinement facilities in Klang Valley, at the heart of Selangor, Malaysia.
The job of a new mother is never really done, and between soothing their infants and nursing breaks, new mothers are left mostly with anxiety, fatigue, and sleepless nights. In addition, postpartum depression can also take a detrimental effect on their physical and psychological well-being. So, Mommy Mansion Confinement Centre is here to provide new moms with all the assurance and support they need to overcome the challenges of new motherhood.
Mommy Mansion Confinement Centre guarantees a safe, comforting environment for new mothers and their little one to flourish. The confinement packages available are designed to accommodate a 28-day stay for new mothers and their babies in a natural setting that complements their well-being. In addition to regular healthcare check-ups for both mommy and child, the facility also offers 24/7 intensive healthcare support from expert nurses, traditional postnatal massages, lactation care and nursing guidance.
Furthermore, the postpartum care at Mommy Mansion Confinement Centre also extends to even providing nutritious foods, that are prepared with love, keeping in mind of all the important nutrients needed by new mothers to keep themselves and their babies healthy.
Mommy Mansion Confinement Centre also hosts unique recreational activities to keep new mommies entertained to make their confinement experience one to remember and cherish for a lifetime.