A Portrait of Love: Introducing PRUMy Child Plus by Prudential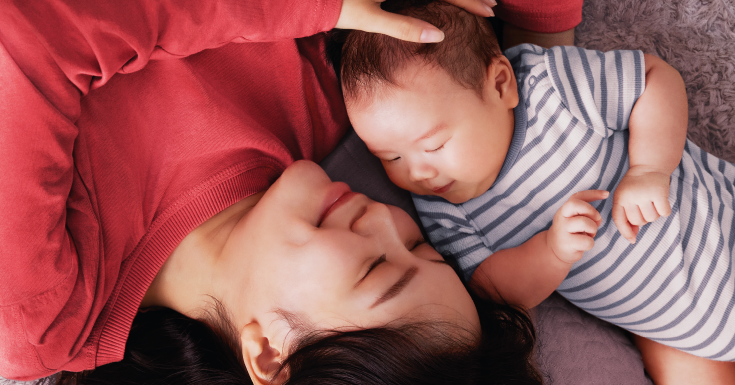 Love is a force that propels parents to reach beyond their limits for the sake of their children's well-being. Acknowledging this profound bond, Prudential presents PRUMy Child Plus—an all-encompassing prenatal plan designed to safeguard both mother and baby, from the early stages of pregnancy to a remarkable age of 100 years.
PRUMy Child Plus stands as a pioneering solution, carving a path of care and assurance in the market. For expectant mothers, it extends financial support of up to RM8,000 for emergency caesarean procedures before the 36th week of pregnancy. This unprecedented provision seeks to alleviate potential burdens during a critical juncture.
This plan's compassion spans beyond birth, embracing the entirety of a child's journey. Annual support of up to RM50,000 is dedicated to covering hospitalisation and treatment expenses for all structural congenital conditions, along with 27 other congenital conditions. PRUMy Child Plus stands as a steadfast companion, bolstering families in their pursuit of health and well-being.
In the realm of childhood development, PRUMy Child Plus displays its commitment further. If a child receives a diagnosis of developmental disorders like autism or attention deficit hyperactivity disorder (ADHD), this plan offers vital support. Annual allocations of up to RM8,000 are allocated for therapy sessions, nurturing the child's potential and progress until the age of seven.
PRUMy Child Plus presents a trio of plan options — starting at RM260 per month. Yet, Prudential's dedication does not end there. Recognising the significance of education, the PRUSaver Kid rider allows parents to cultivate a growing education fund for their child. Additionally, the Parent Payor rider ensures that, in unforeseen circumstances, the child's future remains secure.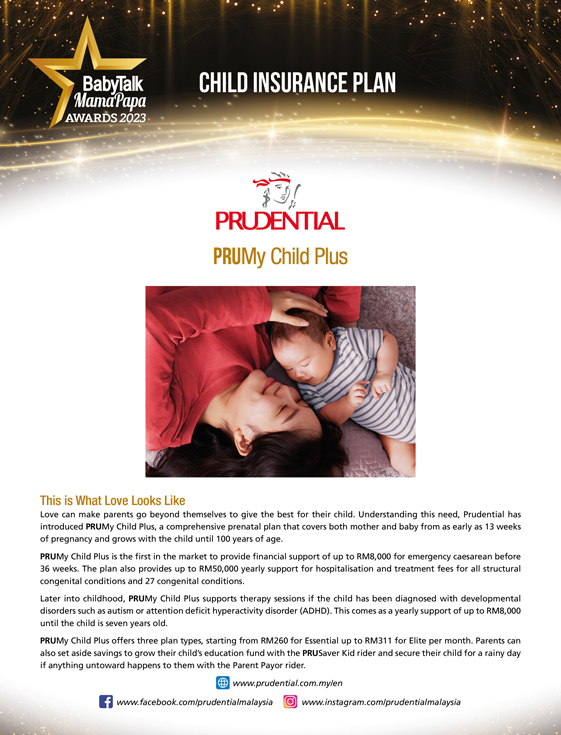 In the grand tapestry of parenthood, PRUMy Child Plus emerges as a testament to love's enduring power. It embodies the essence of caring, providing families with a profound sense of protection and support. With each plan, Prudential reinforces the promise of love—a promise that transcends time and offers a brighter, more secure future for the ones who matter most.