A New Mom's Choice of Happiness!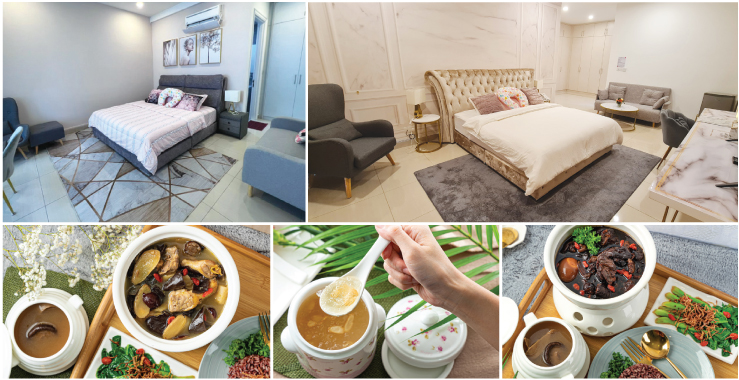 Spending their postpartum period in a confinement centre has become a norm among new moms today, for it is the up-to-date, modern way to give the best to themselves and their newborns. However, choosing the most ideal confinement centre is a whole different issue, for there are many out there, and not all actually deliver on their promises.
New moms in Sri Petaling, Kuala Lumpur and nearby are fortunate to have access to an award-winning centre, namely, XingFu Ai Confinement Centre. Translated as Happiness and Love, XingFu Al Confinement Centre epitomises its name, providing warm, welcoming care and attention to new moms and their precious little babies. There is an unmistaken sense of security here, which new moms can immediately feel, and it is indeed a grand way to welcome the beginning of a new journey with a newborn.
Established in 2019, Xingfu Ai Confinement Center has served as a one-stop confinement centre prioritising on professional services in confinement and newborn care, postpartum dietary care, and postpartum recovery. Adhering to its original mission, Xingfu Ai Confinement Center cares for each new mom here with love, provides loving attention and whole-hearted care for newborns, and offers a family-like atmosphere which makes new moms feel as comfortable as they would in their own homes.
Xingfu Ai Confinement Center understands that new moms can only enjoy their comfortable, private environment when their physical and emotional needs are met to the fullest. Therefore, the centre provides each mom with a confinement nanny, professional medical care services, and a lactationist who helps them breastfeed their babies and ensure they get to consume precious colostrum. Newborn babies are monitored and cared for 24/7, regularly being checked for jaundice and other common newborn issues. The centre nourishes the new moms with tailor-made confinement herbal nourishing soups, unlimited servings of confinement tea, and delicious and nutritious meals that are scientifically proven to be helpful during the confinement period. The centre also helps the new moms in their challenging transition to motherhood by answering their questions and providing them with a boost of confidence.
Modern yet homely environment with stellar facilities
Xingfu Ai Confinement Center is situated in the urban area of ​​Sri Petaling, Kuala Lumpur. Other than being vastly connected in terms of accessibility and transportation, the centre itself exudes its own tranquility despite the generally busy area it is located at. It offers each new mom a luxurious suite with their own bathroom, and it is the most welcoming single family living environment for quiet privacy during their confinement period. Besides ample parking space and the convenience of elevators, other highly appreciated facilities include aromatherapy machines for relaxation, 24-hour air purifiers, water heaters, private refrigerators, and more.