A Haven for Family Togetherness: Exploring NextGen Theme Park's Unforgettable Bonding Experience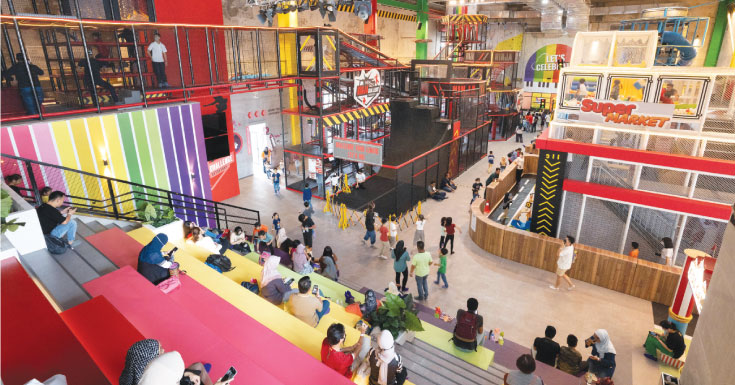 Located within the vibrant heart of the 1 Utama Shopping Centre lies an oasis of relaxation, bonding, and pure enjoyment – the NextGen Theme Park. This year, it proudly claims the title of Family Theme Park (Indoor), an accolade bestowed upon it by the esteemed Malaysian Book of Records. It has effortlessly earned its place in the hearts of families across the nation as Malaysia's pioneering and largest indoor edutainment theme park.
Sprawling across an impressive expanse of 55,000 square feet, NextGen Family Edutainment Theme Park hosts an array of five distinct indoor play zones meticulously designed to cater to various age groups and interests. Its grandeur extends beyond mere fun; it's an immersive experience that transcends generations. These zones – Entertainment, Enrichment, Experience, Engagement, and Empowerment – come together to weave a tapestry of amusement, learning, and shared moments.
Regardless of age, every member is bound to find their perfect dose of exhilaration. From ninja obstacle challenges that test agility and determination to rock climbing that pushes limits, from trampoline basketball that fuels competitive spirits to e-gaming that unleashes a world of virtual adventures – the possibilities are as boundless as the smiles they evoke. And for those who wish to enjoy music, the karaoke experience offers a stage for melodious family harmonies.
A spectrum of creativity and learning awaits within the arts and crafts classes, fostering connections through shared creativity. As the NextGen Family Edutainment Theme Park continues to expand its offerings, it cements its status as the ultimate social hub. Beyond the adrenaline-pumping adventures, it endeavours to empower each family member with experiences that resonate and enrich. The park becomes a catalyst for memories that will be cherished for a lifetime, etched into the tapestry of your family's history.