A Happy and Warm Confinement Centre for Postpartum Mothers!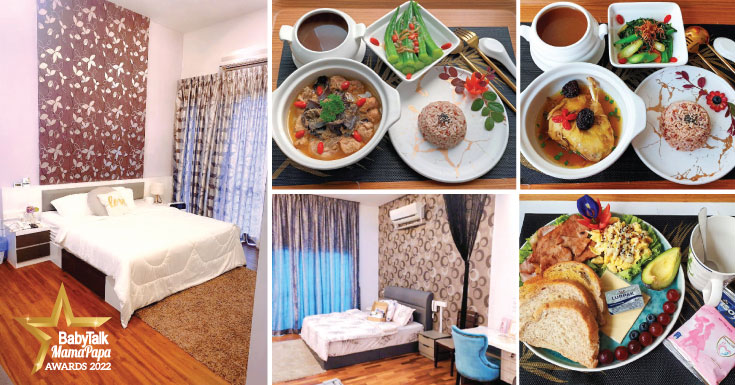 Upholding happiness and peace-of-mind during the confinement period is crucial for new parents, especially new-mothers going through the postpartum phase after birth. XingFu, which means "happiness" is a Confinement Centre that was created for this purpose.
Established in 2016, the Centre has 7 branches in Salak Selatan, Cheras, Puchong and around the Klang Valley. Since its opening, it has served 2,000 mothers with high-quality postpartum maternal and child care services. XingFu Confinement Centre in Puchong is equipped with nursing facilities, complete with private suites and bathrooms, showcasing the Centre's commitment to creating a comfortable and private space for mothers and their new-borns. Also, in view of the prevention and control of the epidemic, the access control at XingFu Confinement Centre can effectively reduce cross-infection and ensure the utmost safety of mother and baby.
To ensure a happy and warm confinement experience for postpartum mothers, XingFu Confinement Centre has professional nursing staff that provides 24-hour one-to-one care for mommy and baby. Mothers will also have 5 nutritional meals a day, including nutritionist approved confinement meals, and customised medicated soups with daily variety. These meals are given based on the mothers' needs to ensure they get all the nutrition needed to recover and easily breastfeed their new-borns.
At XingFu Confinement Centre, mothers and new-borns will receive a full range of physical and mental health care. Professional nurses will also regularly observe the health and growth of the baby, so mothers can enjoy some pampering without worry. What's important is the "happiness" of new-mothers, and the Centre is ready to help relieve the anxiety after giving birth.
During the 28-day confinement period, XingFu Confinement Centre promises new-moms the comfort and convenience of amenities, medical facilities and quality service to create the perfect space for mommy and baby.