A Commitment towards Excellence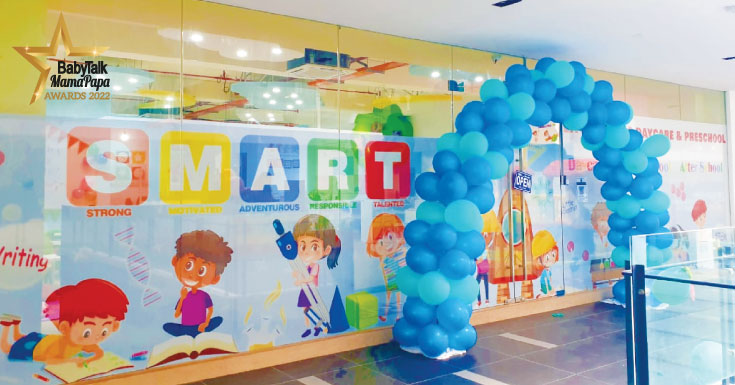 Working while taking care of young children can be overwhelming. This is why daycare centres like Little Hands offer parents the opportunity to leave their children in the hands of experienced and expert child caregivers who can also educate and prepare them for school.
Little Hands strives to become the best daycare in Malaysia by focusing on the overall development of children. The centre emphasises especially the 21st-century learning skills which help prepare the next generation with well-rounded growth resulting in the development of the children's critical thinking, self-discovery, and character building.
A 2-in-1 Centre for Children
 One of the most convenient reasons that make Little Hands much-coveted among parents is that it focuses on the holistic development of children. Little Hands is a 2-in-1 centre and operates as a preschool and daycare for full-day as well as after-school.
Preschool includes Tri – Language programme, STEM & Montessori Integrated Lessons, Hands-on STEM & Montessori Activities, and Handwriting Without Tear (HWT). The daycare offers full-day children's care along with Enrichment classes. After-school care includes homework coaching as well. The centre utilises story-telling, board games, puzzles, and reading as fun activities to keep children engaged.
Unique Learning Approach
 The curriculum of the school extensively focuses on a unique learning approach for the students. The core curriculum comprises enhancing language art, Little Scientists, Euler Maths programme, or the STEM programme, HWT or Handwriting without Tear activities and Social & Personal Development. All of these courses are designed to bring out the best in the child and make their future education easy and simple. Little Hands believes in futuristic teaching for a lifelong lesson, and it keeps innovating techniques to provide the absolute best for the children.
Why Choose Little Hands Day Care?
 Little Hands is committed to the all-around development of children between the age group of 3-9. It not only provides a safe learning environment for the children but also encourages their curiosity and hones their skills in various areas. The educators are compassionate, gentle, and experienced.
Apart from scholarly academic enrichment, it also takes care of the health of the children. The daycare centre offers a carefully curated menu that includes vegetables, protein, carbohydrates, and fruits. The menu is shared with the parents every month so they can keep track of their child's diet. Little Hands also takes into consideration the religious beliefs of the child while preparing their food.
The campus has multiple CCTVs for the safety and security of the kids and is carefully designed to make the classroom layouts children-friendly.