80TWENTYFIT: The Easy Way to Eat Healthy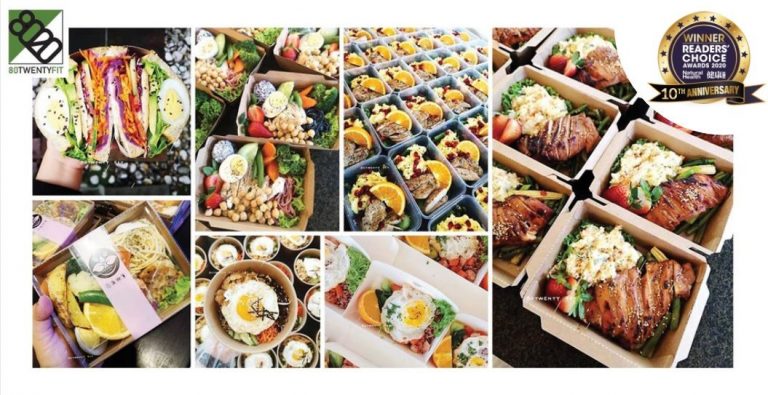 So you are trying to eat healthy, but you love food. No matter how hard you try, you aren't able to get the results you want because it's so tough to stay on top of your diet.
What if you could have delicious, healthy meals waiting for you when you get home from work or after you finished your online meetings? Would you eat healthier?
The 80twentyfit healthy meal delivery service can help!
Say hello to delicious healthy meals every day
Most diet plans are focused on getting rid of all of the bad food at once. Unfortunately, it never works out. You'll ditch that diet and get out to buy and binge on the food you threw out just days or weeks earlier. Humans do better when they go for things in moderation.
80TWENTYFIT offers a simple approach to food that can help you make healthy eating as a sustainable lifestyle. Inspired by the Pareto principle, which asserts that "80% of the effects come from only 20% of the causes," 80TWENTYFIT believes that eating healthily 80 percent of the time and leaving 20% for tasty indulgences will give you satisfaction. As a result, you will be more committed to this healthy eating lifestyle for a longer time.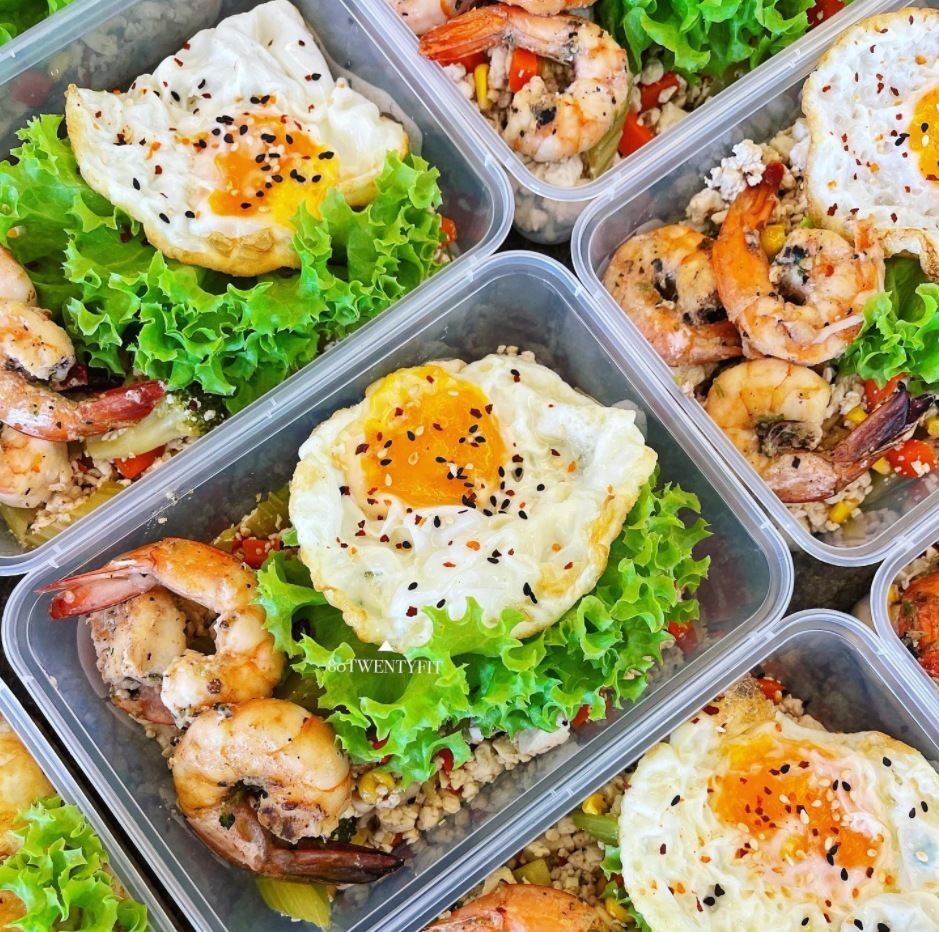 80TWENTYFIT puts a whole new spin on the concept of healthy eating. This unique company offers delicious meals that are made clean and diet-friendly, but leave a lasting impression on your taste buds! Their daily meals are prepared in healthier ways and packed full of quality ingredients including fresh vegetables and fruits, and mushroom chicken noodles set. Prices start from RM14 and include meals like teriyaki chicken poke bowl, salmon and chickpea multigrain rice. The menu changes very regularly, so there's no chance of getting bored with your daily meals!
Founded in 2018, 80TWENTYFIT and based in Kuching, this forward-thinking company offers a fresh twist on what it means to eat healthy by promoting balance, moderation and indulging without feeling guilty! Indeed, knowing what you need to do and having the right tools to help you will go a long way when it comes to eating healthy.
Experience the best healthy meal delivery service today
80TWENTYFIT is the recent Winner of the Natural Health Readers' Choice Awards 2020 for the Best Healthy Food Delivery (Kuching, Sarawak).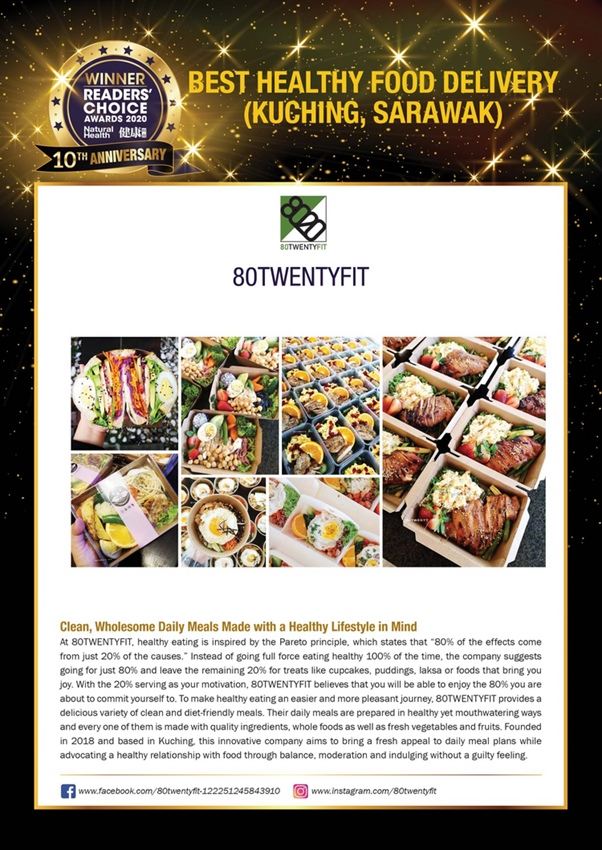 80TWENTYFIT is not just a food delivery service, but a lifestyle change. They do the work for you – from meal planning, ingredients shopping and cooking, so you can focus on what matters most – your family and your work. If you are looking for ways to improve your eating habits without saying goodbye to your favourite treats, then the 80TWENTYFIT approach is really the way to go.
For more information, visit their Facebook and Instagram page.