7 Reasons to Add Water Guava to Your Diet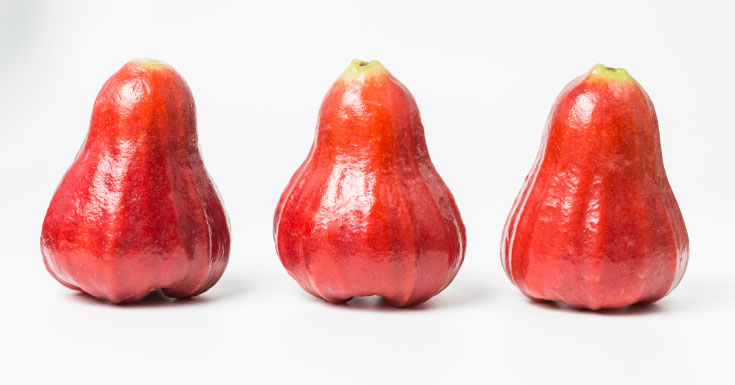 As Asians, you'd think that each and every one of us would be familiar with the water guava, a fruit that is easily available nationwide. In reality, not all of us know much about it, or even fancy it! You could say that it's one of those fruits that have not much 'flavour' to it compared to the durian, orange, or mango. However, make no mistake that it still packs in a hearty amount of nutritional benefits. Find out why it's a good idea to add in to your diet.
1. Water guava contains jambosine – research is still ongoing on this, but jambosine, a type of alkaloid, has shown promising results in halting the conversion of starch to sugar. This will be helpful for diabetics and people at risk of developing diabetes.
2. The high fiber content of the fruit makes it easier on the digestive tract, and in doing so, prevents and/or eases constipation.
3. Guava has natural detoxifying properties, helping the body to eliminate more waste by clearing the kidney of toxins brought about by unhealthy diets and lifestyles.
4. The active and stable components in water guava have been associated with antimicrobial and antifungal effects on the body, particularly towards skin health
5. Water guava has loads of nutrients, including vitamin C, dietary fiber, vitamin A, calcium, thiamin, niacin, iron and potassium, which help to build stronger immunity against diseases.
6. These fruits are full of fiber and low in calories, meaning that they may help you feel full and aid in weight loss.
7. Rich in antioxidants, water guavas may help prevent the development and growth of cancer cells.