7 Fantastic Benefits of Using OFFEN Disinfectant Aerosol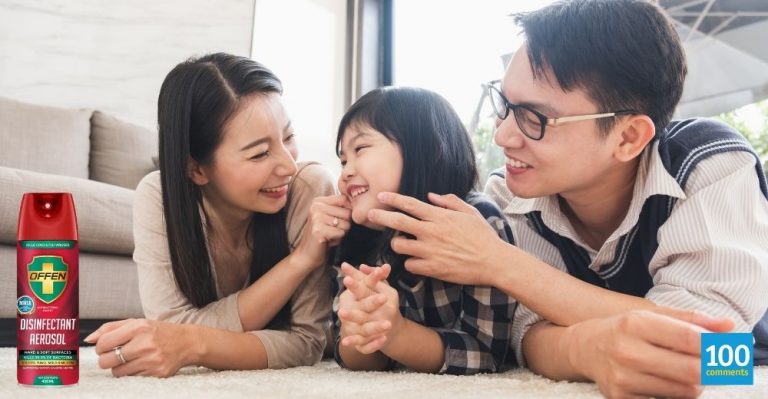 Disinfectants come in a variety of forms, the most commonly used are wipes and sprays. The aerosol version, such as OFFEN Disinfectant Aerosol, is often considered the most convenient and fast-acting form of disinfecting various surfaces. Here are 7 amazing reasons you should consider adding OFFEN Disinfectant Aerosol into your arsenal of home cleaning and germs-busting products:
1. Effectively Kills 99.999% of Bacteria (Including Human Coronavirus) – OFFEN Disinfectant Aerosol can be applied thoroughly and easily on surfaces in the home or office, eliminating bacteria and reducing the risk of disease. The OFFEN disinfectant spray is tested and proven by SGS to effectively kill 99.999% of bacteria including the human coronavirus and forms a protective layer that safeguards these surfaces from the harmful effects of viruses and bacteria. The result is a long-lasting cleanliness that eliminates the need for frequent wiping and reduces the risk of cross-contamination between various surfaces and objects.
2. Accuracy – OFFEN Disinfectant Aerosol allows you to dispense precise amounts of product to an exact area, thus avoiding wastage. You can aim and spray it exactly where you want to, without fuss and with maximum effectiveness.
3. No Mess – OFFEN Disinfectant Aerosol is spill-proof. It is hermetically sealed, where no air gets in and no air gets out, like a vacuum. So there is no risk of a child or pet toppling it over and spilling its contents all over the floor or countertop.
4. Convenience – All you need to do is to point and click and OFFEN Disinfectant Aerosol will immediately do what it does best – kill germs wherever you spray it on. It is easy to use and quick to apply with no mixing or measuring required. It is ready to be used anytime, anywhere.
5. Reaches everywhere – The beauty of the aerosol technology means that you can deliver OFFEN Disinfectant Aerosol into hard-to-reach areas, putting your mind at ease because your home is thoroughly sanitised.
6. No need to wipe – With OFFEN Disinfectant Aerosol, there is no need to wipe – you just need to spray and go. To disinfect surfaces, spray it over the pre-cleaned surface for 2 to 3 seconds until it is covered with the mist and leave it to air dry for 10 minutes.
7. Multipurpose – Bacteria can remain on our clothing, bed sheets and upholstery. OFFEN Disinfectant Spray is proven effective in cleaning the surfaces of your home and can be used on parcels, fabrics and even clothing. The disinfectant spray gives you peace of mind by killing these harmful microorganisms, and keeps your home surfaces, furnishings and every package you receive clean and sanitised.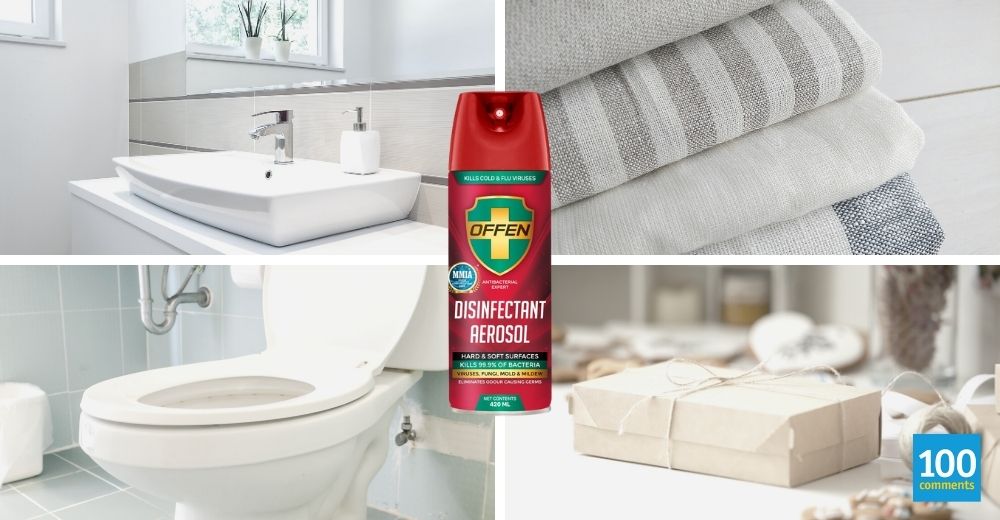 With all the benefits mentioned above, it is easy to see why OFFEN Disinfectant Aerosol is a great way to keep your family safe from bacteria and viruses – without needing to wipe afterwards.
If you love OFFEN Disinfectant Aerosol, review it here. For more info, visit their Facebook page at www.facebook.com/OffenMalaysia.