6 Yummy Baby Snacks To Feed Your Hungry Little One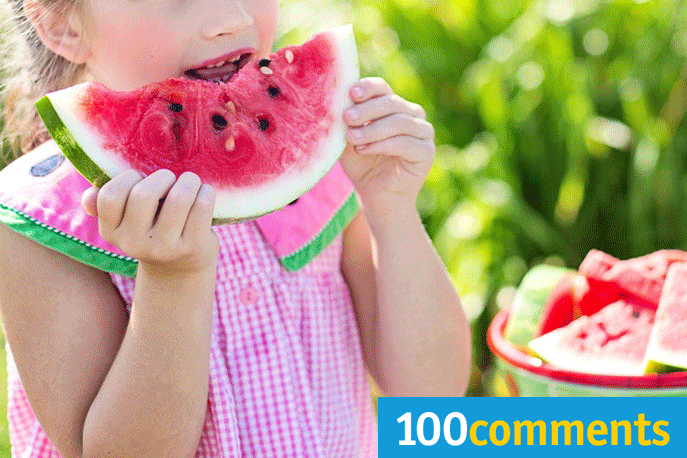 As your child grows older and begins to wean off a pure milk diet, it can be hard to find foods that are both healthy and appetizing. To help you provide your little ones with appropriate snacks, we've put together a list of the best yummy snacks that are suitable for babies and toddlers all across Malaysia.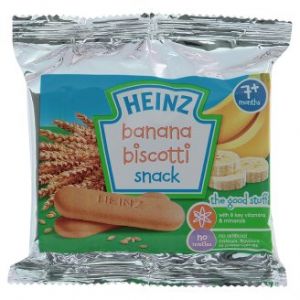 Best Biscotti Baby Snack
Based on a unique Italian recipe, Heinz Banana Biscotti has a gentle crunch that easily softens in little mouths. With no artificial colors or preservatives, they're a handy, tasty biscuit to have either at home or on the go. Suitable for babies 7 months and above, this delicious snack contains 8 key vitamins and minerals.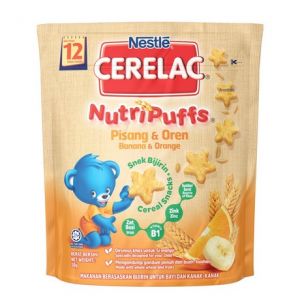 Best Cereal Based Baby Snack
Great for parents who want a healthier, low sugar snack, Nestle Cerelac NutriPuffs is a finger food that is developmentally and nutritionally appropriate for your little ones. This cereal snack is made from rice, whole wheat, and fruits. It is designed to be high in iron, calcium and vitamin B1 which are all important nutrients that support overall growth and development during a child's growing years.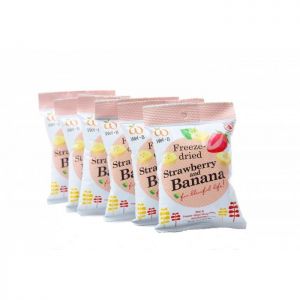 Best Freeze Dried Fruit Baby Snack
Made from 100% real fruits that have been vacuum freeze-dried, Wel-B Freeze Dried Strawberries & Banana is a real healthy snack that keeps nutrition at its utmost. The freeze drying process locks in all the healthy vitamins and nutrients while preserving the fruit's natural flavor, ensuring that your little one can enjoy a healthy and blissful snack whenever and wherever they are. This snack is neither fried nor baked, meaning that it is crispy and delicious while containing 0% fat. Wel-B Freeze Dried Strawberries & Banana can be eaten by itself, added to milk, or even blended into a smoothie. The possibilities are endless!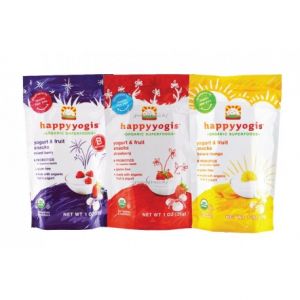 Best Organic Yogurt Drops Baby Snack
Parents who prefer a lighter, healthier snack are sure to love Happy Baby Yogis Trio Pack. These mixed berry yogis will delight your child's taste buds with bursts of natural fruit flavor. Available in Banana Mango, Strawberry, and Mixed Berry flavors, these freeze dried organic yogurt drops are melt-in-your-mouth delicious. They taste so good, you may not be able to resist sneaking a few for yourself!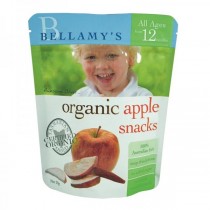 Best Organic Apple Baby Snack
Suitable for children over 12 months old, Bellamy's Organic Apple Snacks serve as a healthier and more nutritionally balanced snack for your little one. This snack is made from real organic apples that have been sliced and snap dried to remove all moisture and lock in the fruit's original taste and nutrition. There are no sugars or artificial sweeteners added, allowing your family to enjoy the natural goodness of organic fruits guilt free.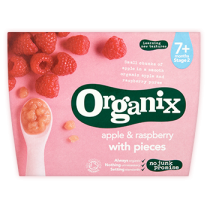 Best Organic Fruit Puree Baby Snack
Encouraging your little one to explore taste and texture is great because it helps to build confidence and enjoyment with food as well as being an important milestone in their development. That's why Organix Mashed Apple & Raspberry fruit purees have a variety of textures for your little one to enjoy – from smooth, to mashed, to chunky with pieces of real fruit. This range of 100% organic fruit purees offers your baby a variety of natural tastes and textures to greatly expand their palate.