6 Best Chiropractors in KL & PJ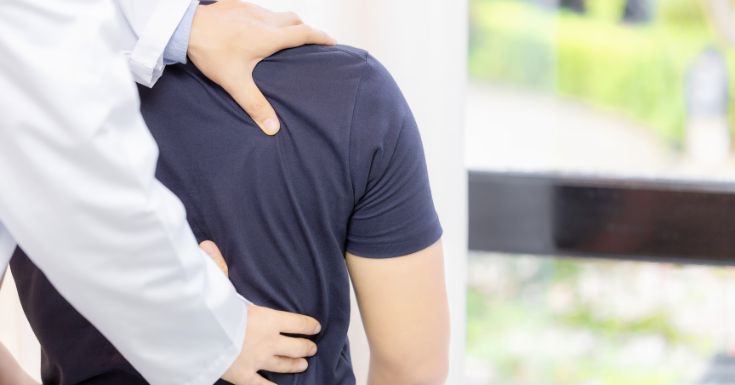 Not many people know what a Chiropractor is and why you might need one. However, if you are going to a chiropractor, you might get pain relief a lot faster than with just normal medication. For those that don't know a chiropractor treats conditions that are affecting the nervous system and musculoskeletal systems. Basically, this is a doctor that is qualified to treat muscle, bone, or joint pain fast.
If you need a Chiropractor in the Kuala Lumpur (KL), Petaling Jaya (PJ), and Selangor area, then you are in luck. We are giving you 6 of the best Chiropractors in the Kuala Lumpur and Petaling Jaya area. The clinics where you will get the relief you are looking for.
Helios Chiropractor clinic can be found in Selangor and is known as one of the best clinics in the country. Not only are they qualified to treat the patients successfully, but they are also trained to listen and communicate well with each patient. A chiropractor needs to find the source of the problem. This is what is making this clinic so special.
Dr. Chunkit Chen is the founder of Helios and opened the doors in 2018. They are all about diagnosing and treating any pain in the spine, bone, muscles, and nerves. Treatments that will respond well to pain relief in the short and long term. One of their most popular treatments is the chiropractic adjustment. It can make you feel relaxed and is known to be an enjoyable therapy. And, it aligns your body again so that you can enjoy a pain-free life. You can request an appointment directly on their site.
A great chiropractic clinic in Petaling Jaya is the Chiropractic center. The center is also known as the Tan Sri Datuk Paduka Seleha complementary health care center. The center was opened for the first time in 1996. Providing different services to the public and patients. One of these services are including a chiropractic center with a full physical rehabilitation center that opened in 2000.
There are five experienced and qualified chiropractors or doctors available for your treatment. They are offering some services that will ensure pain relief immediately, that will benefit you in the long term. They have a success rate and many previous patients and existing patients recommend the chiropractic center for fast pain relief. You can call them for your first appointment, or you can make one online, directly on their website.
Kim's chiropractic center is more than just a small chiropractic clinic you can find in Petaling Jaya and Kuala Lumbar. There are two centers available at the moment, one in Petaling Jaya and one in Kuala Lumbar. At this clinic, they are combining chiropractic and physiotherapy to relieve pain. You will find pain relief in your lower and upper back, shoulder and neck, hips and thigh, etc.
The reason why people are going to Kim's chiropractic center is that they personalize their treatments, save you time by coming in daily and they ensure that you are comfortable at all times. The clinic promise that you will feel relieved after the fourth and eight's session. It depends on the severity of your health problem.
Chiropractic First isn't just a small chiropractic center that you can find in Kuala Lumbar or Petaling Jaya. They have a total of 32 clinics in a total of 6 countries. In all their clinics they have a total of 50 doctors. The first practice was opened in 2000 and is now an international clinic. The clinic also has won a couple of different awards over time and is making this one of the best international chiropractic clinics.
Some of the services you can get here would include Cervical chiropractic, Thoracic treatments, Lumbar treatments, and Sacral treatments. They will tell you a lot more about these different chiropractic services with your first appointment. You can make an appointment online or you can contact them directly. For a clinic that is offering the best treatment plans, you should consider one of the Chiropractic First clinics.
My Spine Center is a chiropractic and physiotherapy clinic. They are situated in Kuala Lumbar and Selangor. They are known as one of the best and most popular centers because of their affordable but effective correction methods. The clinic ensures that you will be pain-free after your treatment period. They already have won a couple of rewards because of their doctor-patient relationship and the number of patients that were treated successfully.
They have a couple of chiropractors that are experienced and qualified. The clinic is offering a large variety of services that will including chiropractic services and physiotherapy. In some cases, they combine these two cases to ensure that you get the best possible treatment plan.
Urban Chiropractic clinic is situated in Petaling Jaya and is run by Dr. Desmond Yap. Dr. Yap also founded the clinic and is the head of the clinic at the moment. He has a bachelor of science degree in Chiropractic from the International Medical University. He believes in finding and removing the interference and dysfunction in your body to ensure that you aren't just pain-free, but that they treat the root of the problem.
Some of the services that they offer include Disc herniation, disc bulge, slipped disc, nerve impingement, headaches and migraines, and neck pain. There are other services that they offer to their patients. One of their most popular services is trigger point dry needling.
Finding a chiropractic clinic in Kuala Lumpur (KL), Petaling Jaya (PJ), and Selangor isn't hard. There are actually many different clinics you can go to. You need to make sure that you know what your needs are, and then you can make use of our reviews to find the right clinic. These are the best clinics in KL and PJ, and you will not regret making use of any one of them.