6 Best Aesthetic Clinics in KL & PJ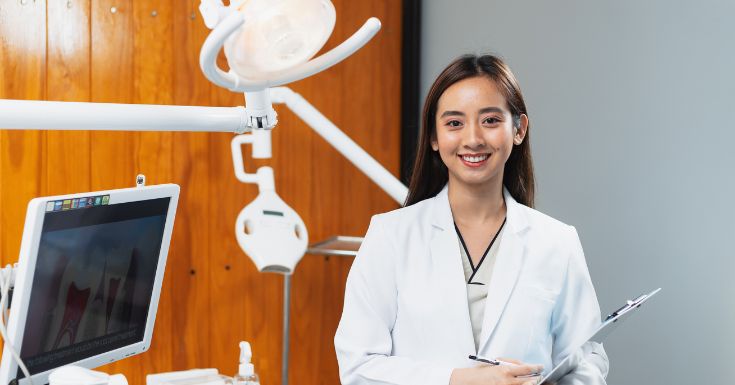 Before you can start looking for the best aesthetic clinics in KL and PJ, you need to understand aesthetic treatments first. Aesthetics is different treatments for your skin, hair and body to enhance your appearance. The benefits of going for this treatment are that you will improve your self-confidence and self-perception. And it will improve your mental health at the end of the day.
Now that you know why this is a treatment that you might want to consider, you might be wondering what the best aesthetic clinics in the Kuala Lumpur (KL), Petaling Jaya (PJ), and Selangor areas are. These are for sure the six best clinics for aesthetic treatments that you can visit without a problem.
The first aesthetic clinic we reviewed is the Klinik Dr. Inner redefining beauty and health clinic. The clinic is located in Petaling Jaya. The clinic won the Global Health Asia pacific aesthetic clinic of the year in 2020 and 2021. Here they are offering their patients the latest and most advanced medical grade treatment options by just using FDA-approved equipment.
Some of the aesthetic treatments they are offering are for skin tags, warts, acne and acne scars, and skin whitening and rejuvenation. They are making use of the Dual yellow laser treatment to treat all these skin problems. This treatment is suitable for most skin types and can be used on your face, neck, chest, back, hands, and legs. For an appointment, you can call or WhatsApp them.
When you want some aesthetic treatments, you can make an appointment with Beverly Wilshire clinic. The clinic is situated in Petaling Jaya and offers a large variety of skin and aesthetic treatments. In fact, aesthetic treatments are one of their most popular treatment options. There are a couple of reasons why you should go to Beverly Wilshire clinic. They are a multi-award-winning clinic, accredited and only make use of the most experienced doctors.
The clinic is also making use of state-of-the-art equipment and technology. They have different aesthetic treatment options that include a full array for face and body, anti-aging treatments, and injectables and laser treatments. On a regular basis, they are offering some great sale promotions that will make your treatment even cheaper. To make an appointment, you should call them or use the chat option on their website.
Dr. Kent clinic is a clinic in Petaling Jaya and was established in 2012. Making use of only the best doctors and the latest technology, and the best equipment to treat their patients. The clinic is a registered aesthetic clinic, and you can see the letter of credentialing and privileging aesthetic medical practice on their site. They make sure that their patients are getting the results they were hoping for and what they deserve.
Some of the aesthetic treatment options are for the face, skin, hair, body and your overall wellbeing. They know that when they enhance the looks of their patients, they are creating a happier and more self-confident patient. To get an appointment with Dr. Kent Clinic, you can call them, or talk directly with them on their site, or you can fill in the form online to make an appointment. The best part is that they are offering interest-free easy payment plans.
Another aesthetic clinic in Petaling Jaya is Westwood clinic. The clinic is being led by Dr. Jacyln. She is a certified LCP-accredited aesthetic doctor. By her side, she has Dr. Jest, that is an expert with more than 15 years of experience in training and distributorship experience. They aren't just a normal aesthetic clinic; they are taking a more holistic approach to beauty. They are different aesthetic treatment options available.
These options are for your body, face, female rejuvenation, hair, post-partum and even men's health treatment options. There are other treatment options available as well. They are taking a different approach with their patients to ensure that the patient makes an informed decision about their treatment plan. The clinic is only making use of trusted brands. For more information, you can call them, WhatsApp them or even talk directly from their site. They will answer your questions and make appointments without any problem.
Murall clinic can be found in Petaling Jaya and in Kuala Lumpur. They first opened their doors back in 1984 and have experience in augmenting beauty, non-invasive cosmetic procedures and aesthetic treatments. It is important to know that their doctors and specialists are highly qualified and trained. They are all accredited by the American Academy of Aesthetic Medicine and certified.
They offer a large range of services, and they combine medical care with holistic skincare to effectively treat your skin through non-surgical and advanced aesthetic solutions. It is important to make sure that you know the different treatment options available so that you can learn about the best treatment approach to start with. They are treating different skin conditions, health and wellness, cosmetic injectables, skin solutions and other laser options.
Conclusion
Many don't consider aesthetic cosmetic treatments just because they don't know as much about the aesthetic treatments you can apply for. Not only give you an idea about what aesthetic cosmetic treatments are, but you are also going to get the benefits of making use of the aesthetic procedures.
We are going to give you all the best aesthetic clinics in Kuala Lumpur (KL), Petaling Jaya (PJ), and Selangor. Making sure that you can choose from the best clinics that are the nearest to your home as well. There is no reason why you should not feel good about yourself and make a couple of changes if there is something that is bothering you in the first place. With aesthetic treatment options, you can start looking great in no time.