5 Reasons Why Philips Avent Electric Breast Pump is Perfect for Moms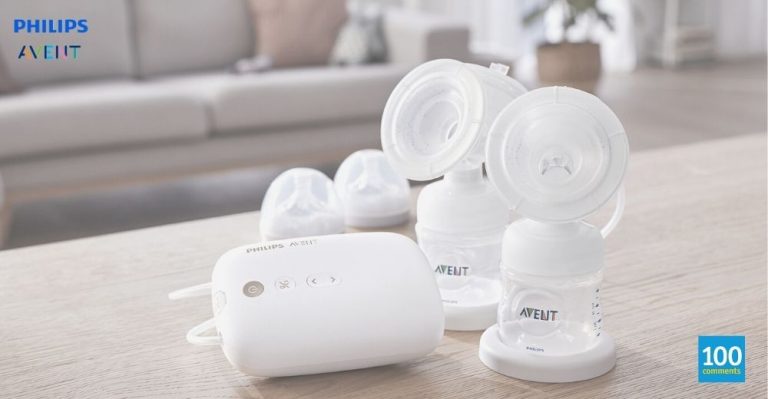 The breast pump is an essential device for every new mom. Breastfeeding is the best way to feed your baby and enables you to bond with your baby like never before. While there are many breast pumps in the market, only a few are capable of efficient breast milk extraction with a high level of comfort. Philips Avent Electric Breast Pump is a great option for moms who are looking for a hassle-free and comfortable pumping experience. Here are five reasons why it is the electric breast pump new moms should consider.
More milk in less time
Philips Avent Electric Breast Pump is the perfect solution for breastfeeding moms. It features a unique technology that mimics a baby's natural sucking motion, helping to stimulate milk flow, which leads to more breast milk and less stress. Philips Avent's natural motion technology utilises a silicone cushion that stimulates the breast to express milk just like how a baby latches on. It seamlessly adjusts from stimulation mode to expression mode and applies just the right amount of nipple stimulation and suction for maximum milk flow.
Gentle for moms
The soft and adaptable silicone cushion that comes in one size gently flexes and fits your nipples perfectly, regardless of your size. To be exact, it is suitable for 99.98% of nipple sizes (up to 30mm).
Express without leaning forward
There are plenty of benefits to breastfeeding, but it can sometimes be awkward and uncomfortable for new moms. Philips Avent's innovative breast pump allows mothers to pump milk while sitting straight. This design not only makes breastfeeding easier but also helps new mothers avoid back pain. If you're a mom, this is a great plus factor!
Personalised for you
With 8 +16 stimulation and expression settings to choose from, you may fine-tune each session to your specific needs. The breast pump has minimal parts and is easy to set up. The closed expression system keeps milk out of the tubing so there is less to clean. Since the breast pump remembers your last settings, all you have to do is sit down and hit the start button. Easy!
The start/pause button is always at your fingertips in case you need to tweak any settings or take a break.
Discrete and ready to go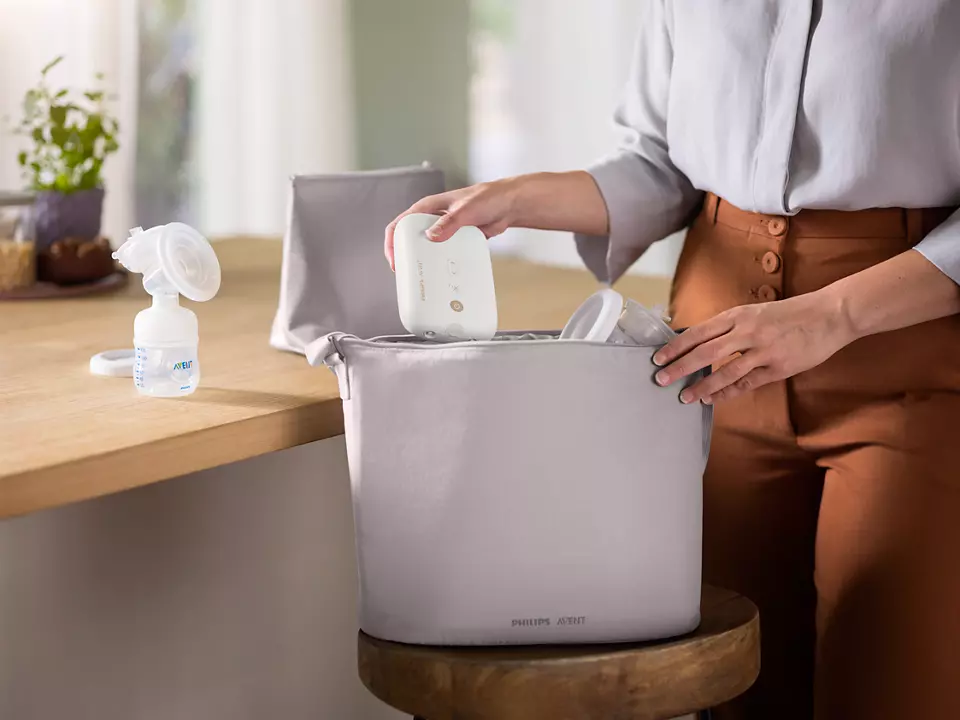 One of the most important parts of a breast pump is the motor. It has to be powerful enough to effectively extract milk yet quiet so as not to announce to the whole world what you are doing. Philips Avent Electric Breast Pump has a powerful and quiet motor with a slimline design for a discrete experience anywhere.
To ensure that new mothers can pump breast milk on the go, Philips Avent Electric Breast Pump comes equipped with a rechargeable battery. This portable breast pump can be recharged and used anywhere, so there's no need to worry about connecting to a power source. You can use it at home, or when you're out and about. It's lightweight and compact, so you can throw it in your purse or carry bag without it taking up too much space, too.
Inspired by Baby, Effective for Moms
The Philips Avent Electric Breast Pump is a great breast pump for those looking for quality, value and performance in a breast pump. It mimics the baby's natural breastfeeding rhythm, while discretely and efficiently pumps out breast milk anytime, anywhere. This electric breast pump is a great addition to your baby care essentials and will help make your breastfeeding journey a joy!
If you love The Philips Avent Electric Breast Pump, leave a review here. For more information, visit their website and Facebook page.