5 Reasons Why Biolane Gentle Shampoo Rocks!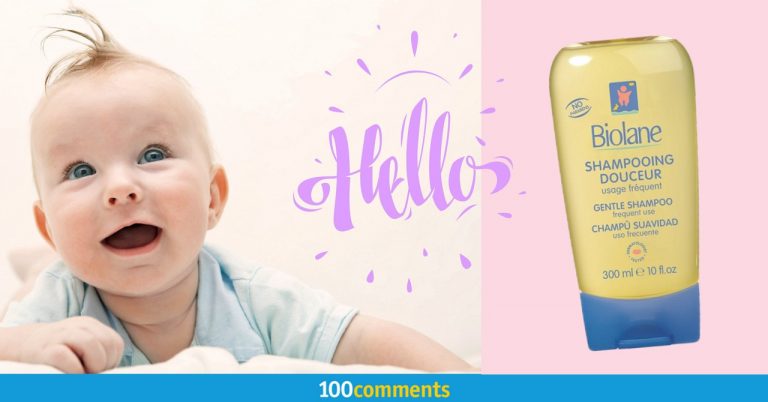 When it comes to keeping baby's hair clean and fuss-free, Biolane Gentle Shampoo is a great go-to choice for parents. Here are five reasons why this one-of-a-kind shampoo stands out from the rest:
1. Untangles Hair
Let's face it. Most shampoos are not famed for their untangling properties. Sure, they clean your hair but that's pretty much it. Biolane Gentle Shampoo cleans your baby's hair as well as untangles in a single operation. It is enriched in honey, which has untangling properties to making combing easier. So you get two awesome benefts in one wash. That's real value for money!
2. Soap-free
Did you know that if we wash our skin with soap formulated shampoos and shower gels, it may upset our skin's pH balance in the long-run? Biolane Gentle Shampoo is soap-free, which means it has a lower pH that helps protect your skin's natural balance.

3. Free from Parabens and Alcohol
Parabens, an antimicrobial ingredient used in most skincare and haircare products, has been linked to cancer and early puberty in girls. Alcohol has a dehydrating effect on your skin and shampoos that contain it may cause dryness and itchiness on your baby's scalp. Biolane Gentle Shampoo contains zero parabens and alcohol, making it safe for use on the baby's sensitive skin. Bonus brownie points: it's hypoallergenic, too.
4. Suitable For The Whole Family
Everyone in your family from babies to adults can use this shampoo. Imagine all the save you'd save in the bathroom with just one bottle to rule them all!
5. Smart Design
The upside down bottle makes the shampoo very easy to use. The power of gravity will pool the shampoo at the base, making it oh, so convenient (and economical) to get every last drop out of the bottle. There's no leakage, too, thanks to the valve cap.
Our readers love Biolane Gentle Shampoo and here are just some of their comments:

Love Biolane Gentle Shampoo? Leave your glowing reviews here!