5 Maternity Style Tips That You Wish You Had Known Before You Are Pregnant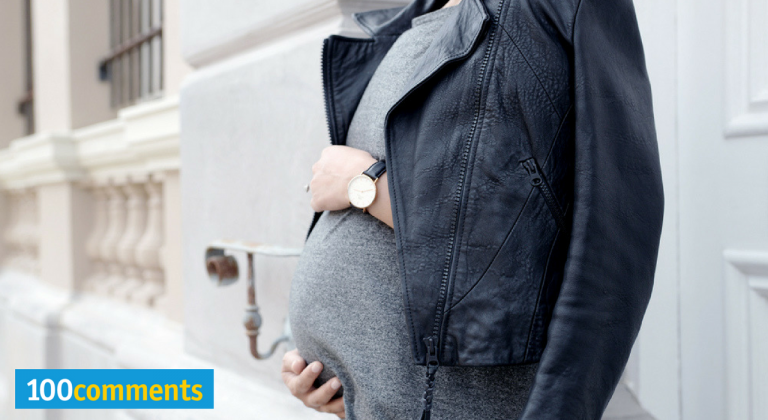 You are pregnant! Congratulations! Now you are trying to figure out how to deal with your wardrobe for the next nine months. "Should I stock-up my closet with maternity wear? Or just recycle the old outfits?" Indeed, maternity style is not a one-size-fits-all.
For some women, they are fantasising having a cute little bump throughout 9 months and still manage to squish on a pair of skinny jeans. The reality of maternity style is far from the fantasies of dressing that you are expecting. Your tummy getting bigger, swollen feet and ankles and overall, everything will enlarge. So you end up having to dress according to your new body shape. We are here to help you to save up money by filling your closet with unnecessary expensive maternity outfits and keep them far under your wardrobe once you are back in your perfectly normal shape. What a waste! Check out some simple maternity style tips and essential pieces that you must have throughout your pregnancy stages.
 1. The black pencil skirt is your life saviour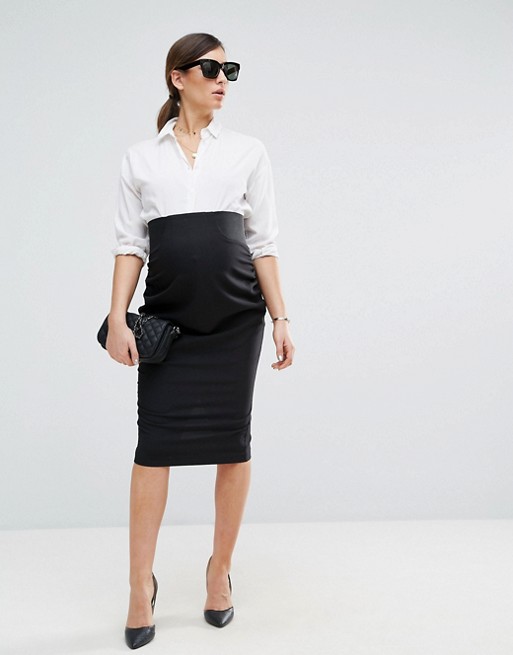 During your second trimester of pregnancy, your tummy will start to show the cute baby bump and hiding behind those loose shirts is not the right choice. In fact, big and loose clothes will make you look shorter and plumpy. Opt for a black knit pencil skirt and pair with a shirt tied up over it. Layer it with a blazer over the top or for a more daring look, wear a crop top! The black pencil skirt fixes all your fashion look. Pull it up over your baby bump so you will feel comfortable and less squatty.
The ideal tips here is to buy knit pencil skirt or anything that is made of stretchy fabric to give your tummy some space. Plus, stretchy fabric fits according to the changes in your body shape, so it is a good investment!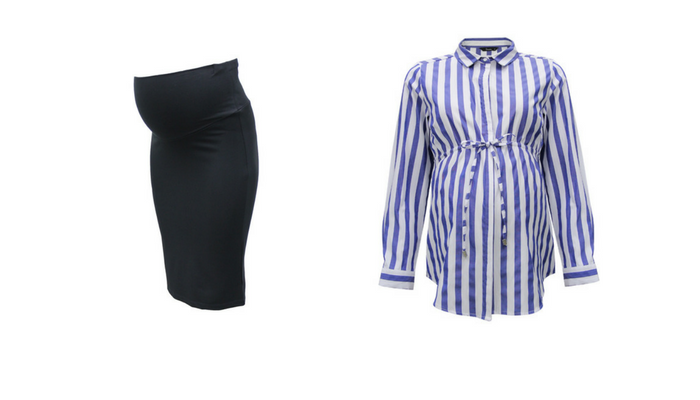 If you are looking for a black pencil skirt, 9 Months Maternity has a wide selection of black pencil skirt from midi to long skirt. It comes in various sizes S-XL and the fabric is soft and comfortable for your tummy to breath. Steal the look by buying Black Maternity Midi Skirt and pair with Blue Drawstring Maternity Shirt for any occasion and still look fashionable.
2. Adopt for some stretchy knitwear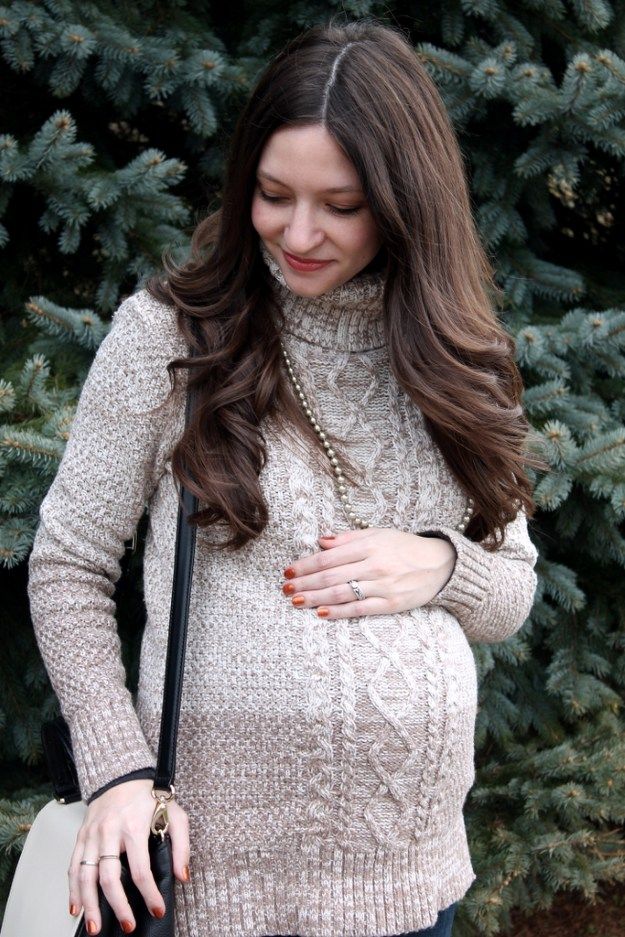 Moms-to-be, we all know how uncomfortable it is to wear something really tight, especially when it comes to your tummy. It is not wrong to wear body-hugging clothes but makes sure you are feeling comfortable in it. Know that stretchy knits are easy to wear when you are pregnant. Yes, they accentuate your bump but it is not wrong to show your cute little bump off. Knitwear is a great option if you are going out late at night or to somewhere place that is chill. The fabric helps you to feel warm and cozy.
Be careful when you are wearing a short dress as it will be even shorter with your bump stretching it wider. Maybe you want to complete the look with tights or leggings. A lovely knit maxi dress would be lovely at any time and certainly will last throughout your maternity months as it is stretchy! You can save up money on buying more maternity clothes.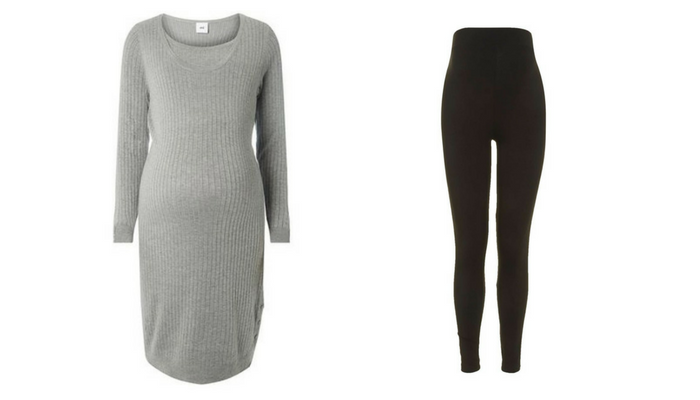 Be sweet and stylish with Dorothy Perkins Mamalicious Grey Maternity Knitted Dress and pair with black leggings or any tights according to your preference. If you think it is really simple and dull, you can accessorise with a skinny belt. This look is perfect for a family dinner out or even for office wear.
3. Button-up shirts are your instant fashion style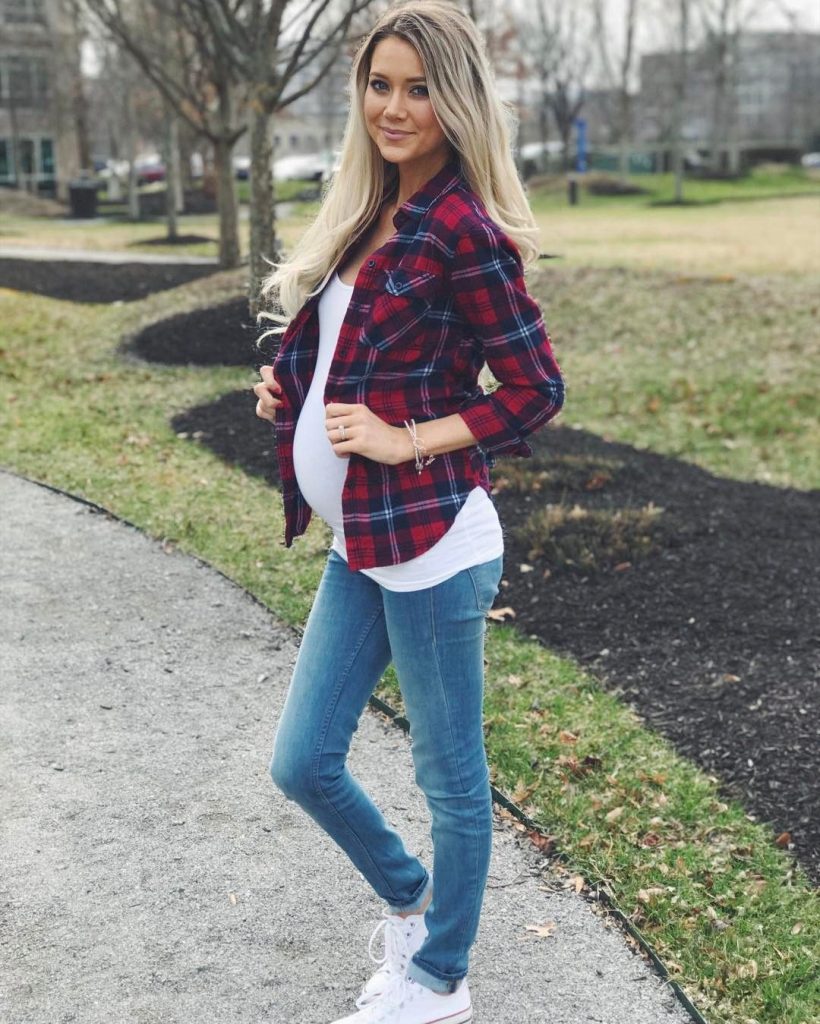 Finding a top that fits over your belly and bust might be difficult and frustrating. Fret not, you can style button-up shirts in many ways. In your early pregnancy, you can wear them untucked over a pair of pants, and then on your third trimester, style the shirt with buttoned up over top of a stretchy skirt. You can steal your husband shirts to complete this look.
Do not throw them away as you can still wear it on any occasion once you are back in your normal size. The pro tips here is to be creative and do not afraid to try something new. A plaid button-down shirt is cute and in fact that it gives you much space to move around.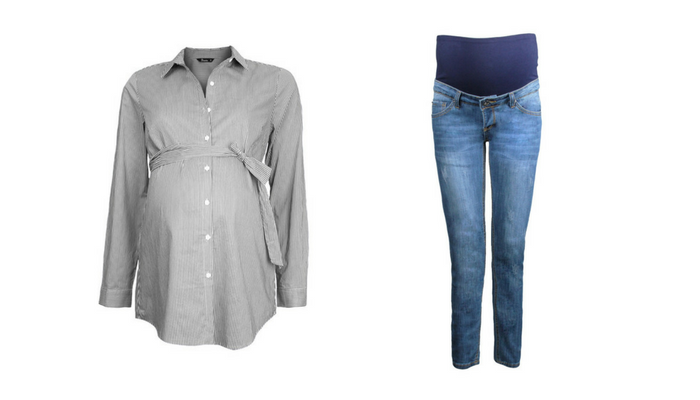 Get this Grey Tie Front Maternity Shirt and Blue Maternity Full Panel Skinny Jeans from 9 Months Maternity to complete the look. An ideal look for your weekend getaway with your loved one. Who said pregnant women cannot pull out a pair of jeans?
4. Rock that pair of stretchy black pants anywhere, anytime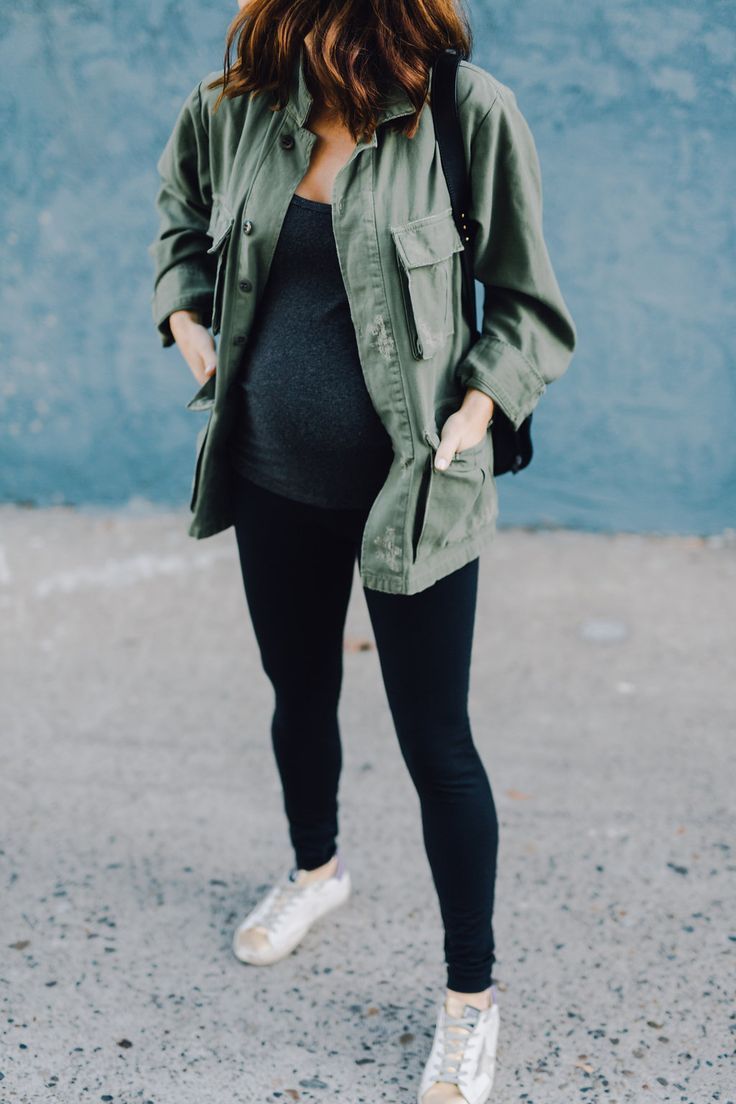 A must-have in your wardrobe – black pants or leggings. It fits in the legs so much making you feel like you don't wear anything and free to move around. It is just too perfect especially for wearing to family feasts during the holidays. Finding the perfect pair of black maternity pants or leggings is the most important wardrobe move you can make during your pregnancy so it is definitely a splurge-worthy decision ever. You can pair them with a big t-shirt, sweaters, button-down shirts, jumper and almost anything!
There are many types of maternity pants – some pants rested below the belly and some are high to cover your belly. It is up to your personal preference. "Is it necessary to be black pants?" Black is known for making your figure looks slimmer and slender. A perfect colour to hide your belly or any unwanted parts that are getting bigger in size.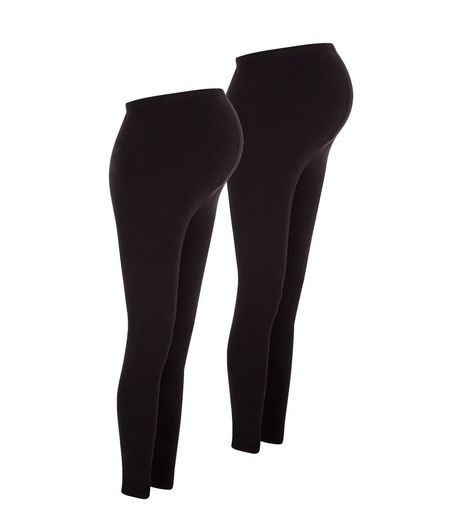 Searching for a perfect pair of maternity leggings? Buy this Maternity Black Overbump Leggings from Dorothy Perkins. Black super soft legging fits easily and comfortably over the bump. These leggings do not put pressure on your already squished insides which helps a lot with reducing heartburn.
5. Say yes to maternity dress!
If you are going to buy a piece of maternity dress, it is recommended to buy a skater dress or knit dress. It is amazing how they can be worn in so many different ways – be it with a denim jacket, layer with a crop top or anything. A knit dress is a smart decision to use your money to the fullest. It is important to wear comfortable shoes and sneakers are a great option.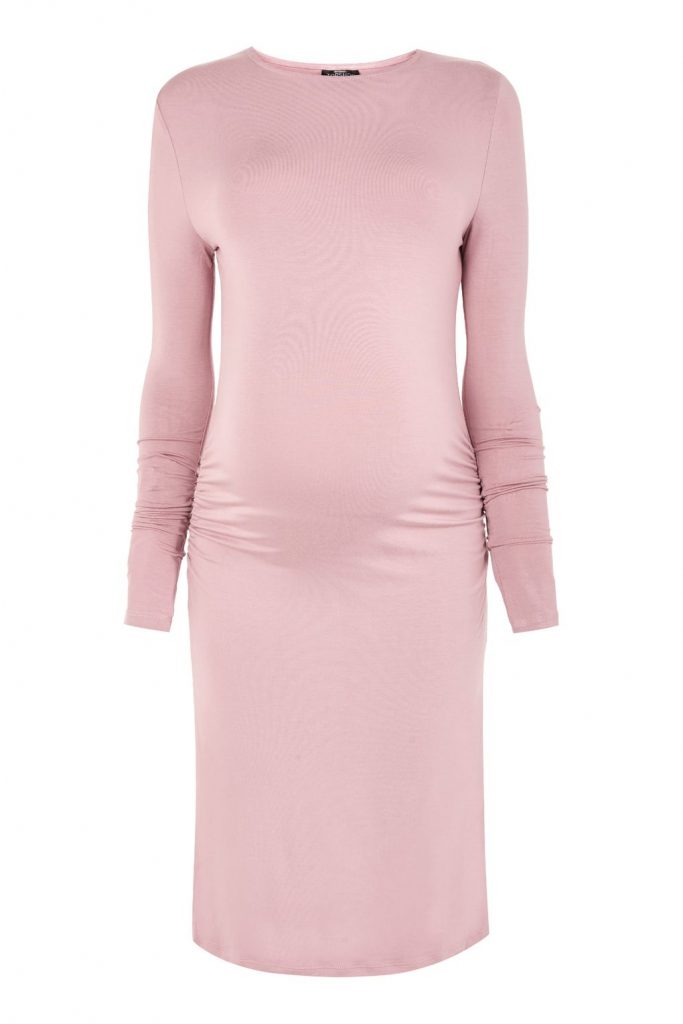 Flatter your figure in this MATERNITY ruched side dress in rose from TopShop. Ideal for a casual day looks or pair with velvety chunk heels for a more formal look. The subtle rose colour is sweet and charming. Layer with a printed scarf to light up your look. Don't give "I'm pregnant" as your excuse for not being stylish.