5 Cool Attractions At The IOI City Mall That Your Kids Are Sure To Love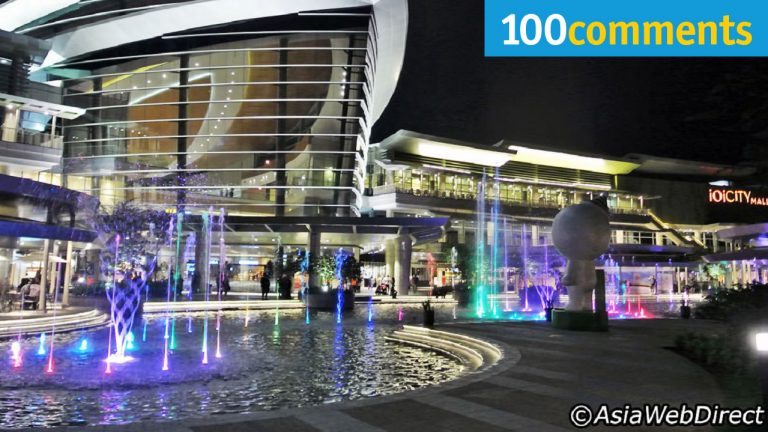 Located in Putrajaya, the multi award winning IOI City Mall is situated within IOI Resort City. It is the largest mall in Southern Klang Valley, with easy access from major highways and public transportation.
Located only 35 minutes away from the Kuala Lumpur City Center and Kuala Lumpur International Airport, this trendy complex is one of Malaysia's most happening lifestyle and entertainment centers. This four story mall contains no less then 1.5 million square feet of space occupied by exciting fashion brands, supermarkets, cineplexes, and F&B outlets offering exquisite local and international dining experiences.
But that's not all – IOI mall also has a number of unique attractions that make it stand out from the crowd, especially when it comes to family outings. Whether your kids are energetic adrenaline junkies, playground lovers or quiet music lovers, there's something for everyone to enjoy in IOI Mall.
District 21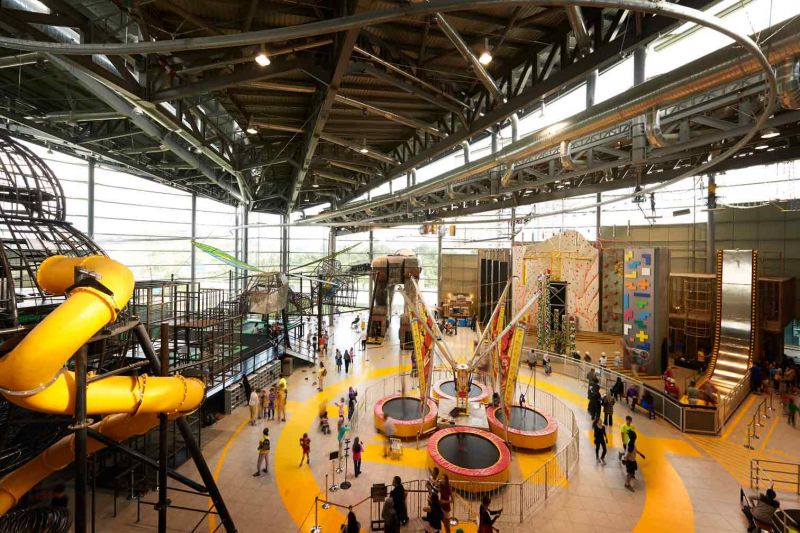 District 21 is a one of a kind, post-apocalyptic themed Sports and Recreation Park. Comprising of more than 11 activities to suit all ages and abilities, this indoor park is the perfect place for adrenaline junkies to break a sweat.
District 21 offers 11 adventure attractions including Wall climbing, Roller glider, Go Pedal, Pump Track, Low Ropes, Trampoline, The Maze, Free fall ( buggy jumping), Sky Trail, Tubby Ride and Carousel – all within the confines of a 70, 000 square foot indoor area. This post apocalyptic themed park has a wide variety of activities for visitors to choose from, many of which have never been seen in Asia before.
Whether you prefer to climb, jump, ride, slide, or fly, visit District 21 to challenge your limits today!
Opening Hours: Monday-Friday (12pm-8pm), Saturday, Sunday, and Public Holidays (10am-8pm)
Website: https://www.facebook.com/district21park/
Contact Number: 03-8328 8888
Icescape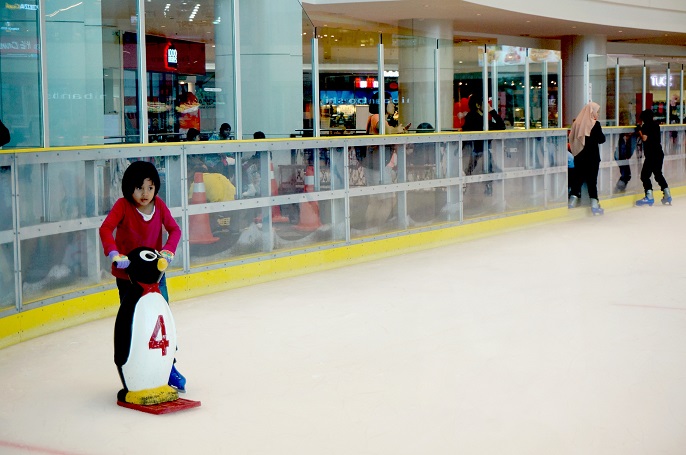 Icescape is the foremost and only Olympic sized Ice Skating Rink in Malaysia. Located in the first floor of IOI City Mall, the rink spans 30m x 60m of ice surface with a breathtaking glass view. From leisure skating to speed skating and Ice Hockey, the largest ice surface in Malaysia holds it all. It is also perfectly envisioned for hosting premier performances and competitions.
Icescape is an excellent place for you to bring your kids. Not only do they have professional coaches that can teach your little ones how to zip and zag across the ice, they also have great prices! With an admission fee of only RM30 on weekdays and RM35 on weekends, Icescape is definitely a great bargain compared to most ice skating rinks in Malaysia. In addition, if you just want to watch your kids from the sidelines, the visitor fee is lowered to only RM5 per entry.
If your kids aren't used to skating, they can also use one of the cute Penguin Skating Aids for kids. Better come in early, though – they get sold out quick!
Opening Hours: 10am-10pm
Website: https://www.facebook.com/icescapeicerink/
Contact Number: 03-8328 8880
Dreamworld Playland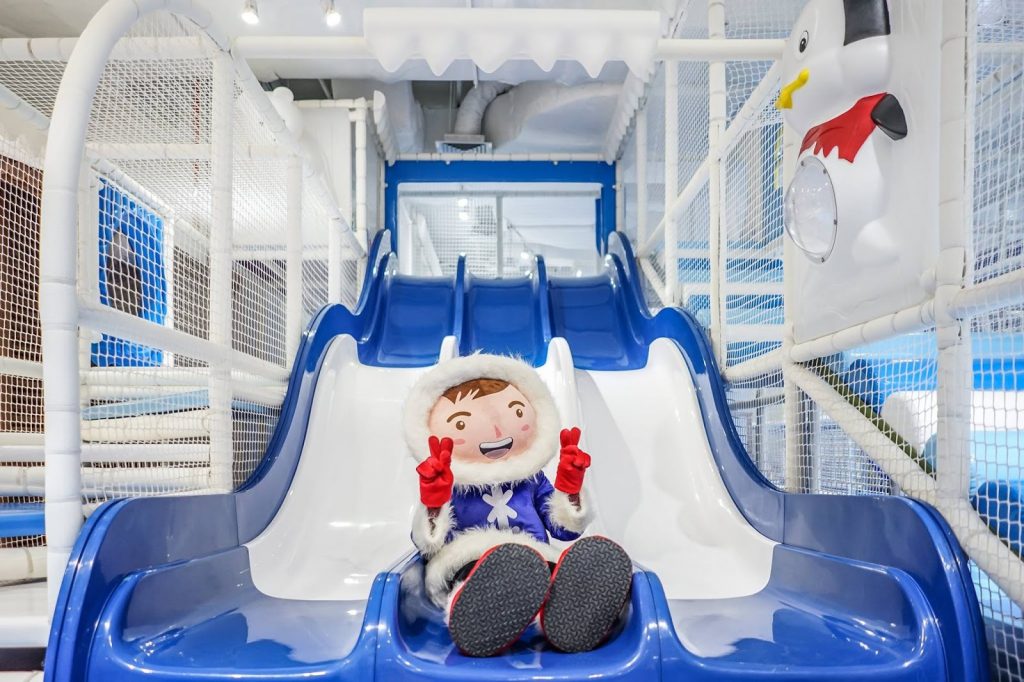 If your little ones are a little too young to appreciate adventure parks or ice skating, bring them over to Dreamworld Playland instead. This indoor theme park or playground brings hours of fun to toddlers and children up to the age of 12 in a safe and secure environment.
Dreamworld Playland is an adult accompanied space where children can learn through play, exploration, seeing, and thinking. Their exciting attractions blend together education and entertainment in a way that provides a profound effect on your child's motor, social, and interaction skills.
Dreamworld Playland takes your child's health and safety seriously. Before entry, children need to have their temperature taken at the entrance to ensure that everyone is healthy before they go in. In addition, there are usually staff members watching the entrance and exit to make sure that nobody is coming in or out without their knowledge.
Parents can also rest assured that they can come in free of charge. Every adult also receives a free bottle of water upon entry. Apart from that, there's a selection of drinks and snacks that you can buy if the kids get peckish.
Opening Hours: 10am-10pm daily
Website: https://www.facebook.com/dreamworldplayland/
Contact Number: +603-89400929
Wangsa Bowl
If you're looking for a fun activity that everyone in the family can enjoy, hop on over to Wangsa Bowl. Located on the second floor, this massive 38 lane tenpin bowling alley has plenty of room for everyone.
Wangsa Bowl began its tenpin bowling business in 1995 with the opening of Selayang Bowl at Selayang Mall Shopping Center. Subsequently, Wangsa Bowl has expanded its business with the successful opening of 4 outlets all across the Klang Valley. Opened in 2015, the branch in IOI City Mall is the largest and newest bowling outlet – and it shows.
Apart from the standard bowling alley features, Wangsa Bowl uses a computer system that automatically keeps track of each players' points, letting you concentrate on playing instead of having to tally the points manually. In addition, there are special rails for kids and newer players so that they can also enjoy the game.
So what are you waiting for? Bring your whole family over and compete to see who can get the highest score! After all, a little competition brings the relationship closer.
Opening Hours: 10am-10pm
Website: http://www.wangsabowl.com/ | http://www.ioicitymall.com.my/about-tenant/?pid=356
Contact Number: +603-89591620
Symphony Park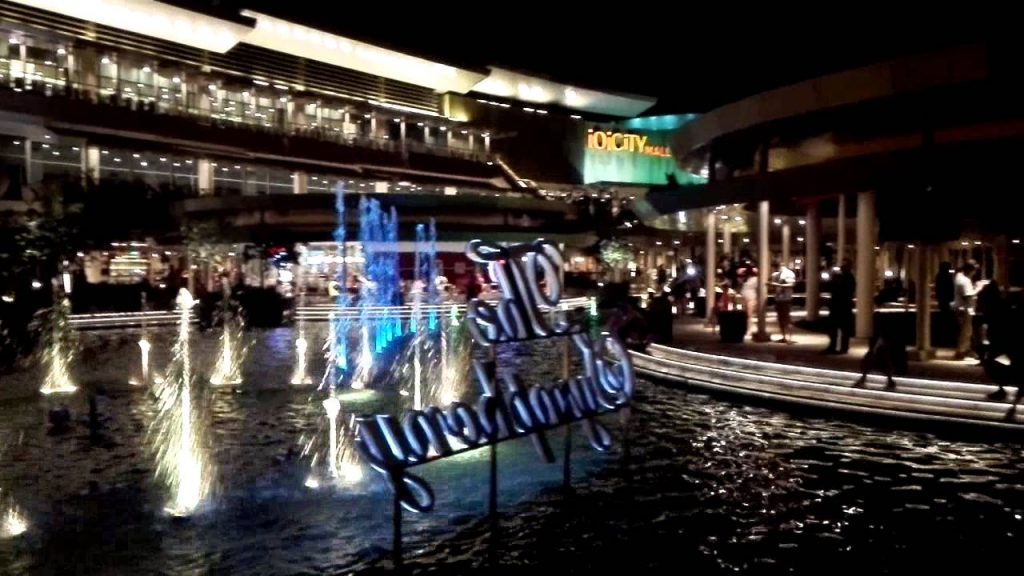 Are the kids feeling tired after a long day of playing? If not, take them down for dinner at the Symphony Park.
Located at the ground floor of the mall, The Symphony Walk features stunning waterfront and al-fresco unique dining concept. Overlooking the golf course and lush greenery, The Symphony Walk is a refreshingly calm place to relax and stretch your legs after spending all day indoors.
While you're here, don't forget to catch the dancing musical fountains and dazzling lights. They play from Mondays to Thursday at 7.20pm, 8.00pm, 8.30pm, 9.00pm and 9.30pm, whereas from Fridays to Sundays, it plays at 7.20pm, 8.00pm, 8.30pm, 9.30pm and 10.00pm respectively.
The gorgeous scenery and beautiful fountains near the main entrance of the IOI City Mall makes it the perfect place to take a few commemorative photos. However, note that it can get very hot out here during the day time. For a better experience, it's recommended that you visit during the evening when it's cooler.
Opening Hours: 7am-10pm
Website: http://www.ioicitymall.com.my/the-symphony-walk/
Contact Number: Unavailable
Need More?
These are just a few of the amazing activities available over at IOI City Mall. For more information on these and many similar attractions, simply visit IOI City Mall's official website at http://www.ioicitymall.com.my/home/.