Enjoy the Easy Convenience of the Top 5 Best Sandwich Makers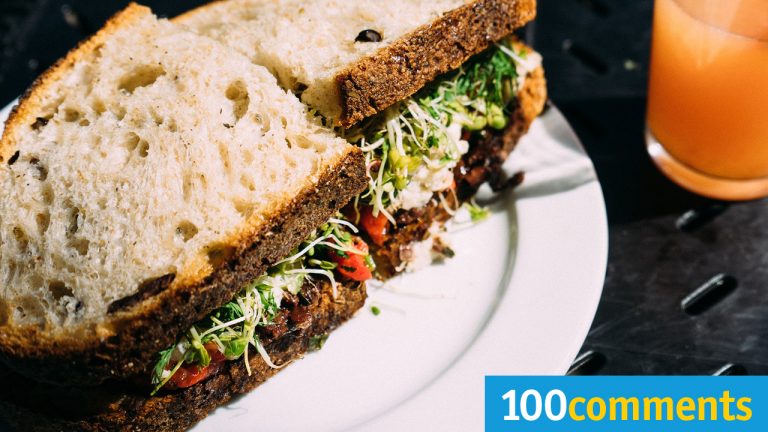 Sandwiches, paninis, toasted sarnies… whatever you call them, few meals are as quick and simple as the humble sandwich. Simply take two slices of bread, stuff whatever you want in the middle, and viola! The perfect snack to get you through the day.
A sandwich maker is a small appliance that consists of two hinged concave, round or square metal, plates on long handles. The plates clamp together to form an enclosed compartment meant for cooking stuffed sandwiches. The result is a sandwich that has been toasted to perfection. To find out more, check out the top 5 best sandwich makers below.
Kenwood SM-650 Sandwich Maker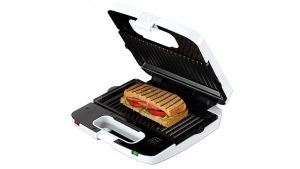 Convenient, quick and easy to use, there's so much you can do with the white Kenwood Sandwich Maker SM650. From tasty cheese toasties, sandwich melts and panini, experiment with different fillings for your perfect toasted sandwich.
Grill vegetables and kebabs for healthy nutritious meals. Make sweet snacks and desserts such as waffles, pancakes and fruit turnovers. And for savoury snacks and meals try omelettes, calzones and crispy burritos.
The 700W Kenwood SM650 Sandwich Maker has capacity for two rounds of sandwiches / four slices. It comes with three sets of removable cooking plates – triangle sandwich plates, waffle plates and grill / griddle plates – designed to toast, grill and griddle a variety of foods.
The plates are non-stick coated so that food can easily be served and for easy cleaning. There are plate release catches and the plates have handles on each side for better handling.
To make it easier for you to use, there are 'on / off' and 'ready' neon indicators to show the power state of the sandwich maker and when it is ready to start cooking.
A safety latch ensures the sandwich toaster remains closed when in use and rubberised feet ensure it stays in one place. When in use as a griddle, it opens flat for ease of cooking. Furthermore, the ergonomically-designed carrying handles make the Kenwood Sandwich Maker SM650 easy to move and store in the kitchen.
Click here to find out more about Kenwood SM-650 Sandwich Maker. 
Panasonic NF-GW1 Sandwich Maker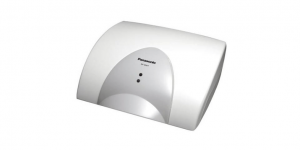 A must have item for any kitchen, Panasonic's newest sandwich maker creates perfectly toasted sandwiches whenever and wherever you want one.
Designed in line with the requirements of the modern day kitchen, the Panasonic 700 watt sandwich maker incorporates an extremely compact design making it very easy for you to store. Its steam ventilating holes act as drip prevention, making sure that your sandwich comes out right every time.
Fitted with extra-wide heating plates, this sandwich maker from Panasonic allows you to accommodate four slices at one time. Furthermore, the Panasonic 4 slice sandwich maker has a fully coated external body minimizing the risk of accidents during the usage.
Apart from being extremely easy to clean, the non-stick cooking plates ensure that you get crisp sandwiches without using too much oil or butter, making your sandwich tasty as well as healthy.
Click here to find out more about Panasonic NF-GW1 Sandwich Maker.
Philips Daily Collection Sandwich Maker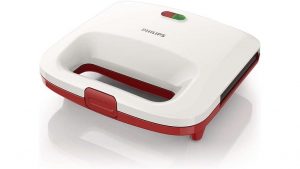 Enjoy your favorite sandwiches toasted to perfection with the Philips Daily Collection sandwich maker. It has 820W power performance to heat up quickly and will seal all your tasty ingredients inside.
Designed to be easy to use and store, this high-powered sandwich maker uses cut-and-seal plates to seal the ingredients inside. No need to worry about cheese and other sandwich fillings falling out!
The easy push down lock system keeps the sandwich maker securely closed during use, while the special non-stick coating makes the plates much easier to clean after you're finished.
In addition, the Philips Sandwich Maker is made to be easy to store, with a vertical, compact design that saves space along with a cord winding feature that allows you to neatly store the cord. The Philips Sandwich Maker has a cool touch handle, making it safe to use or move around while toasting. It also has rubber encased feet to ensure that it stays stable and secure during use.
This high powered heats up quickly, letting you get your sandwiches done faster while toasting them quickly and evenly.
Click here to find out more about Philips Daily Collection Sandwich Maker. 
Tefal SM1551 Sandwich Maker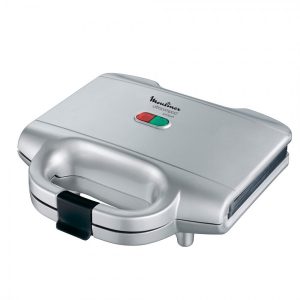 The Tefal Sandwich Maker features non-stick heating plates, an insulated locking latch and a 700W power output to help you prepare delicious hot sandwiches in minutes.
The Tefal Sandwich Maker uses special non-stick plates which reduces clean up times and ensures that sandwich heating is hassle-free. In addition, this toasted sandwich maker features an insulated locking latch for maximum security and peace of mind.
To make it easier to use, this sandwich maker also has a built-in indicator light that lets you know when the machine is on and when it has finished pre-heating.
Click here to find out more about Tefal SM1551 Sandwich Maker.
Pensonic Classic Series PST-9602S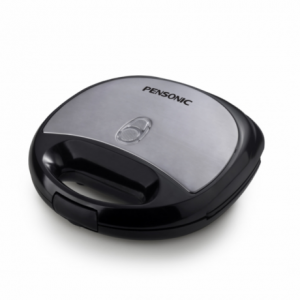 Going for a picnic? Be sure to pack sandwiches made out of this Pensonic PST-960S Sandwich Maker! Its easy to use features prepares all kinds of sandwiches perfectly while adding the perfect level of brown crisp to each slice! What's more, this sandwich maker allows you to toast four slices of bread at one go!
Made with good craftsmanship and high quality materials, this 750W sandwich maker comes with Cool Touch Housing so that you can move it around without having to worry about burns or shocks.
The durable outer casing is tough and improves the device's survivability – don't worry, even if you accidentally drop it the Pensonic Classic Sandwich Maker is still good to go!
In addition, this device comes with skid-resistant feet, ensuring that it remains stable and secure – keeping it from sliding even on slippery surfaces. The built-in Indicator Light lets you see the state of the device and whether it's ready to go at a glance. For easy cleaning, the Pensonic Classic Sandwich Maker uses a specialized non-stick coating to ensure that you won't have to waste hours scraping off melted cheese and other such messes.
Click here to find out more about Pensonic Classic Series PST-9602S.