5 Best Pet Cafes in KL and Selangor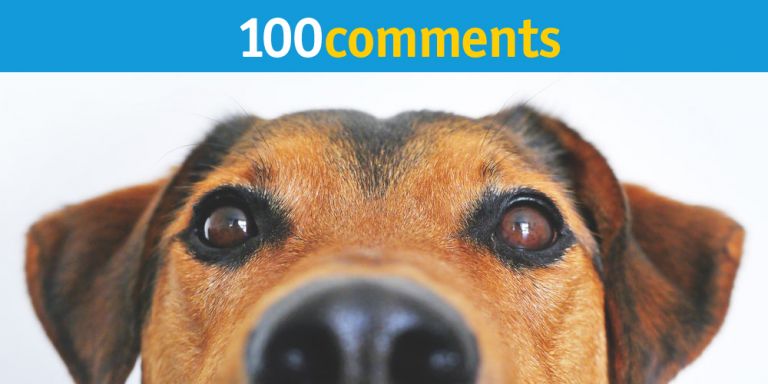 You know what's better than a nice cafe? A nice cafe filled with adorable furry creatures!
Pet cafes are one of the big trends in KL lately, with new outlets mushrooming up every year. Whether you prefer doggos or kitties, you can find a number of establishments which will let you play with their pets or perhaps even bring your own. To help you out, we've put together a list of the top 5 best pet cafes in KL and Selangor.
Purradise Cat Cafe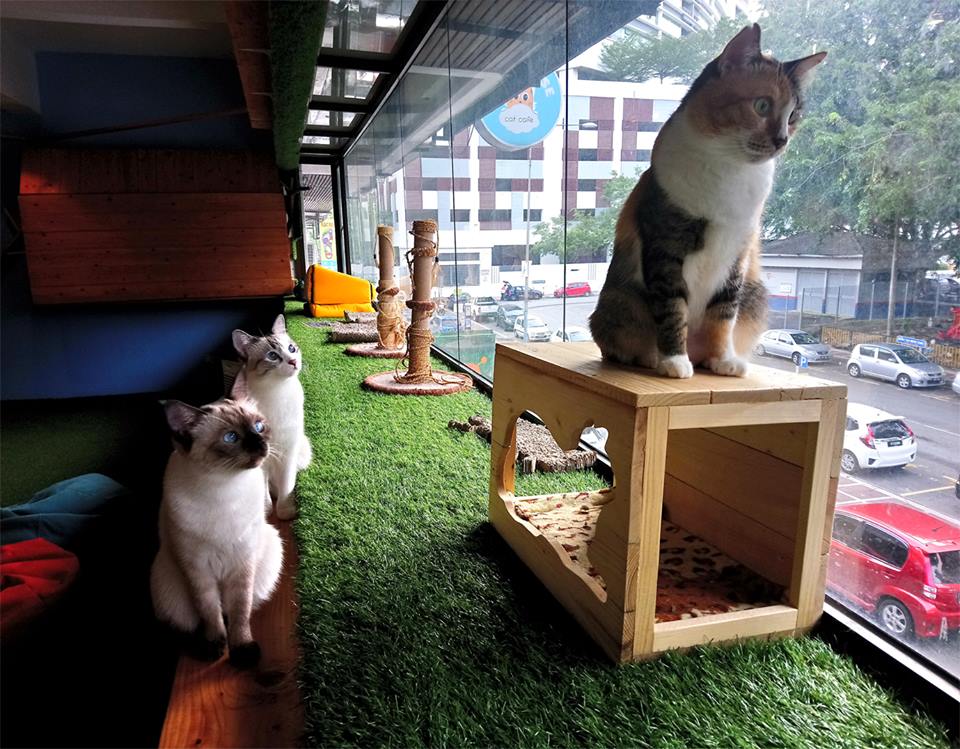 Based in TTDI, Purradise Cat Cafe is the purrfect place for cat lovers to relax. All their friendly, fuzzy kitties are actually rescued from the streets and are perfectly happy to play with anyone who walks through the doors.
Furry time costs RM18 per person for the first hour, including a free drink. After that, you'll be charged RM4 per person for each extra 15 minutes. If you really love cats, Purradise also offers a full day option at RM49 per person which lets you stay for as long as you like.
Website: Purradise Cat Cafe
The Hound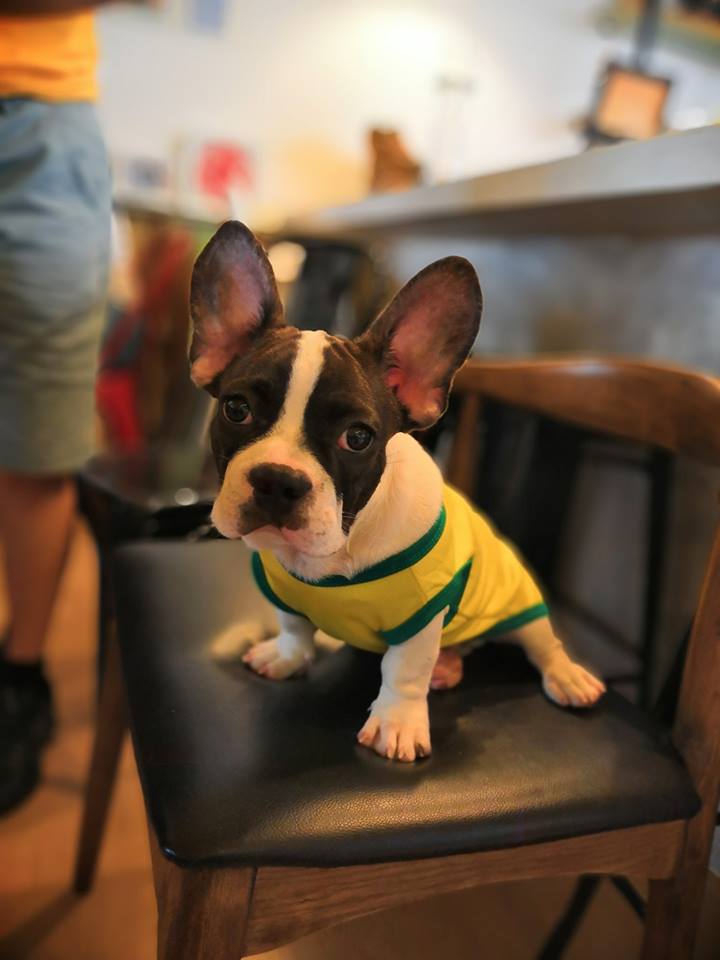 Located in the busy Taman OUG area, The Hound is a place where you can enjoy a good cup of coffee, cakes, and desserts. What makes them stand out from the crowd are their pet-friendly policies.
Customers can bring their own pets over to enjoy a good meal and make some new friends – and even if you don't have a pet, you can still say 'Hi' to Cookie, the cafe's super friendly and cute in-house beagle. Aside from being a place where your little furkids can run and play, this cozy cafe also offers a wide range of treats and drinks that are sure to tickle your sweet tooth!
Website: The Hound
Blue Cow Cafe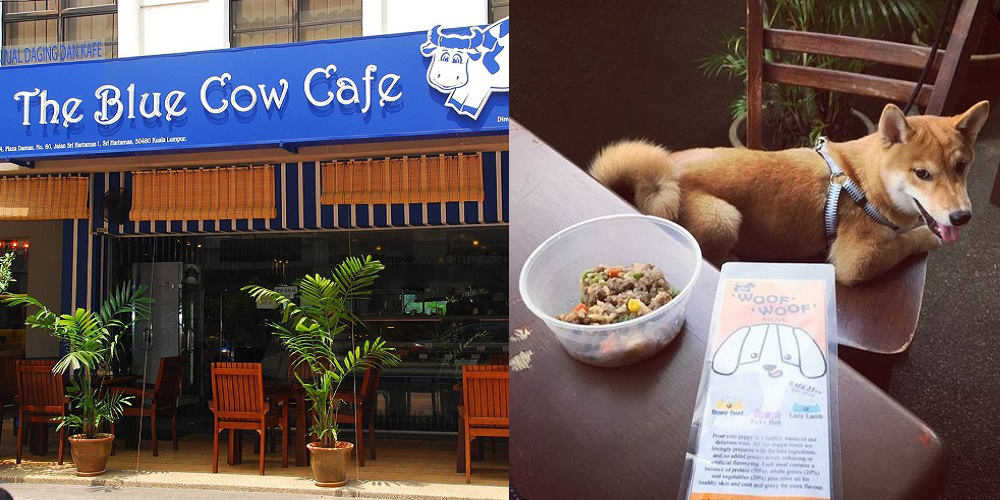 Moooving on, we have the Blue Cow Cafe. Located in Hartamas Shopping Center, the Blue Cow Cafe is somewhat unique because it's both a cafe and a butcher shop. Once you've finished eating their delicious food, you can step inside to purchase all the meat you need.
The Blue Cow Cafe offers mostly Western cuisine, with a special pet menu so that your fuzzy friends can enjoy their own meal too (instead of stealing some of yours). Bigger dogs need to be at the outside tables, but smaller animals are allowed onto the balcony during off peak hours.
Website: Blue Cow Cafe
Cubs & Cups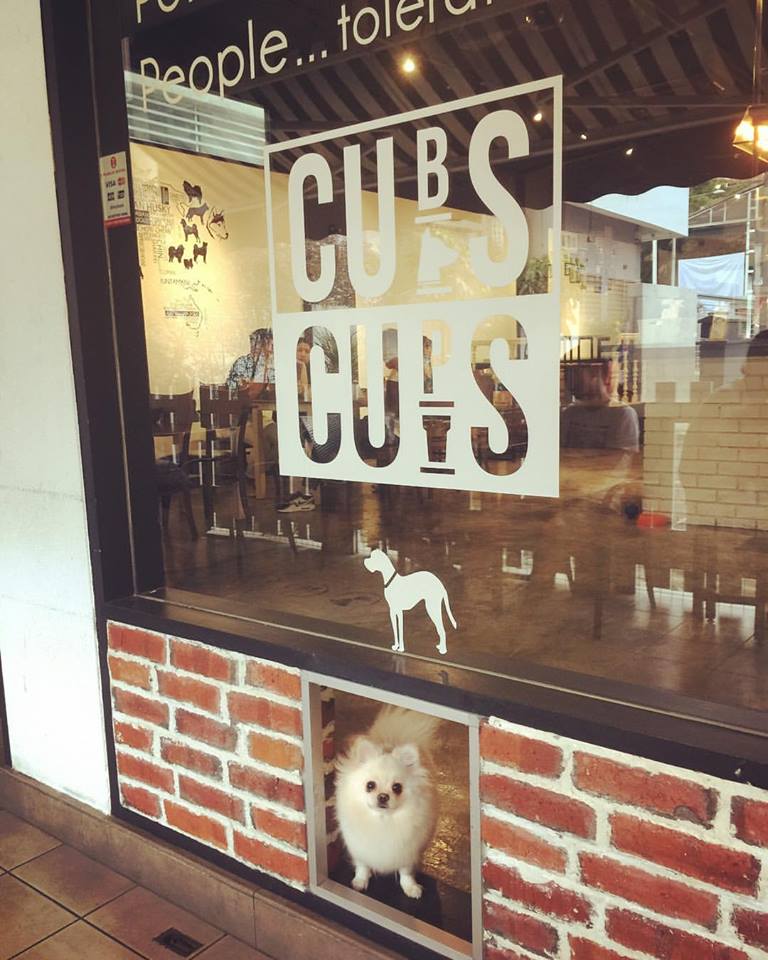 One of the more popular pet cafes in KL, Cubs and Cups was founded and run by a group of Korean pet lovers who wanted a chance to bring their own pets to work. Their in-house pets are definitely one of the cafe's big attractions. Step in at any time to meet Cola the Siberian Husky, Mocha the Alaskan Malamute, Nacho the Pomeranian, or Mochi the Japanese Spitz.
Pet owners are welcome to bring their own furry kids to both the indoor and outdoor sections to meet and play with the other dogs. Cubs and Cups offer a variety of Korean inspired goodies for pets and humans alike. Before you go, don't forget to try their amazing Bingsu!
Website: Cubs and Cups
Good Meowning Cafe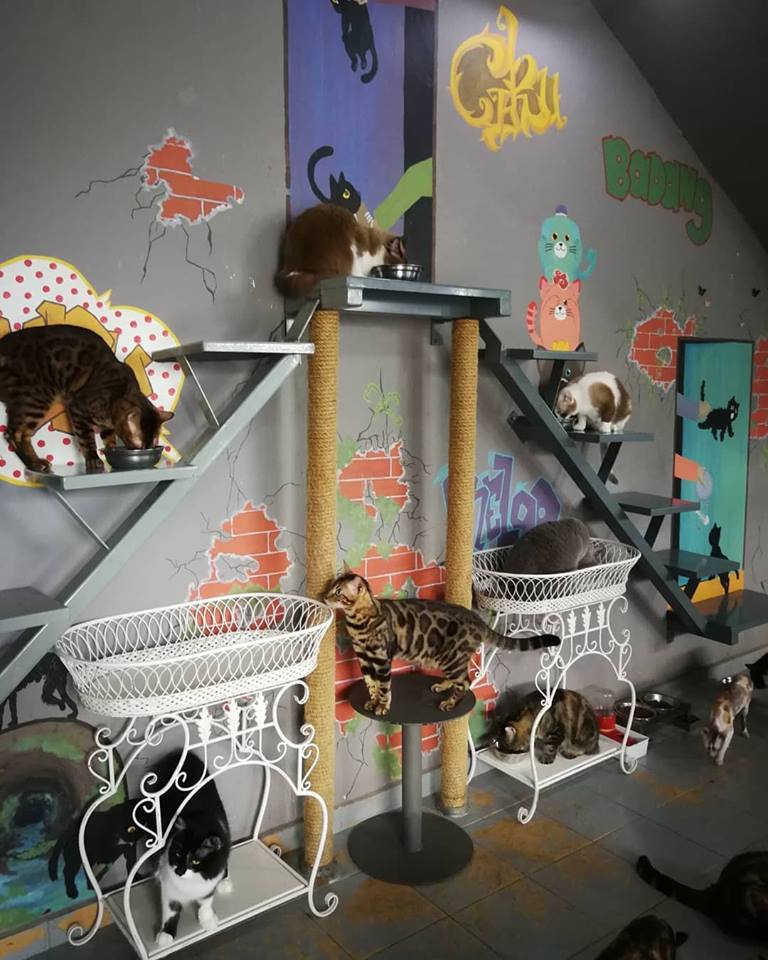 Based in Cheras, Good Meowning Cafe is a kitty wonderland that's purrfect for cat lovers and food lovers alike. Their dining area on the first floor serves all sorts of deliciously cute locally inspired dishes with names like Purr Puff, Catmazing Chicken Rice, and Nasi Lemak Meowveles.
Once you're done eating, head on up to the play area on the second floor to spend some quality time with all the kitty cats. Each session costs RM7 and lasts for 30 minutes, meaning that everyone can afford to spend some time with these fluffy, friendly felines.
Website: Good Meowning Cafe