5 Best Carpet Cleaning Services in KL & PJ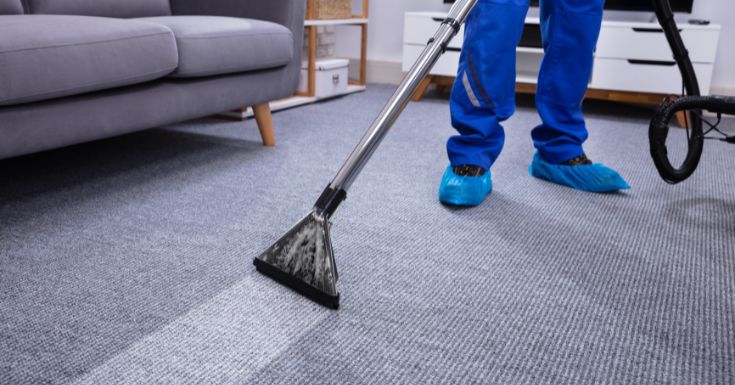 There are benefits and disadvantages to having carpets in your home or office. The benefit is that during the cold winter, it adds some warmth to the room. However, cleaning carpets aren't as easy and fast as with other flooring options. This is why you need to make sure that you know how to clean your carpets correctly.
The good news is that in Kuala Lumpur (KL), Petaling Jaya (PJ), and Selangor areas, there are many different carpet cleaning services. Services that you can use to clean your carpet for you correctly without any hard work for you. This is why you might want to know the five best carpet cleaning services in KL and PJ. To make sure that your carpets aren't ruined after it was professionally cleaned.
Situated in Kuala Lumpur, you will find SuperWoman cleaning services. This is a service that will give you professional carpet cleaning. They specialize in cleaning services, only using the best and safest products in your home or office. Especially if you have carpets that need to be cleaned, they are offering reasonable prices so that everyone can afford a clean carpet.
They are offering more than just carpet cleaning. They are also offering services like post-renovation services, move-in or out services, curtain cleaning, carpet cleaning services and sofa cleaning services. You can basically hire them for all kinds of cleaning, including carpet cleaning. They have experience cleaning all types of carpets, even expensive and unique carpets.
Alphakleen carpet cleaning service is a carpet and curtain cleaning service. It opened its doors in 2010 but was taken over by another company in 2012. They make use of professional upholstery cleaning methods to clean carpets, curtains and upholstery of residential or commercial buildings. Some of the reasons why you should consider this company in Kuala Lumpur are because of the good customer experience you are going to get, the transparency with no hidden fees, and the expertise that the technicians have.
They are also making use of "go green" products that are eco-friendly. The services that the company has to offer include Upholstery cleaning and carpet cleaning. Leather cleaning sanitizing, express curtain cleaning and marble polishing. Basically, everything that has to do with material cleanings, like carpets and curtains. You can call them or chat with them via their website for an appointment or for more information.
If you are looking for a cleaning service that has the most experience in Kuala Lumpur, then you need to consider using Philip's cleaning services. They opened their doors in 1981. Making them one of the most experienced carpet cleaners in the country. They aren't just cleaning carpets, but they are also restoring carpets because of water and fire damage.
Some of the services that they provide include carpet and rug cleaning, sofa cleaning and fabric cleaning and treatments. Fabric panel cleaning can also be done by Philip cleaning services. And these are all available for residential and commercial carpets. They are experienced and use the best equipment to ensure that carpets are clean, no matter what type of carpets you have. For more information, you can call their office.
GCE services are situated in Selangor but can be booked for carpet cleaning in Kuala Lumpur and Petaling Jaya. It is important to know that GCE services are a carpet cleaning service that is one of the best-reviewed companies. Even if they provide carpet cleaning services, they are able to clean rugs, upholstery and home and office furniture. They can also clean leather furniture correctly. All these cleaning services are for residential or commercial buildings.
Something that not many other carpet cleaners offer is the carpet protection service that they can add. This means that they will treat the carpet with chemicals to ensure that they are protected from getting filthy very easily. This is a benefit to carpets that are delicate, and that can't be cleaned on a regular basis. They are only making use of the latest technology and chemicals to clean the carpets thoroughly. The good thing about them is the fact that they use eco-friendly chemicals.
Drs Floor cleaning service is a professional carpet cleaning service that offers cleaning services to the Kuala Lumpur and Selangor area. Dese Ringgit services were formerly known as Khalis prestige. A company that started in 2007 but was sold in 2010. The company now has more than 12 years of experience and ensures high-quality services to its clients. They offer services to residential and commercial properties. They are making use of a mixture of skilled workers and the latest technology to ensure that all types of floors are cleaned professionally.
Some of the services that they provide include diamond grinding for all-natural stone kitchen tops and furniture, stain removal work and surface protection against water damage. It is also offering deep carpet cleaning and water-damaged restorations. One unique service they offer is timber flooring refurbishment. They have different options to get in contact with. The most popular ones are to call the phone numbers or to send an email to head office for all your questions answered.
When living in Kuala Lumpur (KL), Petaling Jaya (PJ), and Selangor, you don't need to live with your filthy carpets or upholstery. There are many of these services in the country you can make use of. You just need to separate the bad and low-quality ones from the higher-quality services. This is why you can trust the 5 Best carpet cleaning services in KL & PJ. Just remember to talk about fees, side effects, and other important aspects before you choose which type of carpet you are going to use.