5 Best Acne Treatment Clinics in KL & PJ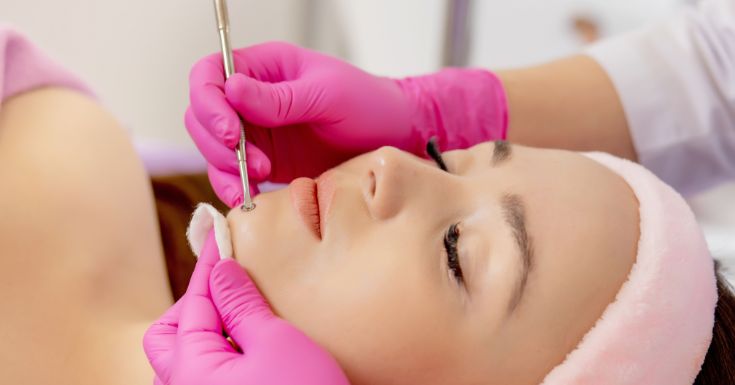 There is a significant difference between acne and a bad case of pimples. If you are suffering from acne, you should seek professional help at an acne treatment clinic. Attempting to treat acne at home will result in scarring or simply not getting rid of the problem.
The good news is that acne treatment clinics abound in Kuala Lumpur (KL), Petaling Jaya (PJ), and Selangor. You simply need to be aware of the various clinics and ensure that you are visiting one of the best in the area. To make your decision easier, we've compiled a list of the top five acne treatment clinics in KL and PJ.
The full name of Dr. Kent Clinic is Dr. Kent Skin Aesthetic Wellness Clinic. The clinic is located in Petaling Jaya and is a great place to get help with your acne problems. They take acne treatment seriously, and you will be scheduled for an appointment with a specialist who will provide you with a treatment plan for your specific skin problems.
They not only treat your acne, but will also look for the source of the outbreak to ensure that it will never return. Topical medications, non-comedogenic skincare products, laser therapy, chemical peeling, and even intralesional cortisone injections can all be used to treat acne. Everything you need to combat acne is available at the clinic.
The AY skin specialist clinic is another excellent acne treatment facility in Petaling Jaya. They provide a wide range treatments for various skin issues, including skin cancer, acne, and psoriasis. This makes it an excellent choice if you are unsure whether your skin problem is acne or something more serious.
The first step will be to diagnose your acne. To ensure that this is truly acne, they begin with various treatment options. Antibiotics, laser and skin peels, and acne prevention products are typically included. You can contact the clinic using one of three different methods – phone, email, or Facebook message. The clinic only employs the best and most experienced skin specialists, ensuring that you receive the best acne treatment possible.
The Alainn clinic is located in two cities. The first is in Kelana Jaya, while the second is in Kuala Lumpur. They are both excellent clinics for acne treatment and other skin-related treatments. Their most common treatment options are for acne and acne scars. They first determine the cause of the acne outbreaks before beginning treatment. While you are at the clinic, you can also consider one of their other services and treatment options for all of your skin problems.
Chemical peel, carbon peel laser, Plinest treatment, gold laser toning, and collagen booster facials are some of the acne and acne scar treatment options available at Alainn clinic. Everything is handled by a medical professional who has the necessary experience and qualifications for the treatment. You can contact them via WhatsApp or phone to learn more about the treatment options and schedule an appointment.
Edge Clinic is another clinic where you can get acne treatment. The clinic is located in Kuala Lumpur and provides a wide range of services. One of these services is various treatment options for acne and acne scars. Dr. Loh Yun Ming or Dr. Tan Teck Chuan can provide you with treatment. They provide a wide range of skin treatment options.
Acne and acne scarring are two of their treatments. This is a very common skin condition. The majority of patients who come to Edge Clinic are looking for acne scarring and acne treatment options. They treat acne scarring in teenagers as well as adults who have struggled with acne for years.
Dr. Jane Clinic, an aesthetic laser and skin clinic, is located in Petaling Jaya. Acne and acne scarring are two of the skin problems they treat. The clinic opened in 2019 and has quickly become one of the most popular in town. They are not only capable of treating acne with the appropriate treatment option, but they are also capable of treating scars correctly. Dr. Jane Frances founded the clinic and is a registered doctor with the Malaysian Ministry of Health. She has a long list of accomplishments and certifications that place her among the top doctors in the country.
The clinic employs various scarring treatment options. Microdermabrasion and subcision, excision and punch grafting, chemical peels, and laser treatments are all included. These may not be immediate treatment options, but with consistent treatment and prevention, the scarring will be gone in no time.
Conclusion
If you think that acne skin problems are just for teenagers, then you need to think again. There are many adults that are still struggling with acne. Getting the right treatment at a clinic that has the most experience and that has a good reputation is important. This is why we make it a point to introduce you to the best acne and acne scar treatment clinics in the Klang Valley.
It is important to remember that the prevention of acne is just as important as the removal of acne and acne scars. At these aforementioned clinics, you are getting both services. They will assist you in curing and treating your acne, and also to make sure that you know what causes the flare-ups of your acne.