4 Fun Things That Your Kids Can Do In Berjaya Times Square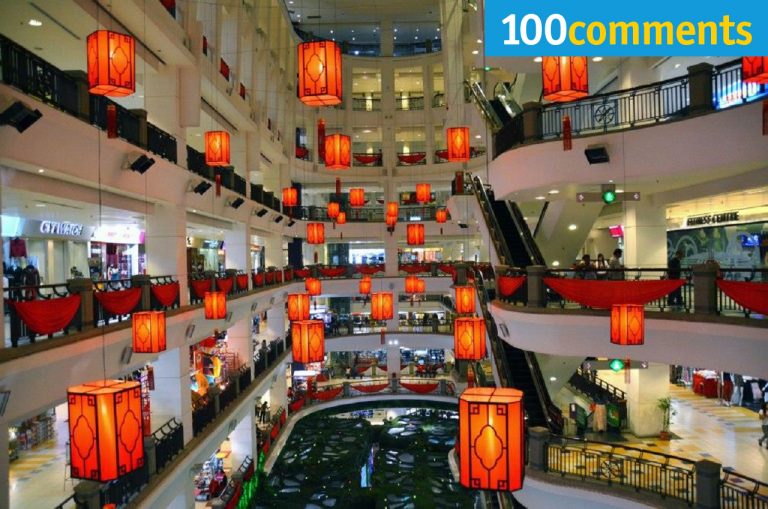 One of the biggest shopping malls in Malaysia, Berjaya Times Square is one of Kuala Lumpur's most easily located structures. Built along Jalan Imbi, this 48-story twin-tower complex first opened its doors back in 2003. Today, each of the 203 meter tall towers holds a host of retail stores, dining outlets, and entertainment facilities. Located next to the famous Berjaya Times Square Hotel, this 700 000 square meter mall is an all-in-one complex that stands firmly in the center of the city's mallscape.
As a major landmark of Kuala Lumpur, Berjaya Times Square pulls in a fair amount of both locals and international tourists every month. This sprawling complex is aimed more towards the lower-middle class. You won't find a lot of exclusive boutiques or high class retail stores here. Instead, the mall is filled with lots of small time fashion stores such as 29 Fashion, Gimme More Boutique, Giordano, Sixty Fashion, and many more. There are also a wide variety of mid range stores ranging from toy shops like Anime Tech and Citrine Toys to IT chains such as Acer and Apple for those interested in getting the latest gadgets and gizmos.
When it comes to family entertainment, the big draw is definitely the Berjaya Times Square Theme Park – Malaysia's largest indoor themepark. However, the malls range of entertainment options is far from limited, and with a little planning you'll be able to find all sorts of attractions that your kids are sure to enjoy.
Berjaya Times Square Theme Park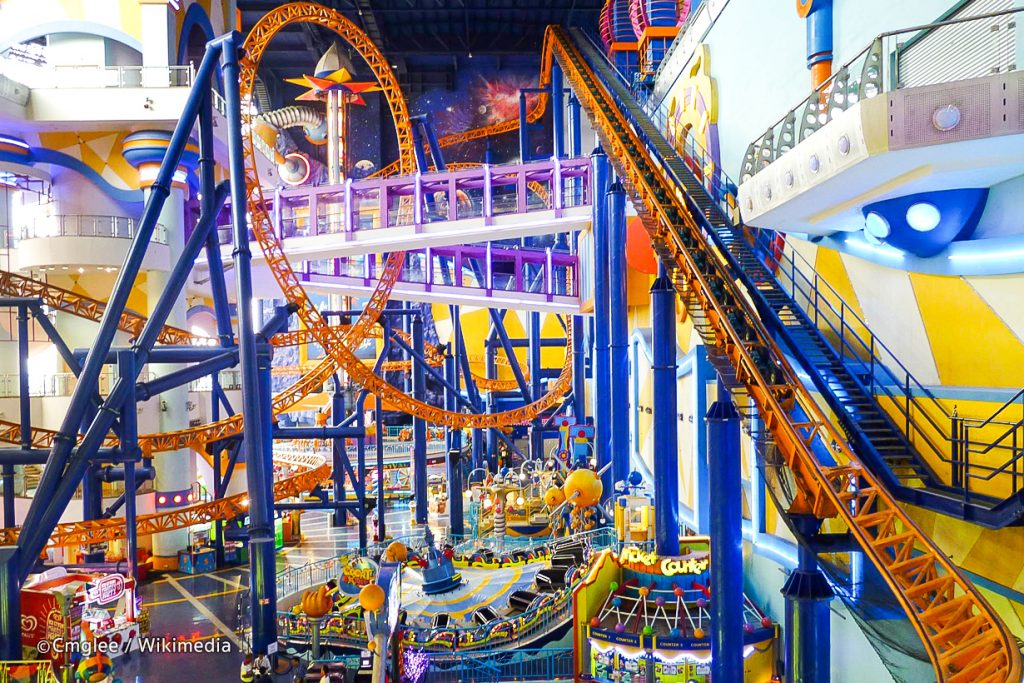 Situated on the top floor of the famous Berjaya Times Square Shopping Center, this theme park is Malaysia's largest indoor theme park.
Berjaya Times Square Theme Park's stands out from the crowd due to its convenience and easy accessibility – no need to worry about rain for an indoor park! In addition, its strategic location on top of one of the city's biggest shopping malls makes it very easy to reach by train, car, or cab. The 380,000sqft park is divided into two sections: the Galaxy Station is made for adults while Fantasy Garden is decidedly kid-centric.
The Galaxy Station's signature attractions include the Supersonic Odyssey roller coaster – an 800 meter long custom-made ride is known as the biggest indoor roller coaster in the world. The perfect ride for an adrenaline junkie, its track contains several inversions such as a heart line roll, loop, and cock screw guaranteed to get your heart racing.
On the other hand, those who're traveling with small children might be more interested in the Fantasy Garden. With no less then eight different rides, this section is extremely popular with toddlers. Its more popular rides include classics such as the Crazy Bus and the Flying Bumble Bee.
Berjaya Times Square Theme Park also has party rooms for birthdays, a 'Kidz Theatre' plus a host of amenities to keep visitors comfortable. If you want a change of pace, you can just head down to the shopping mall below where there are over 1, 000 food and retail outlets to choose from.
Opening Hours: Monday-Friday 12:00 – 22:00, Saturday, Sunday, eve of Public Holiday, Public Holiday & School Holiday 11:00 – 22:00
Website: https://www.berjayatimessquarethemeparkkl.com/
Contact Number: +603 2117 3118
Stars Archery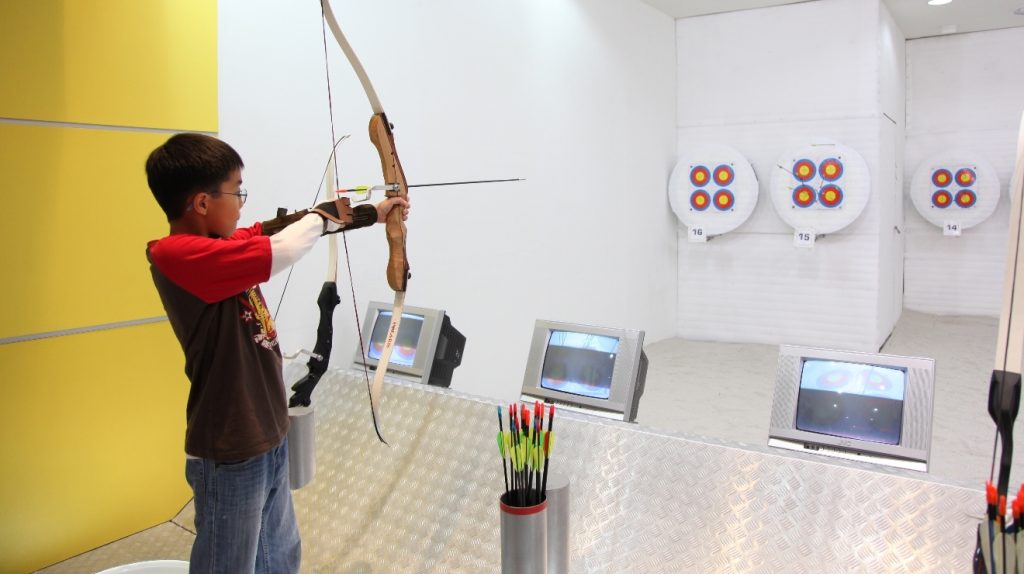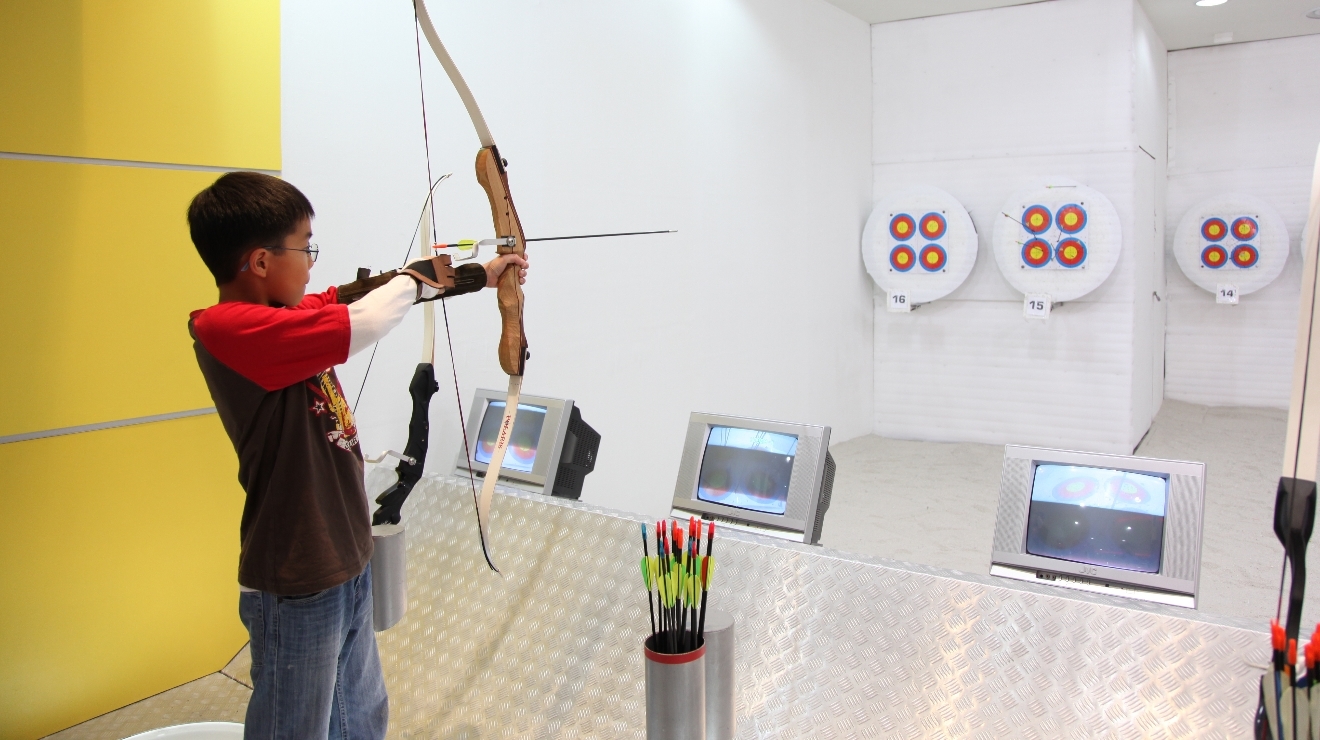 Interested in trying something different? Why not take a shot with Stars Archery @ Berjaya Times Square?
Malaysia's largest Indoor Archery Range operator, Stars Archery have used more then 10 years of technical experience and know how to develop the ultimate indoor archery experience.
They provide bows and targets suitable for all levels of experience – whether you're a skittish first timer or an eagle-eyed expert, they've got the perfect challenge for you. Those who're new to the sport will be relieved to know that the friendly and professional staff are happy to provide you with all the advice you need. They are dedicated to providing a safe and coducting environment where people of all ages can try their hand at archery. Whether you're focusing on fun or aiming to make this a serious hobby, Stars Archery ensures that you'll always be on target.
Opening Hours: Mon – Sun 10AM – 10PM (including Public Holidays)
Website: https://www.starsarchery.com/
Contact Number: +603-21441302
Laser Battle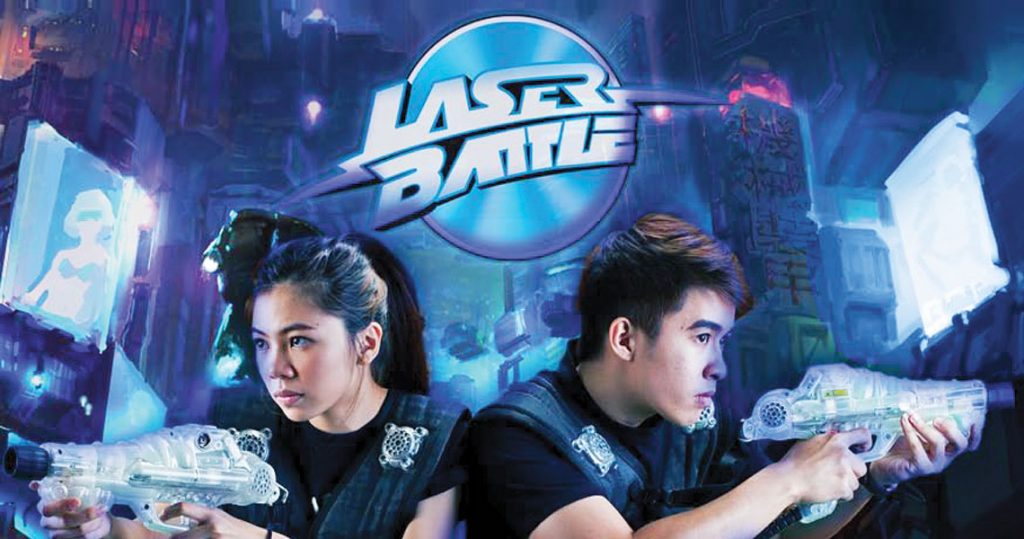 From a humble beginning in a small town called Ipoh, Laser Battle has expanded to become the single owned largest laser tag operator across Asia today.
If you're interested in playing with laser tag, then you might as well play with the best. As an official partner of Zone – the world's largest laser tag manufacturer and supplier, Laser Battle has received recognition from laser tag operators from all across the globe. They are committed to provide high levels of excellence in terms of management, technology, design, and production in order to deliver the best possible laser tag experience to their customers.
When it comes to gameplay, Laser Battle offers features that no other laser tag center can match! Dive into a world class arena design that uses cutting edge technology to deliver safe and intuitive game play. With over 50 different single and multiplayer modes to choose from, you'll always have something new to try. And don't worry if you've never played laser tag before – Laser Battle's experienced marshals are always on hand to teach you what you need to know. Experienced players can even sign up for a global membership system and compete for points with people both locally and internationally.
What are you waiting for? Bring your friends and family and sign up for a session at Laser Battle today!
Opening Hours: 10am-10pm
Website: http://www.laserbattle.com.my/ | https://www.facebook.com/laserbattlekl
Contact Number: 03-2110 5125
Escape Room KL

Do you enjoy challenges and solving puzzles? Are you looking for something unique that can entertain both you and the kids? Are you interested in trying out something fresh and new?
Escape Room is Malaysia's first real life interactive escape room. Choose from a wide list of themes ranging from gothic horror to whimsical wonderland and embark on a magical adventure. Once inside, you and your family will be put to the test – crack the codes, find the clues, and solve the mystery in order to escape before time runs out. Escape Room provides you with a challenging yet fun experience that your family is sure to remember for many years to come.
Opening Hours: 10am-10pm
Website: http://www.escaperoom.com/kl/
Contact Number: 03-7725 1921
Need More?
These are just a glimpse of the amazing attractions waiting for you in Berjaya Times Square. If you're interested in finding out more, simply head on over to the Berjaya Times Square official website http://www.timessquarekl.com/.