10 Best Sports Classes For Your Kids in Klang Valley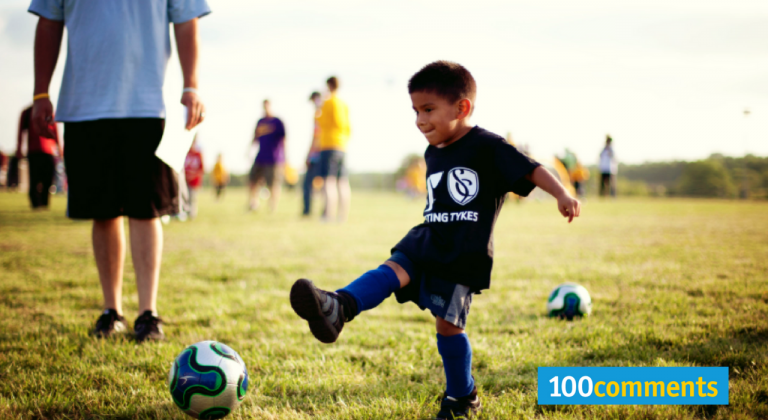 Extra-curricular activities are important as academic. These both should be treated in balance. Sports, whether team-based or individual, are a great activity for children that provide a variety of benefits other than physical activity. Participation in sports can help build self-esteem and confidence, can motivate children to excel academically and can help build social skills. Here's a list of 10 Best Sports Classes For Your Kids in Klang Valley.
Muay Thai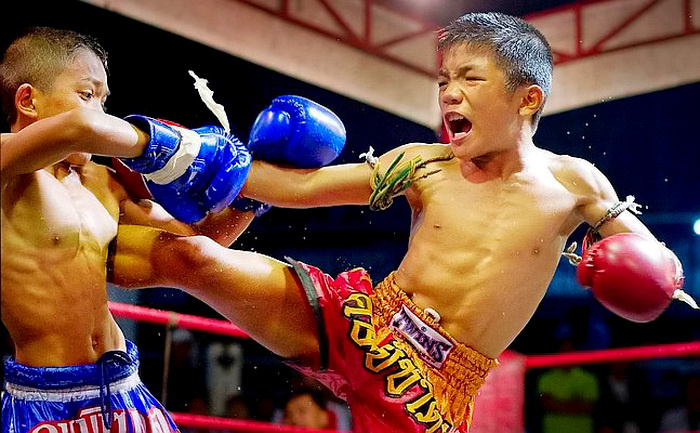 Muay Thai is Thai for 'Thai Boxing' and has been popular in Thailand for hundreds of years. It helps teach your children the value of respect. It somehow might help your kids to behave decently at school. Muay Thai teaches goal-setting. It emphasizes the ability of fighters to set goals for themselves. This is a life-long skill that our children will benefit in years to come. This will improve their ability to study at school and carry out responsibilities at home.
Muay Thai also improves the ability to resolve conflicts verbally. Children will learn to see beyond the physical aspects of striking and blocking. Each move is taught in the context of a life skill that should be used sparingly. Helps to improve discipline, strength, balance, coordination, and endurance, translating to longer concentration spans in school.
Address: L01-03, Cova Square, Jalan Teknologi, Kota Damansara, 47810 Petaling Jaya, Selangor
Yoga Classes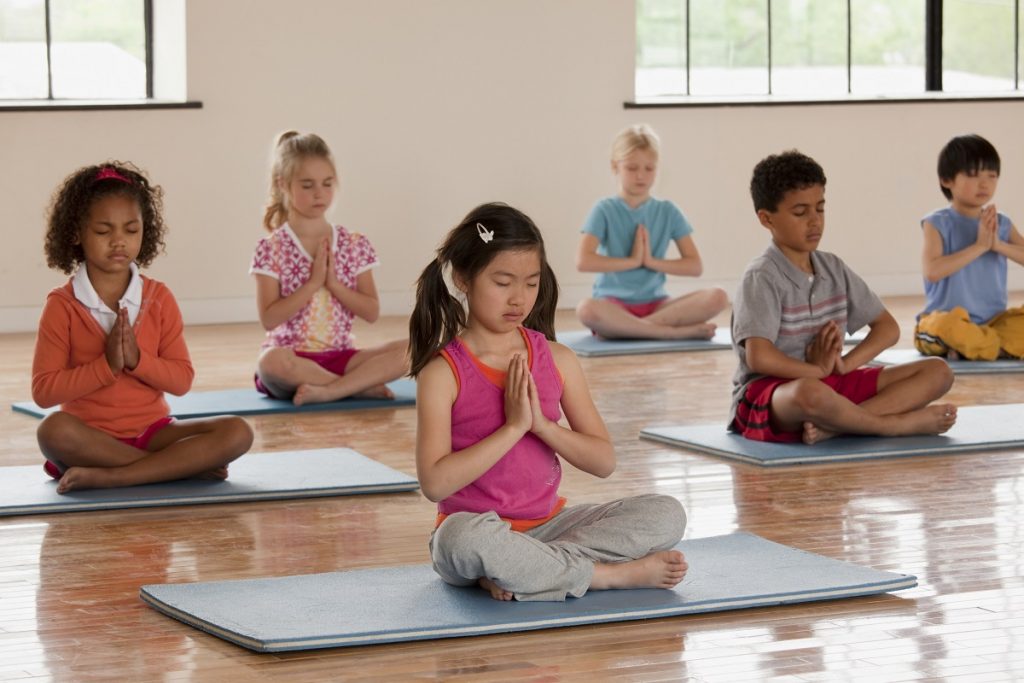 Yoga is the practice of accessing and integrating all aspects of our true nature -body, mind, and spirit in the pursuit of inner harmony. Yoga enhances physical flexibility by using all their muscles in new ways. It refines balance and coordination through fun balancing poses. Yoga also develops focus and concentration that might help your kids at school. It strengthens the mind-body connection by helping exercising the physical body and calming the minds. It also increases their confidence and positive self-image. Your kids will learn to persevere, be patient and work towards their goals.
Address: Pusat Kreatif Kanak Kanak Tuanku Bainum, TTDI
Capoeira Classes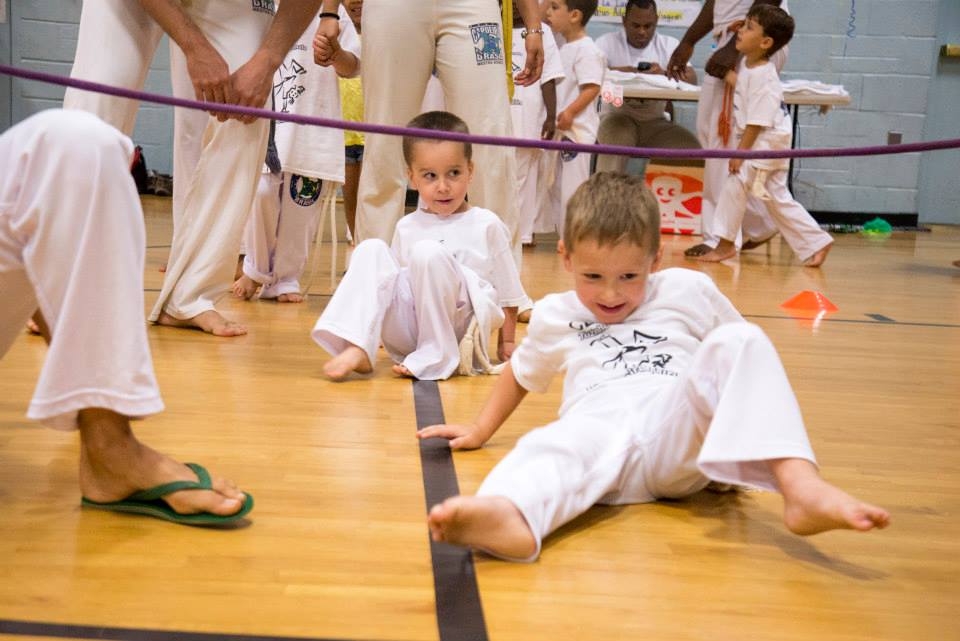 Your child will be able to learn one of the most recognized martial arts from Brazil that looks like a form of dance. Capoeira is an art form that involves movement, music, and elements of practical philosophy. One experiences the essence of capoeira by 'playing' a physical game called jogo de capoeira (game of capoeira) or simply jogo. During this ritualised combat, two capoeiristas (players of capoeira) exchange movements of attack and defence in a constant flow while observing rituals and proper manners of the art.
Address: B-3-2 Block B, Plaza Damas, Jalan Sri Hartamas 1, 50480 Kuala Lumpur
In-line Skating
Learn how to skate in a safe and comfortable environment at Roller Sports World, Bangsar Shopping Centre. It is a fun sports activity for your kids to do on weekends. Sign up the class together with your kids' friends. If safety is your number one priority, the place is well-equipped with safety precautions and also all the gears and protection needed are provided as well.
Address: 4th Floor, Bangsar Shopping Centre, No. 285, Jalan Maarof, Bukit Bandaraya, 59000 Kuala Lumpur.
Traditional wushu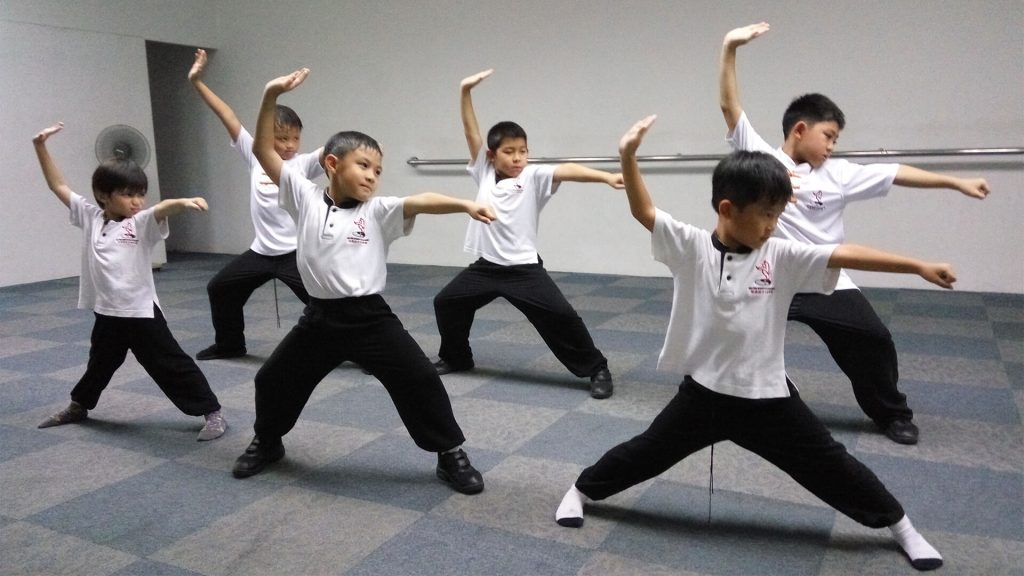 Wushu emphasized on speed, techniques and power. Its original forms prove to give physical and mental benefits to the practitioners. The classes are conducted in a pressure-free environment. It promotes effective workout with artistic coordination of body movements and sharp in alertness resulting in higher learning power and reinforce students' discipline.
Address: No. 7, 3rd floor, SS23/11, 47400 Petaling Jaya, Selangor,
Lion Dance & Drums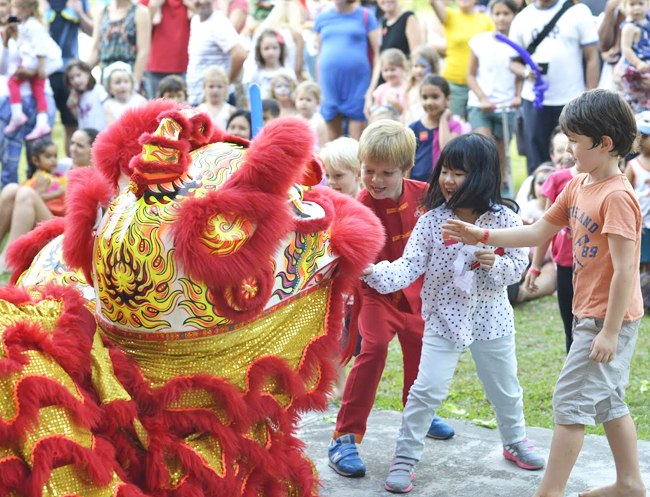 The Shaolin Goh Chor 5 Ancestor is a system developed by combining 5 Shaolin styles. It is basically a hard southern Chinese style emphasizing on solid stances and power. These qualities play a big part in our success in San Shou fights. In the Traditional Forms competitions, we have produced gold medalist at national & world level.
Lion Dance is popular in Chinese culture and other Asian countries. The lion dance is usually performed during CNY and other important occasions such as business opening events, birthday celebrations, wedding ceremonies or welcoming VIPs. For Lion Dance Practices, teamwork is very important. 2 dancers are to be performed as 1 Lion, and follow the music of Cymbals, Gong & Drum by displaying their Lion mimicking moves.
Address: 90 Jalan 18A, Sungai Way, Petaling Jaya, 47300, Petaling Jaya, Selangor.
Ninja Kids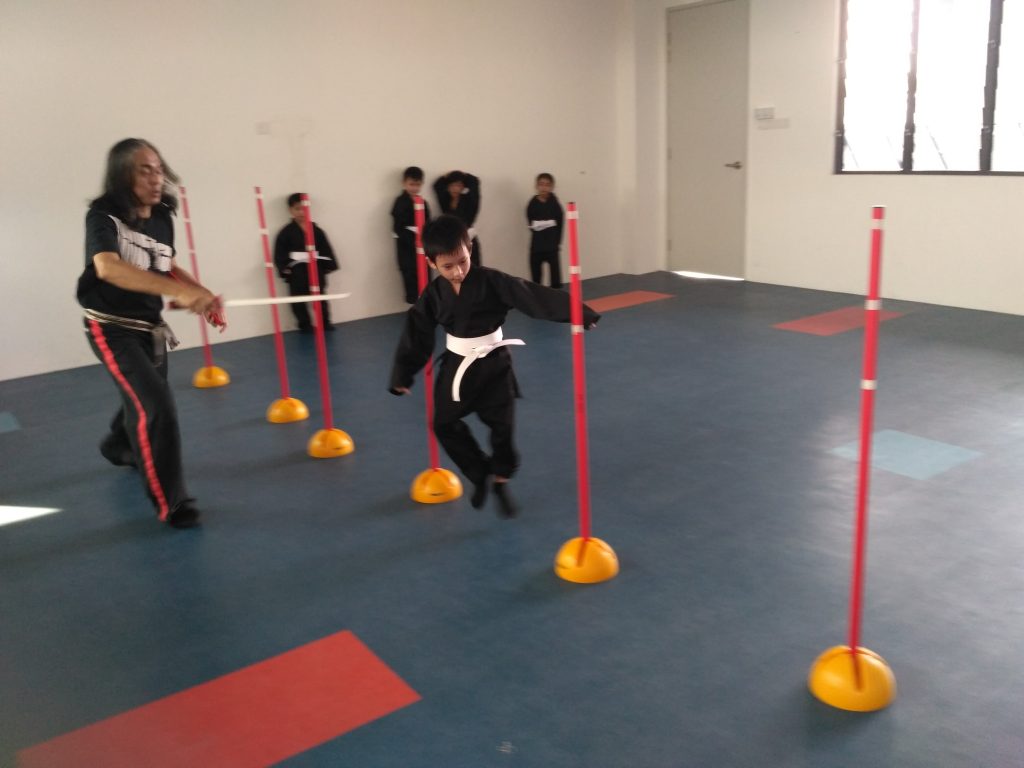 Derived from authentic Japanese Martial Arts, Ninja Kids teaches children how dynamic movement and correct distance can be used for safety and self-defence. And at the same time, it is also loads of fun!
The Energy Source is a purpose-built exercise studio located in Damansara Heights. They offer Paediatric Physiotherapy, Occupational Therapy, Sensory Integration Therapy as well as group exercise classes for children aged 2-16 years old. The purpose of The Energy Source is to help children overcome personal & physical developmental challenges that can otherwise prevent them from functioning optimally, independently and confidently in a peer setting.
Address: 90 Jalan 18A, Sungai Way, Petaling Jaya, 47300, Petaling Jaya, Selangor.
TOTS Sports Programme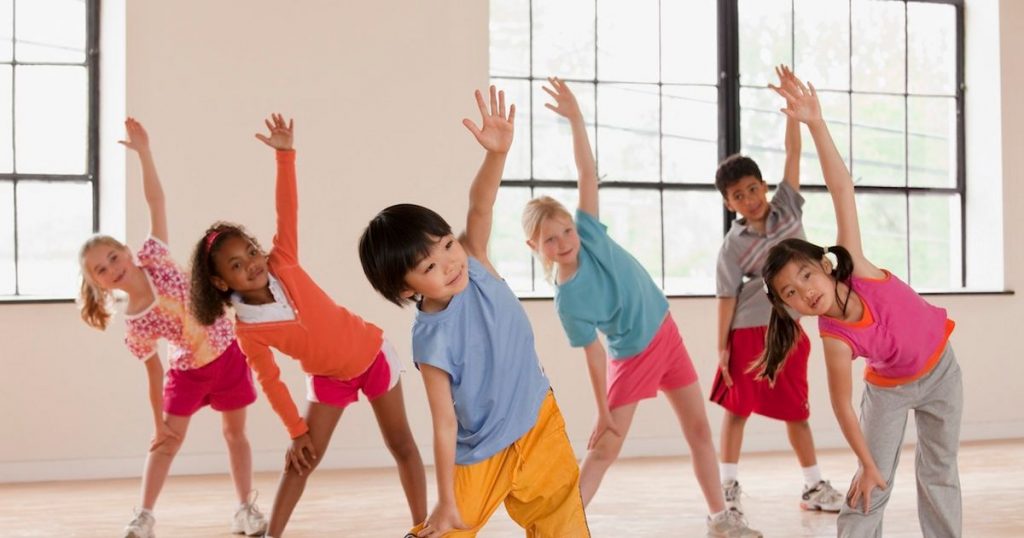 TOTS Sports Programme is fun, team-based and non-competitive sports programme that teaches the fundamentals of 5 sports – football, tennis, basketball, rugby, T-Ball that is specifically designed to develop gross and fine motor skills. This sports programme also helps in polishing hand-eye and foot-eye coordination, balance, posture, motor planning and also listening skills. It teaches children to follow instructions, takes turns and to work well as a part of a team.
Address: No. 7 Jalan Setiaraya, Damansara Heights, 50490 Kuala Lumpur, Wilayah Persekutuan.
Bangsar Tennis Coaching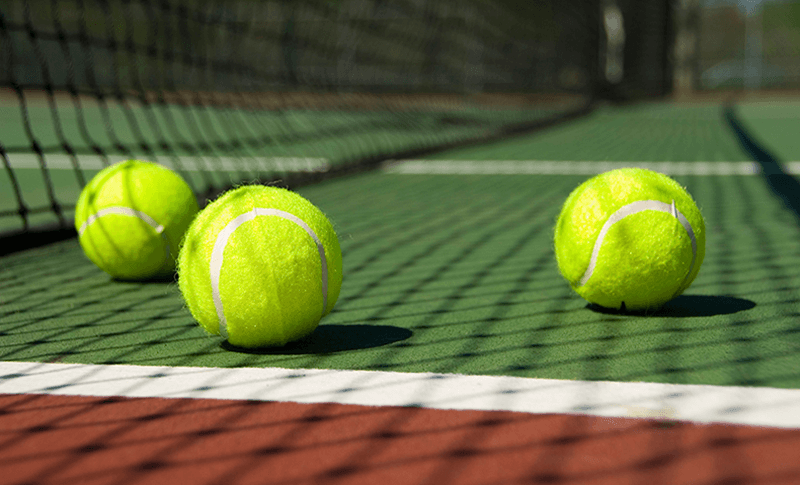 Tennis is not an easy sport. It requires your kids to have strong arms and good techniques to swing the racket. In order to expose them to this sport, it is a great move to get them start from young. Group tennis lessons for beginners are offered in the heart of Bangsar every Saturday from 10 am to 11:30 am. Located in the heart of Bangsar, this place is easily accessed via any major roads with ample parking space.
Address: 3, Jalan Terasek, Bangsar Baru, 59100 Kuala Lumpur, Wilayah Persekutuan Kuala Lumpur.
Juniors Golf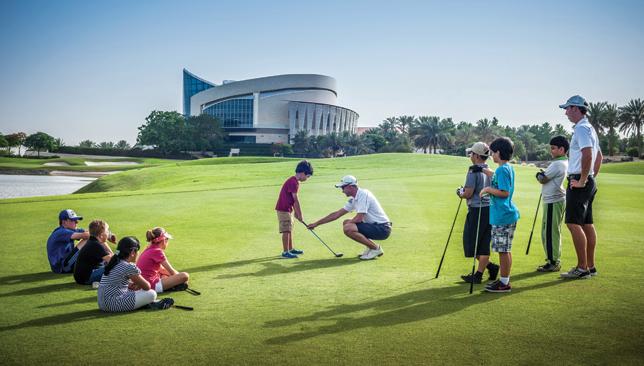 Junior Golf course in Tropicana Golf & Country Resort is for all age group and is a fun and enjoyable way to learn golf and become a more athletic junior. They incorporate a number of different fun activities to challenge the kids and ensure they develop fundamental movement skills that will directly correlate into the golf swing and other sports.
Here, they keep it fun for the kids and with various kinds of exercise such as running, jumping, hopping, sliding and skipping to prepare them before they hit the ball. The activities will take place outdoors when weather permits.