10 Best Kid-Friendly Cafes in KL Where Kids Can Play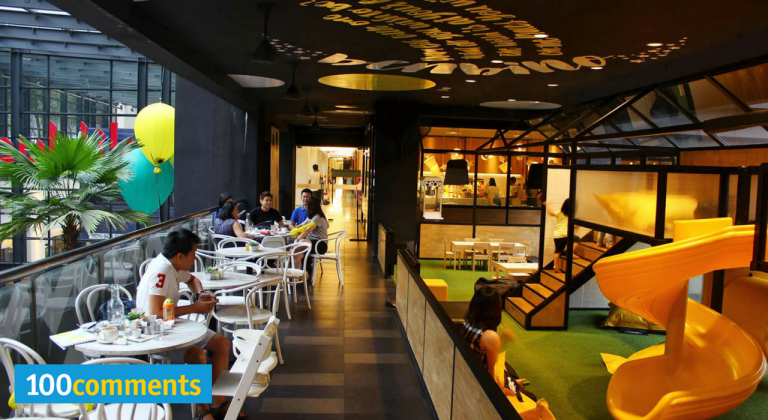 Crave a meal or want to eat out for a special occasion, but thinking that it will be difficult to handle your little ones while dining so you cancel the plan and choose to cook at home instead. Parents, you don't have to cancel your plan anymore! Here's our compilation of 10 Best Kid-Friendly Cafes in KL Where Kids Can Play. Now you can enjoy the hearty meal while your kids keep themselves occupied in the play area.
CookieNation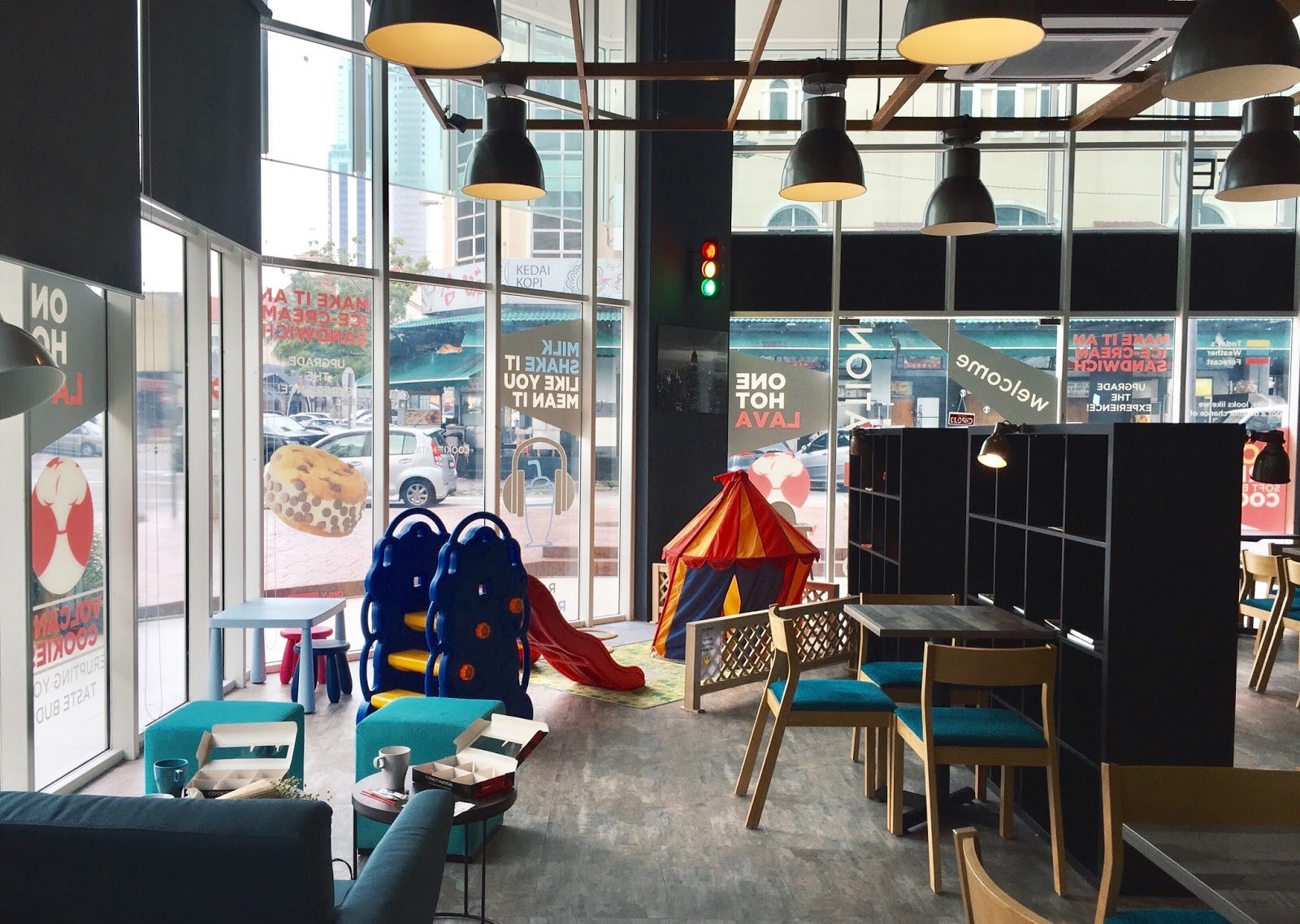 Baking their cookies fresh daily, Cookie Nation in Kota Damansara will earn itself returning customers if not a well-deserved cult following. Their flavours are innovatively delicious, these classic American soft baked cookies are made at a satisfying size. The cookies have a pulling factor for the Malaysian crowd due to their price point. Priced at RM10 for 5 of their soft baked cookies, their ice-cream cookie sandwiches are also proving popular. Let your kids enjoy playing at the play area while munching cookies.
Address: D-G-13, Sunway Nexis Mall, 1, Jalan PJU 5/1, Kota Damansara, 47810 Petaling Jaya, Selangor
Happikiddo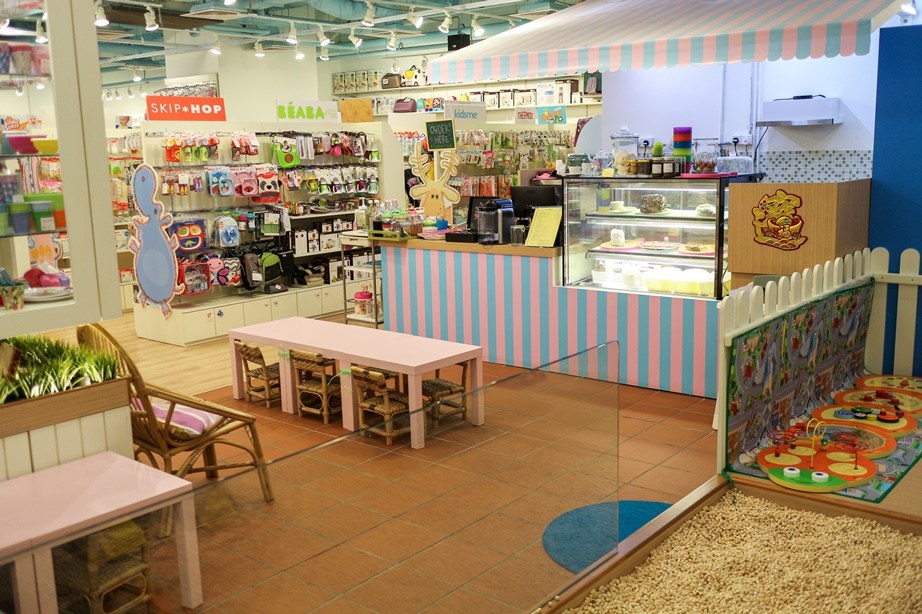 Happikiddo has established their very first family cafe, a concept cafe for mothers to take a break, sip gourmet coffee and bite into freshly baked pastries while children find entertainment in the play area. Here, you can bring your kids to send their time in the small playground without burning a hole in your pocket. The cafe interior is beautiful and each section has a unique seating arrangement. Some with wooden table and chairs, rattan chairs, sofa seats and placed with soft cushions to cuddle.
Shop kids stuff including clothing, toys, food and more while your kids find entertainment in the play area. A great place for parents to take a break while sipping a cup of hot coffee and some freshly baked pastries.
Address: Lot No. 2.26 – 2.31, 2nd Floor, Quill City Mall, 1018 Jalan Sultan Ismail, Kuala Lumpur
Rimba & Rusa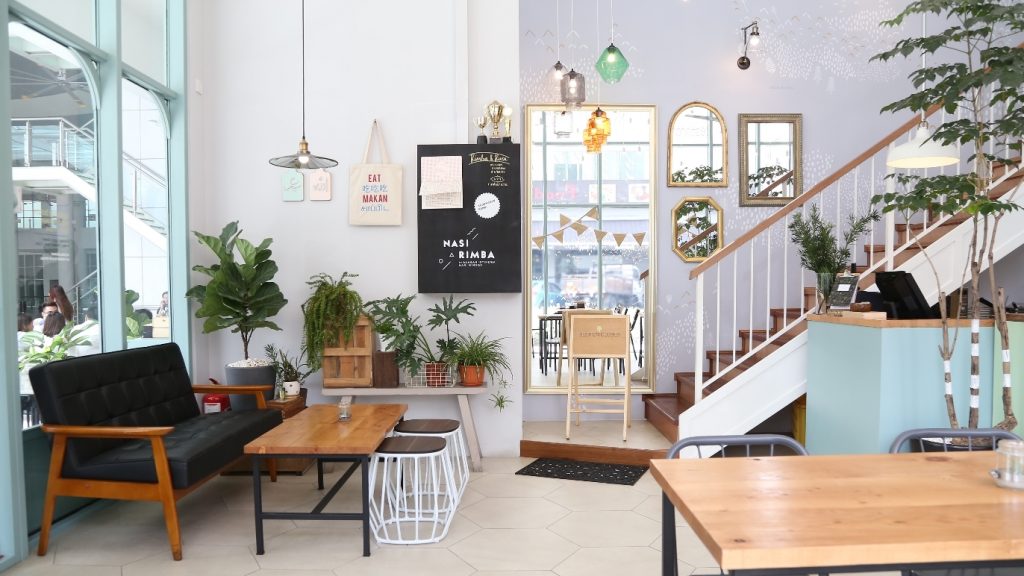 Beautifully furnished, Rimba & Rusa is an aesthetically-pleasing restaurant-cum-cafe nestled in Sunway Nexis. The kingdom of arts and crafts is sectioned into two floors, with the play area being set up on the second floor – so parents can enjoy a good meal in peace while the kids have fun at the play area. They have a wide selection of desserts and drinks at reasonable price. A great place to snap some pictures too!
Address: D-GF-01 Sunway Nexis, Kota Damansara, Petaling Jaya
IKEA Restaurant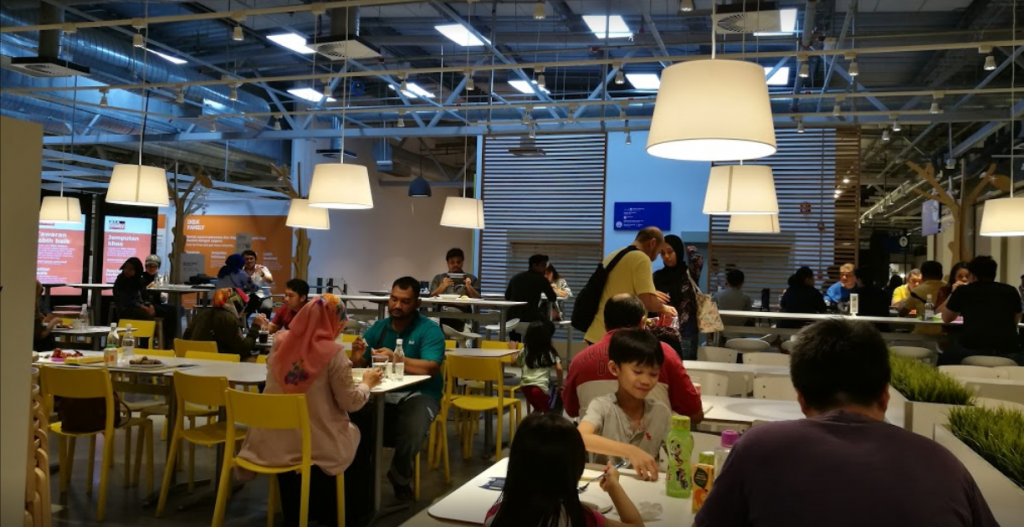 The IKEA Restaurant is considered a resting place for you and your family to indulge your taste buds. Indulge in their palatable array of Swedish and daily specials on both the regular and kids menu. Not to mention, the price range is also reasonable. Adapting a minimalist interior design, the selection of vibrant colours, furniture attract kids to dine here. Let's not forget the large kids play area, where parents can have them dropped off while they shop.
Address: IKEA, No.2 Jalan PJU 7/2, Mutiara Damansara, 47800 Petaling Jaya
Wondermilk Cafe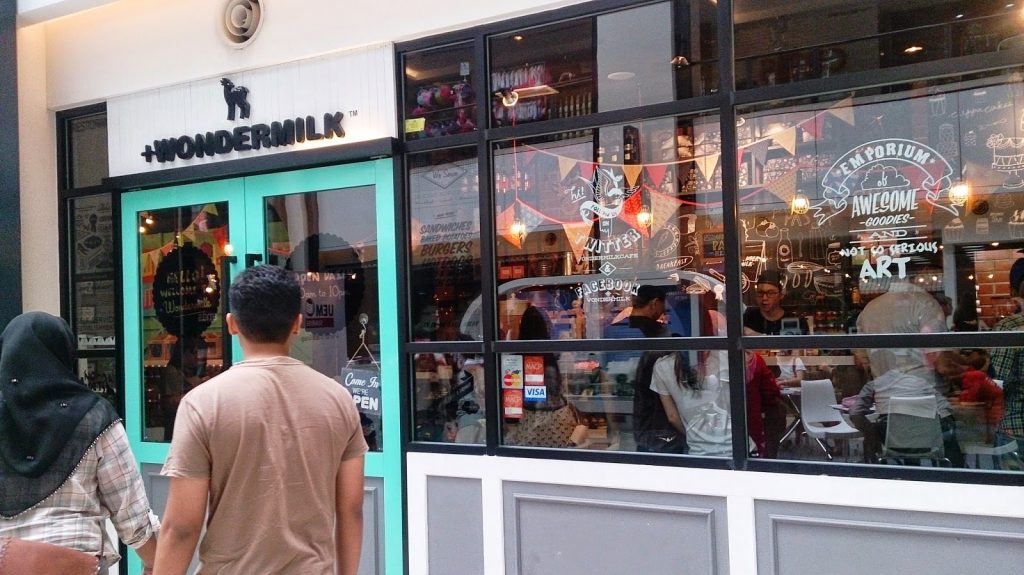 Wondermilk is known for their cute little cupcakes with various flavours. They offer hot sandwiches, coffee, art and bits of stationary for purchase besides cupcakes and cakes. Their outlet is kid-friendly, adapting a cute interior design with a small play area for kids, making it a great place for play dates. Have a cup of cupcakes with your little one!
Address: Lot G-48 Citta Mall, Jalan PJU 1A/48, Ara Damansara, 47301 Petaling Jaya
Johnny Rockets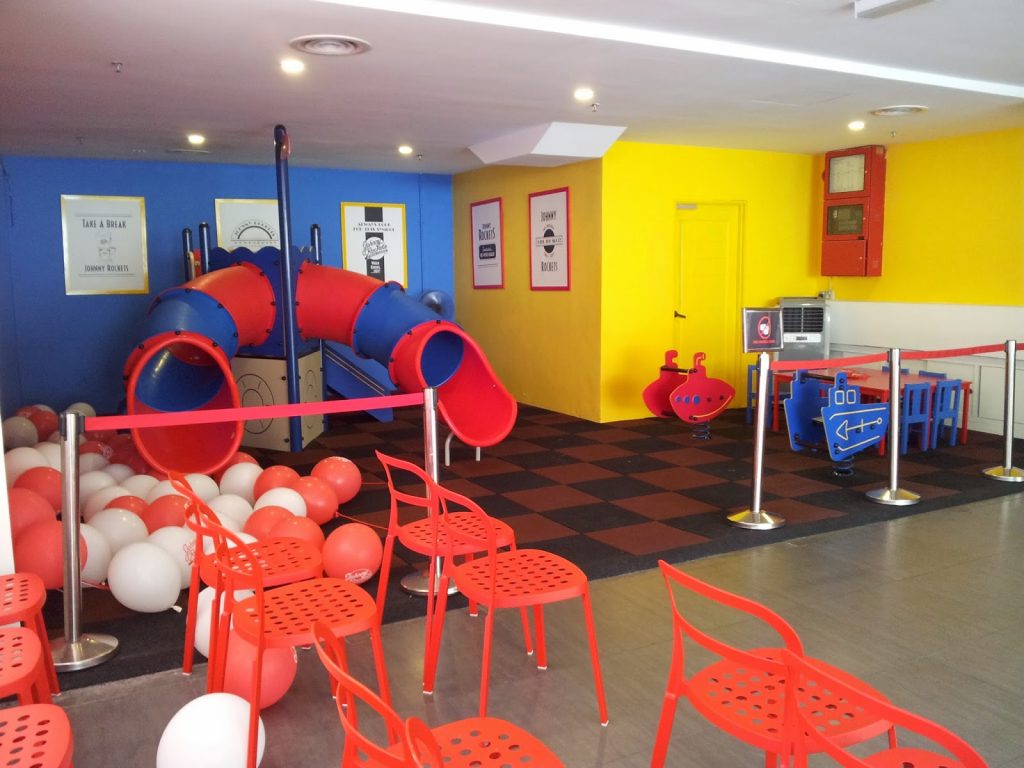 Johnny Rockets in Sunway Pyramid Shopping Malaysia is dubbed the largest outlet in Malaysia. This American diner-inspired restaurant is a dream come true for every kid and parents too! Enjoy a meal at the entertainment area where they have a selection of games such as e-darts, foosball and air hockey on level 2 where your kids can eat and play within sight. Your kids can enjoy the mini playground too. What a perfect place for a family with kids.
Address: Lot OB.F(MS), Blue Cube Building, Oasis Boulevard, First Floor, Sunway Pyramid Shopping Mall, Petaling Jaya
Goodness Greens Cafe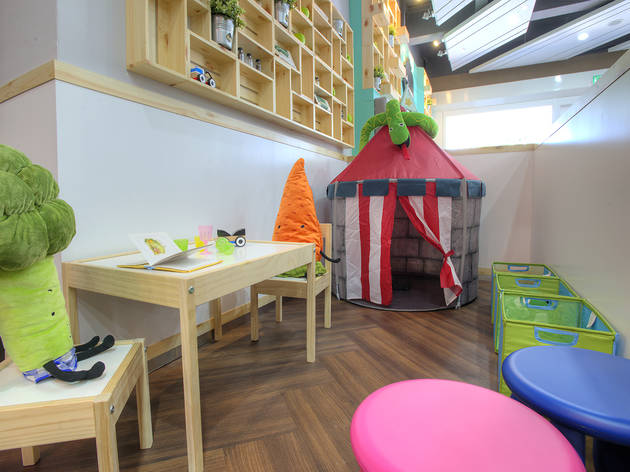 At Goodness Greens, you get to customise your own salad, from your base to mains. Its mission is to promote clean eating with their vegan-friendly dishes, superfood-packed smoother bowls and even rice bowls, pasta, and have refreshing juices along with your meal. Good news for parents; there's a kids' play area along with a child-friendly bathroom complete with a diaper changing table.
Address: No 32, Jalan Datuk Sulaiman, Taman Tun Dr. Ismail, 60000 Kuala Lumpur
Bubba Gump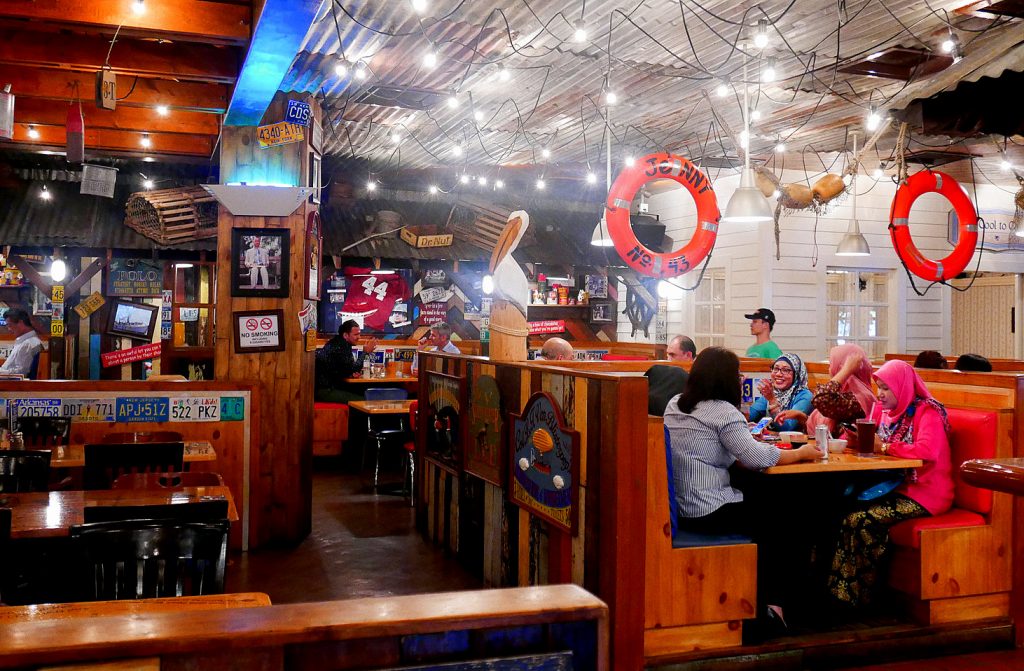 No more taking turn to eat with your spouse in order to care your kids. Dining at Buba Gump is made easier with a large playpen located just outside the restaurant. Parents are able to eat in peace whilst the kids enjoy making new friends at the mini playhouse. Don't worry about your kids' safety because the playpen is covered with jigsaw mats.
Address: Citta Mall, Lot No. G-11, Ground Floor, Jalan PJU 1A/4B, PJU 1A, 47301 Petaling Jaya
Benbino @ Publika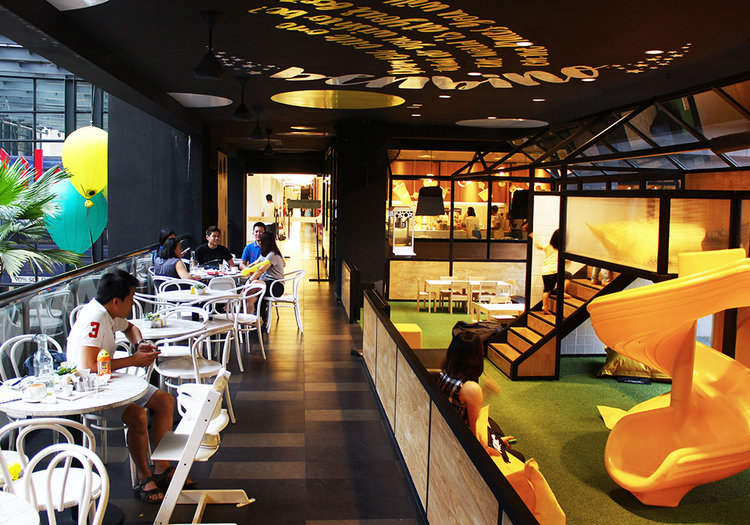 Owned by the same group who brought you Ben's and Ben's Independent Grocer, Benbino is a good place to grab a cup of coffee after your weekend grocery shopping trip while your little one grabs a bite to eat. Benbino takes pride in their special menu which offers yummy nutritious meals in easy bite-sized portions, perfect for young children. It also has a play area near the dining section, which is elevated so that you have a bird's eye view and peace of mind.
Address: Lot 49B, Level G3, Publika Mall, 1, Jalan Dutamas 1, Solaris Dutamas, 50480 Kuala Lumpur
Botanica Deli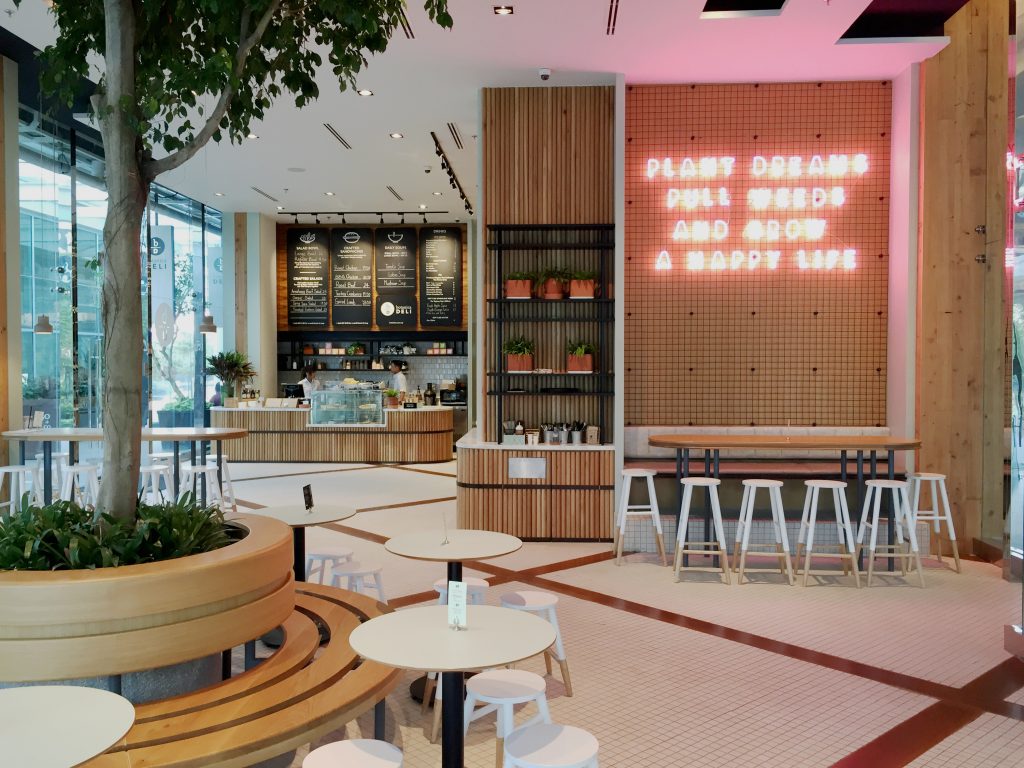 Surrounded by offices, Botanica Deli has become a must pit-stop to grab a cuppa before heading to work. Botanica Deli brings you food that is affordable, delicious with a gourmet spin. They serve house-made sandwiches, salads and soup. There's a lot of space outside for children and outdoor seating is available as well which is an ideal place for a family brunch. Take a walk around the park located just across Botanica Deli.
Address: G3A Podium, The Vertical, Bangsar South City, No.8 Jalan Kerinchi, 59200 Kuala Lumpur