10 Best Cleansing Bars To Keep Your Skin Soft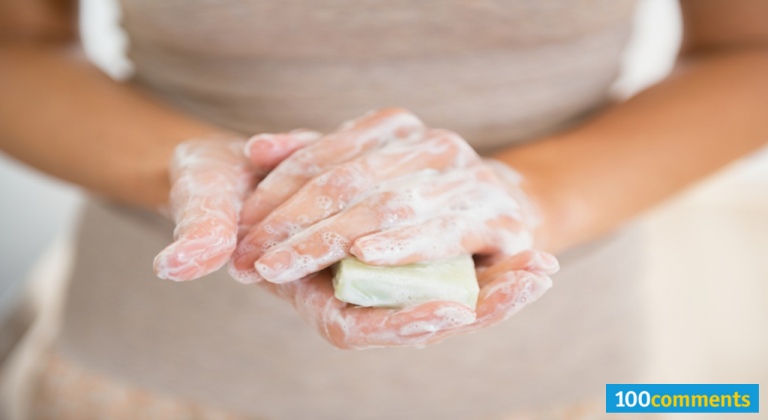 It is difficult to find the best soap for your skin type and suits your preference. There so many choices out there from unscented to scented bar soaps, organics, natural ingredients and many more. Whether you have got sensitive skin, severely dry skin, oily skin, combination skin, or flaky skin, there is a soap that will help you out and transform your skin to be better and glowing. If you wish to have a healthy, glowing, soft and supple skin, take a look at these 10 Best Cleansing Bars! Make sure you choose the right one.
Cetaphil Gentle Cleansing Bar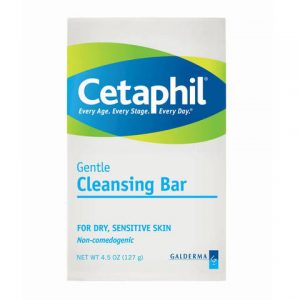 Cetaphil Gentle Cleansing Bar is gentle enough to use daily yet effective for cleaning and soothing your skin. This brand has set their name among users for its effectiveness. Specially designed for dry, sensitive skin and leaving your skin feeling soft, smooth and hydrated. This cleansing bar cleanses without any irritation or dryness. You can use this bar to moisturise as it leaves skin restored for its natural protective oils and emollients. Not only for adults, even kids can use this bar and is proven gentle and safe on the skin. It is free from soap and any harsh micro substance, irritating detergents and rinses easily with water. Click to know more about Cetaphil Gentle Cleansing Bar.
Dove Original Cream Beauty Bathing Bar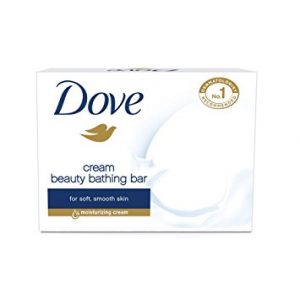 The classic moisturising formula – 1/4 moisturising cream and mild cleansers that help retains skin's moisture. Dove Original Cream Beauty Bathing Bar leaves skin softer, smoother and healthier-looking. It is suitable for daily use on face, body as well as hands. It combines a gentle cleansing formula to give you more radiant-looking skin. With Dove, it retains natural moisture rather than stripping it away. Not only that, it helps to replenish nutrients that are lost during the cleansing process where a normal soap bar can leave your skin feeling tight and rough. Achieve a healthy, glowing and supple skin with this soap bar. Read reviews about Dove Original Cream Beauty Bathing Bar here.
Kindersoaps Goat's Milk and Honey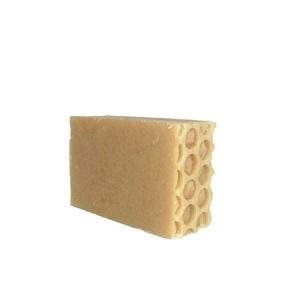 What a great combination of goat milk and honey in this bar soap. Kindersoaps Goats' Milk and Honey retain moisture in your skin while at the same time will leave your skin gentle and effectively cleansed. This bar soap is unscented, making it safe and gentle for baby's delicate skin. Some people are allergic to perfume so for those who are suffering from that skin condition problem, Kindersoaps is a great cleansing bar for you! Read reviews from other users about Kindersoaps Goats' Milk and Honey here.
Oilum Moisturizing Soap With Collagen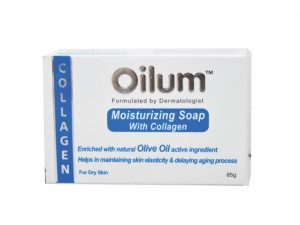 Oilum Moisturising Soap With Collagen enriched with natural olive oil – an active ingredinet that helps in maintaining skin elasticity and delaying ageing process. Specially dedicated for dry skin, this moisturising soap gently yet thoroughly cleanses the skin while providing moisture and maintaining skin firmness. Thus, reduces signs of dryness and also wrinkles. Collagen is essential in maintaining skin elasticity, thanks to the presence of collagen in this bar soap, it helps in skin regeneration process and delays the natural ageing process. Lanolin on the other hand, reduces evaporation while smoothing the skin surface. Click to read reviews about Oilum Moisturising Soap With Collagen.
Sebamed Cleansing Bar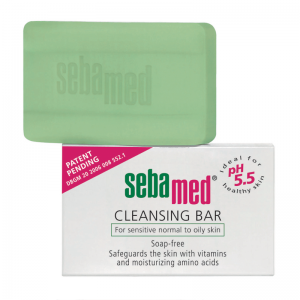 The pH value of 5.5 makes Sebamed Cleansing Bar a biologically effective skin cleansing agent and ideal for sensitive skin. It is efficient to clean the skin but still gentle on the skin pores and high skin tolerability that has been dermatologically tested. This cleansing bar effectively reduces pimples and blackheads in light forms of acne. The mild pore-deep cleansing also removes excess sebum. The natural moisturising factors lecithin, vitamins and amino acids help rebalance the stressed skin. It is free from any preservatives making it safe and gentle on the skin. Click to read reviews about Sebamed Cleansing Bar.
QV Body Bar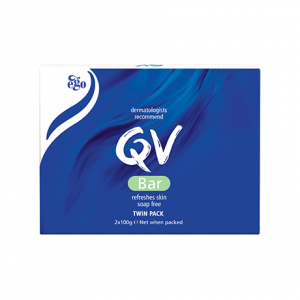 Do you know the usage of soap can dry out your skin, resulting in a flaky skin? QV Body Bar is a soap-free cleansing bar to ensure that your skin is fully protected and hydrated. It is enriched with moisturisers and maintains skin's natural protective properties and doesn't strip away natural oils. This QV Bar is pH balanced, low-irritant formulation, free from fragrance, colour, lanolin and propylene glycol making it safe and gentle on the skin for daily use. It is even suitable for sensitive skin types and also particularly suitable for infants and the elderly. Read reviews about QV Body Bar here.
Rivage Natural Soap Enriched with Olive Oil & Vitamin E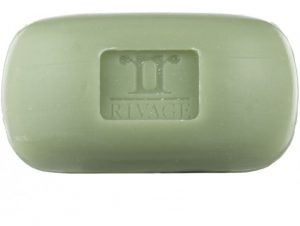 Specially formulated with olive oil and vitamin E to nourish the skin giving it the necessary protection from the harmful environmental influences. Rivage Natural Soap is enriched with these two natural ingredients to make skin extremely soft and clean. In addition, dead sea minerals are also added to the cleansing bar to rejuvenate the skin leaving it smooth and invigorated. Let the subtle scent of this soap bar lingers on your skin for hours. Click here to know more about Rivage Natural Soap Enriched Olive Oil and Vitamin E.
MOOGOO Fresh Buttermilk Cleansing Bar
MOOGOO Fresh Buttermilk Cleansing Bar is especially good for people who have dry skin or develop dry skin from the sun or air-conditioning. Expose too much from UV rays or cold weather dry out your skin and it becomes more prone to lines and wrinkles. This buttermilk cleansing bar is formulated using fresh milk and cocoa butter completed with olive oil, giving a soft and milky texture of the soap. Each cleansing bar has been cured for at least 3 months so that they are long-lasting. A great cleansing bar for sensitive skin. Read reviews about MOOGOO Fresh Buttermilk Cleansing Bar here.
EUBOS Solid Washing Bar Red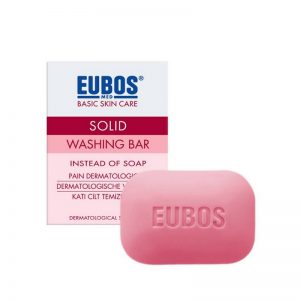 If you have a sensitive skin, normal bar soap is not a good choice as it is too harsh and could irritate your skin. EUBOS Solid Washing Bar Red is a great substitute for normal soap. It works well by combining soft cleansing substances which contribute to the effective cleansing of the skin. Besides, this cleansing bar strengthens the natural protective function of the skin against harmful microorganisms and provides a mild yet pore-deep cleansing effect. It is pH neutral and free of any alkali or soaps which repair the skin's natural biosphere. Read reviews about EUBOS Solid Washing Bar Red here to know more.
Bioplus Natural Seabuckthorn Beauty Soap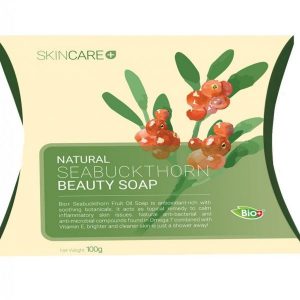 Bioplus Natural Seabuckthorn Beauty Soap is antioxidant-rich with soothing botanicals that act as a topical remedy to calm inflammatory skin issues. Seabuckthorn oil is well-known for its healing and rejuvenating effects on the skin. This cleansing bar is a great natural cleanser and exfoliator that also help heal burns, cuts, wounds, sunburns, rashes and other types of skin damages. The presence of vitamin E and omega 7 resulting in brighter and clearer skin. Not only that, this cleansing bar has whitening function too. Click to read more about Bioplus Natural Seabuckthorn Beauty Soap.