1 in 70 Malaysian Babies gets Genetic Defects! Know your baby's health with Non-Invasive Prenatal Tests (NiPT)!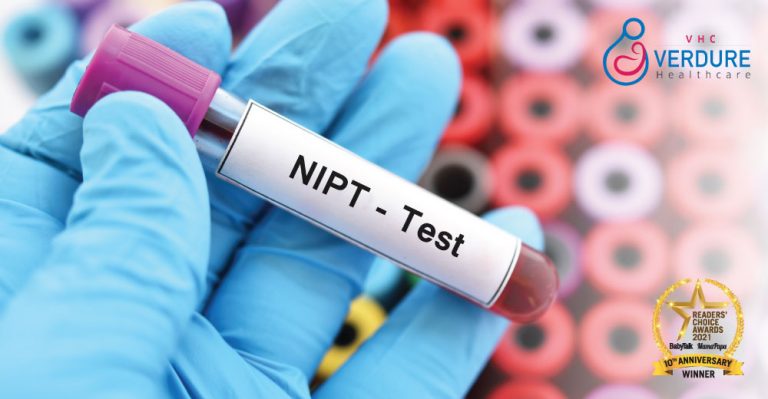 Having a child is no easy task nowadays. Whether it is through natural pregnancy or assisted reproductive technologies such as IVF, it requires a lot of hard work, perseverance, and often, money. With the skyrocketing cost of raising children, many people can only afford to have ONE child. Inevitably, this will trigger many questions during pregnancy like, "What happens if my child gets Down Syndrome?" "Is there any way to confirm the baby in my womb is healthy?"
In the olden days, the only way was Amniocentesis, an invasive method that sticks a needle into "mommy's tummy" during the 15th-20th week of pregnancy to extract the amniotic fluid for genetic testing. Due to its nature, there is a 3% risk of miscarriage albeit risking infection on the needle wound. Hence, doctors won't recommend this test unless absolutely necessary.
Thanks to modern medical advancements, we can now screen your baby's genes totally risk-free!!! The Non-invasive prenatal genetic testing (NIPT) is the latest genetic testing technology that allows you to know the risk of your baby having genetic diseases as early as the 10th week of pregnancy with just 10ml of the blood sample from the mother.
At Verdure Healthcare, the NiPT test starts with a detailed pre-test consultation (Genetic Counselling) by our Stanford University School of Medicine certified genetic specialist. The test items include checking all your baby's chromosomes (the media that contains genetic material, 23 pairs in total) for any Abnormalities / Trisomies (such as Down Syndrome, Patau Syndrome, and Edward Syndrome), sex chromosome syndrome Aneuploidies (Gender-related genetic defects), and 84 other most common genetic diseases in Asia (such as Cri-Du-Chat Syndrome, Di George Syndrome and many more). The test ends with a thorough post-test consultation with a detailed analysis of your report.
At very affordable prices, the Non-invasive prenatal genetic testing (NiPT) is now a test that every parent must do, because genetic diseases can occur spontaneously and without warning. How much do you know about NiPT? Verdure Healthcare Consultancy has won many prestigious awards in Malaysia and Europe. We have only one mission in mind, to ensure that you have a healthy baby you always dreamed of. If you are pregnant, please call us to arrange an appointment with our Geneticist, and secure your baby's health.
Verdure Healthcare has emerged as the winner in three categories in the recent BabyTalk Readers' Choice Awards 2021, namely Fertility Natural Food Supplement For Men, IVF Natural Food Supplement For Woman and Confinement Natural Food Supplement.
Please call +603-2713 5565, or WhatsApp contact customer service department: +6017-943 0128