These Top 5 Coffee Machines Will Get You Out Of Bed In the Morning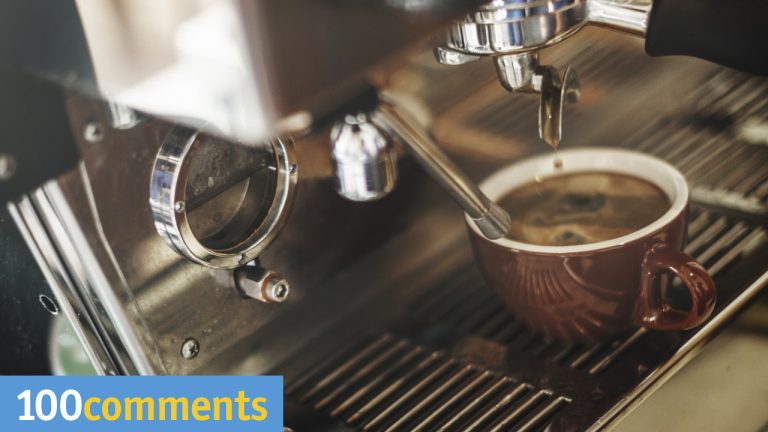 If you're one of those millions of people who can't function without your morning coffee, you might be interested in getting your very own coffee machine. Whether you're a fan of cappuccino or macchiato, espresso or flat white, there's bound to be a coffee machine out there that will make you coffee exactly the way you want it. If you're tired of waiting in line at Starbucks, check out our list of top 5 coffee machines below.
Nescafe Gold Blend Barista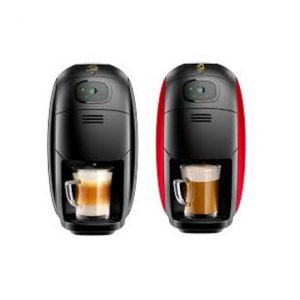 Discover the perfect pairing with Nescafe's Gold Blend Barista.
Tired of the mediocre cups of coffee from the local cafe? Struggling to make the perfect cuppa? If the answer is yes, the NESCAFÉ® Gold Blend Barista Machine is a solution to all your coffee related problems. This modern machine can produce all the yummy drink your local café has to offer.
No matter your choice of coffee, all you need is the new NESCAFÉ® Gold Blend Barista machine and some NESCAFÉ® Gold Blend coffee. The Gold Blend Barista is a modern coffee system that allows you to indulge in 5 separate types of coffee at a touch: Latte Macchiato, Cappuccino, Americano, Espresso and Lungo.
The NESCAFÉ® Gold Blend Barista Machine releases the full potential of your coffee. In just a few moments, it uniquely brings out all the delicious flavour & aroma of NESCAFÉ through a patented coffee cyclone creating velvety crema for the black cups, and smooth white coffee with a rich froth for cappuccinos and lattes with the perfect pairing of NESCAFÉ and fresh milk or Nestlé Coffee-mate.
Click here to find out more about Nescafe Gold Blend Barista. 
Nespresso C122 CitiZ & Milk Coffee Machine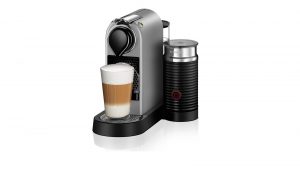 With its new design, CitiZ&milk continues to please both Nespresso coffee drinkers and design lovers, adding a touch of elegance to coffee rituals around the globe.
The user-friendly features include two programmable buttons with automatic flow-stop for Espresso and Lungo coffee preparations, as well as a removable drip tray for taller glass recipes. Fitted with an Aeroccino, optimized in space, which prepares perfect milk froth and hot milk automatically, CitiZ&milk allows you to create an endless number of milk-based coffee recipes at the touch of a button.
The 19 bar high-performance pump offers barista-style coffee every time, perfectly extracting the delicate flavour and premium aromas of each coffee capsule during the brewing process and creating an incomparably dense and unctuous crema. The fast heat-up system reaches the ideal temperature in just 25 seconds, while the automatic energy-saving function switches the machine off after 9 minutes of inactivity, making your life easier.
Keeping its iconic lines and premium finish, the range of intuitive and user-friendly CitiZ machines embodies the expertise of Nespresso to suit all coffee-drinking preferences. Each machine includes a welcome set with a range of Nespresso capsules with unique aroma profiles.
Click here to find out more about Nespresso C122 CitiZ & Milk Coffee Machine.
Pensonic PCM-1900 1.2L Coffee Maker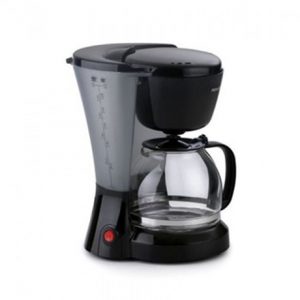 Indulge in the robust aroma and flavour of freshly brewed coffee at home with the Panasonic PCM-1900 Coffee Maker.
Pensonic provides you with a wide range of household appliances to make mundane activities more convenient. Smart and stylish, highly-functional with low power consumption, Pensonic household appliances are matchless time-savers that bring comfort, convenience and pleasure to every household.
The Pensonic PCM-1900 Coffee Maker contains a number of useful features that combine to create a perfect brew. It includes a permanent filter as well as a swing out removable filter basket for easy cleaning up. The anti-drip function helps to prevent any messes, while the visible water level marks allow you to create exactly how much coffee you need. In addition, an automatic warming plate is attached to keep your coffee hot once you're done.
Click here to find out more about Pensonic PCM-1900 1.2L Coffee Maker.
Arissto Happy Maker 2.0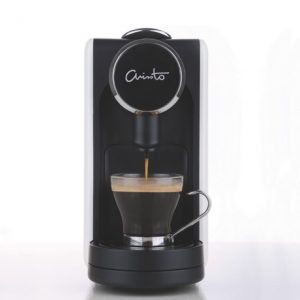 The Arissto Happy Maker 2.0 is an exclusive coffee machine to create the perfect espresso. Equipped with a patented extraction system, each parameter is calculated with great precision to ensure all aromas of each kind of capsule can be extracted together; while presenting the full coffee body with exceptionally thick and smooth crema.
To bring life to the masterpiece crafted by the Arissto coffee masters, Arissto's coffee machine brings forth the wholesome essence of a cup of premium coffee within 30-seconds. Together with the Arissto milk frother or the milk capsule, you can create many different kinds of coffee. It's not just a coffee machine, it's a Happy Maker!
The Arissto Happy Maker 2.0 can be used with the Arissto capsules which comes in a variety of flavours including cocoa and milk. To find excellent quality beans, Arissto's Coffee Masters traveled to Brazil, Colombia, Costa Rica, Guatemala, Togo, Kenya, Ethiopia and more countries to carefully source the high quality Arabica coffee beans which were planted in mountains at an altitude of 2,000 meters. They created a variety of unique Arissto Signature Flavors with their excellent skills.
Each of Arissto's Signature Flavours is expertly crafted by Italian coffee masters, featuring a distinct personality and character that creates a taste that you will never forget with the help of lightweight Arissto Happy Maker and innovative technology, a cup of fragrant Italian Espresso, or a cup silky foamy Latte and Cappuccino will be ready by just pushing one button and within a minute.
Click here to find out more about Arissto Happy Maker 2.0. 
Delonghi Magnifica ECAM22.110B Coffee Machine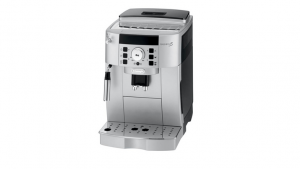 Beautifully crafted, this fantastic piece of engineering will allow you to start the day with the perfect coffee drink to suit you and will look stunning on your kitchen surface. The ECAM22.110.B will create you the perfect espresso at the touch of a button as well as providing you the opportunity to make cafe style milk based drinks such as cappuccinos and lattes.
Able to use either fresh coffee beans or ground coffee, the Delonghi Magnifica uses a sophisticated icon control panel to prepare your specific coffee drink. The newly designed silent integrated grinder has 13 adjustable settings, ensuring that your brew is prepared exactly the way you like.
Since it's so good, why not share the love? The Magnifica can prepare two cups of coffee from a single brewing unit, meaning less waiting for everyone to get their morning drink. If you appreciate your coffee and want to bring the cafe to your home, why not try the Delonghi ECAM22.110.B today?
Click here to find out more about Delonghi Magnifica ECAM22.110B Coffee Machine.