Top 10 Yoga Classes in Klang Valley For Mommy To Be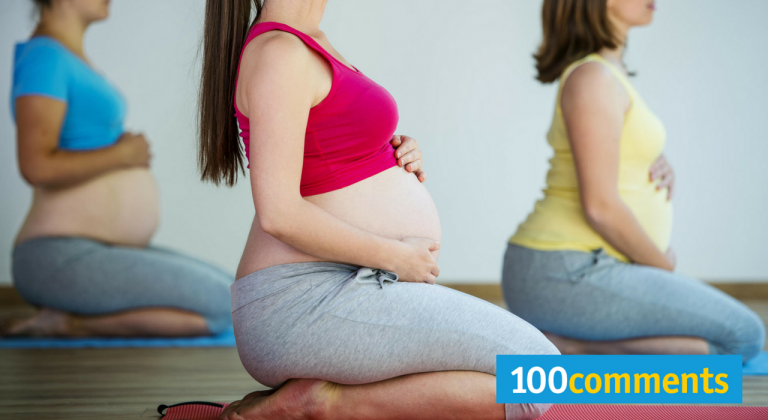 Prenatal Yoga can help support moms-to-be emotionally and physically. It is a practice uniquely designed for pregnancy. With an emphasis on breathing, stamina, pelvic floor work, restorative poses, and core strength, Prenatal Yoga can help you become more resilient during and after pregnancy. Check out this Top 10 Great Yoga Classes in Klang Valley For Mommy To Be.
Prana Yoga KL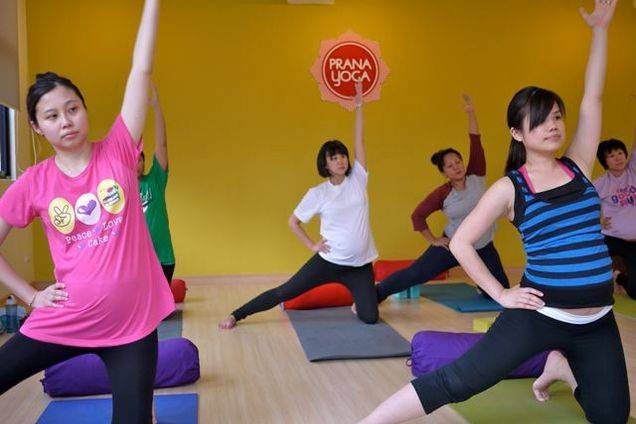 Prenatal Yoga is a practice built for You and your Baby. Classes are set in a small, intimate setting, and yoga props like bolsters, blocks and straps are commonly used to facilitate the practice and make the poses attainable, without strain.
A typical Prenatal Yoga class entails light meditation, breath work, gentle stretching, standing and seated poses (with modifications and props), and relaxation. You will notice a difference in the practice format from each trimester, as our instructors modify the practice according to your pregnancy and physical condition. Prenatal Yoga is safe to be practised right up to the time of delivery. It helps you to breathe deeply and to stay calm and focused. A great method to relieves aches and pains increases flexibility to facilitate natural childbirth and also reduces the risk of pre-term labour and pregnancy-induced hypertension. Read more information about Prana Yoga KL here.
bAlign Pilates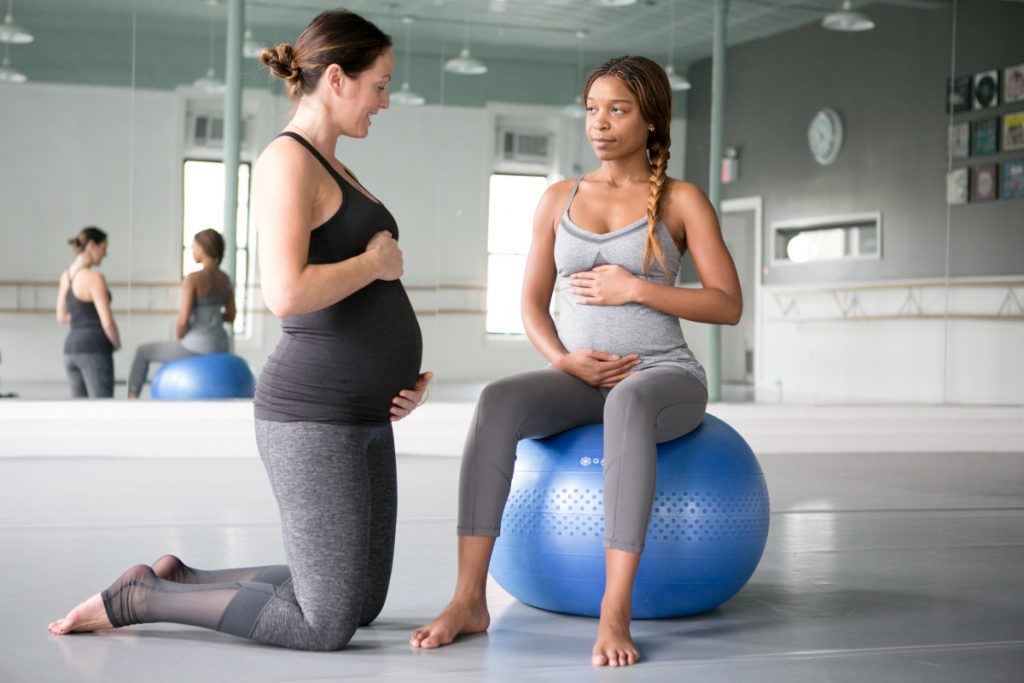 Pilates is a wonderful form of exercise to do, both during and after pregnancy. Pilates helps the women to stay strong and fit throughout the pregnancy, connect to their changing body as well as build core strength. Pilates also is a type of exercise that helps reduce pregnancy aches. Experience a more comfortable pregnancy and delivery with bAlign Pilates.
Pilates instructors that work with this special population need to have knowledge of the changes that occur during pregnancy both anatomically and physiologically. The utmost importance is that the Pilates instructors works must have the understanding of how pregnancy affects the abdominal muscles and ability to modify the exercises as the body and abilities of the client's changes. This class is designed for moms-to-be and their changing bodies. Sign up pilates class at bAlign Pilates now.
Yoga Lesson Malaysia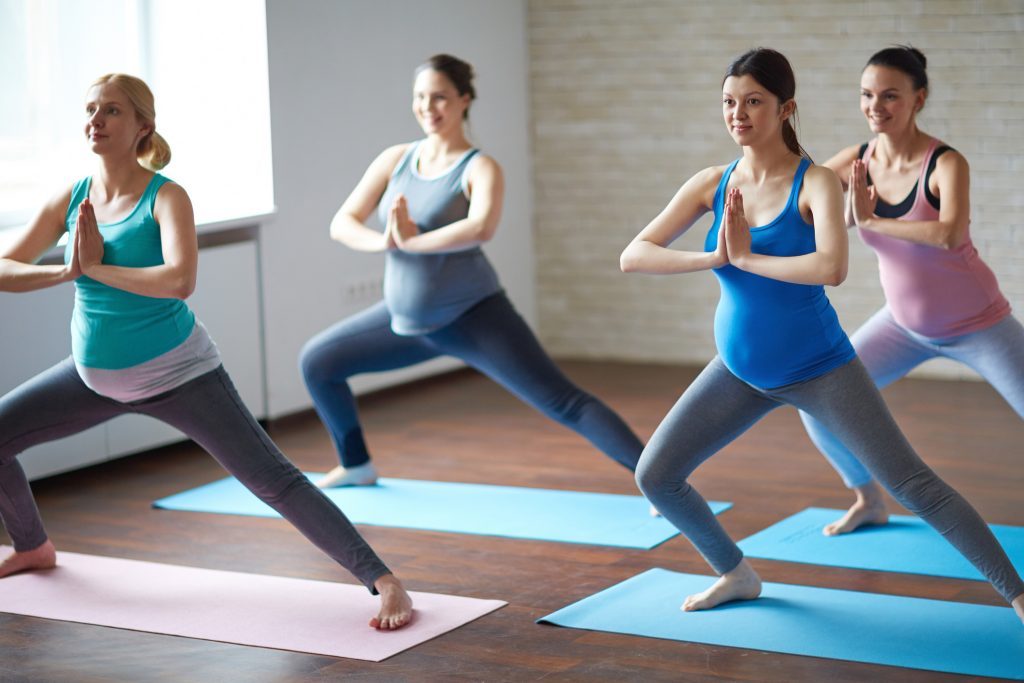 Prenatal yoga classes are becoming extremely popular than ever. When harmonizing with a cardiovascular exercise, for example, walking, yoga can be a perfect way to stay in shape throughout your pregnancy. This age-old practice keeps you nimble, tints your muscles, and increases your balance and circulation, with petite, if any, impact on your joints.
Yoga is also helpful because it aids you to learn to breathe deeply which makes you relax, and will come in useful when you face the physical demands of labor, birth, and motherhood. The advantages of yoga aren't only for your physical happiness; taking a prenatal yoga class is an elevated way to meet other pregnant women and thereby to become part of a community. Being in a supportive and positive atmosphere with others like you can award you a regular emotional lift and keep you motivated to continue exercising. Get fit and reduce the body pain due to pregnancy by attending Yoga Lesson Malaysia class.
Baby Academy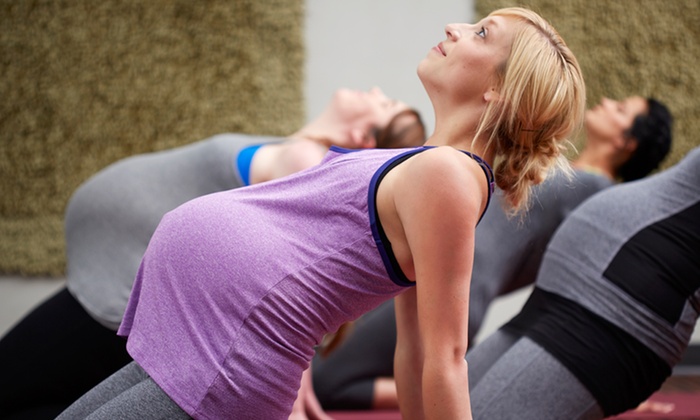 Prenatal yoga is a multifaceted approach to exercise that encourages stretching, mental centering and focused breathing. Research suggests that prenatal yoga is safe and can have many benefits for pregnant women and their babies. Prenatal yoga can improve sleep, reduce stress and anxiety and also increase the strength, flexibility and endurance of muscles needed for childbirth which is needed during the labour. Ease the lower back pain, nausea, carpal tunnel syndrome symptoms, headaches and shortness of breath by doing yoga.
Prenatal yoga can also help you meet and bond with other pregnant women and prepare for the stress of being a new parent. Make sure you check Baby Academy to get to know more about classes that they offer.
Surya Yoga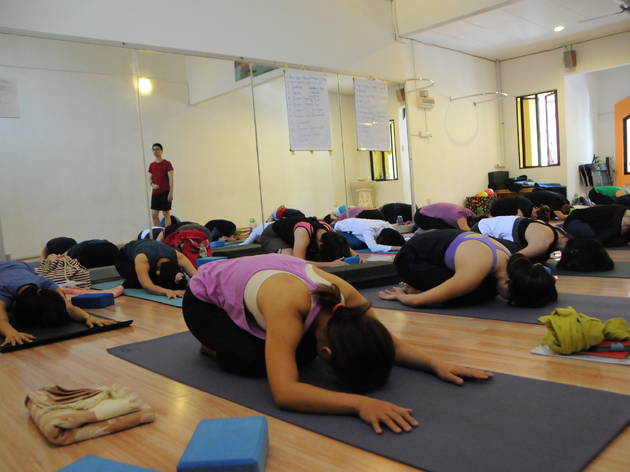 Surya Yoga offers the most comprehensive resource guide to prenatal and postnatal yoga classes in Klang Valley. Pregnancy is a time of adjustments in the body, mind and spirit. Prenatal yoga is a multifaceted approach to exercise that encourages stretching, mental centering and focused breathing.
Expectant mothers learn breathing exercises to calm the mind and soothe the nervous system. The prenatal yoga class offers stretching and strengthening postures that help release and tone the pelvic floor, allowing for an easier birth and enhanced post-natal healing. Through visualizations and meditation, prenatal yoga helps you to build a harmonious bridge of contact with your baby during pregnancy and beyond.
It prepares your journey toward motherhood whilst discover the physical and mental benefits of yoga during pregnancy. This prenatal yoga class is designed to be a very special to look forward to each week, and a way to nurture yourself during this unique time in your life. Read more information about Surya Yoga at their website.
BKS Iyengar Yogashala

The Iyengar Yoga method is unique in using a variety of props so that both mother and baby obtain the maximum benefit withtout any strain. Specific postures are taught throughout the different phases of pregnancy to relieve physical discomforts and elevate moods. A great yoga class for expectant mothers between 14 t0 28 weeks pregnancy. Relax and get calm by attending this class equipped with a professional yoga instructor. Read information about BKS Iyengar Yoga here.
MAYI (Malaysian Association Yoga Instructors)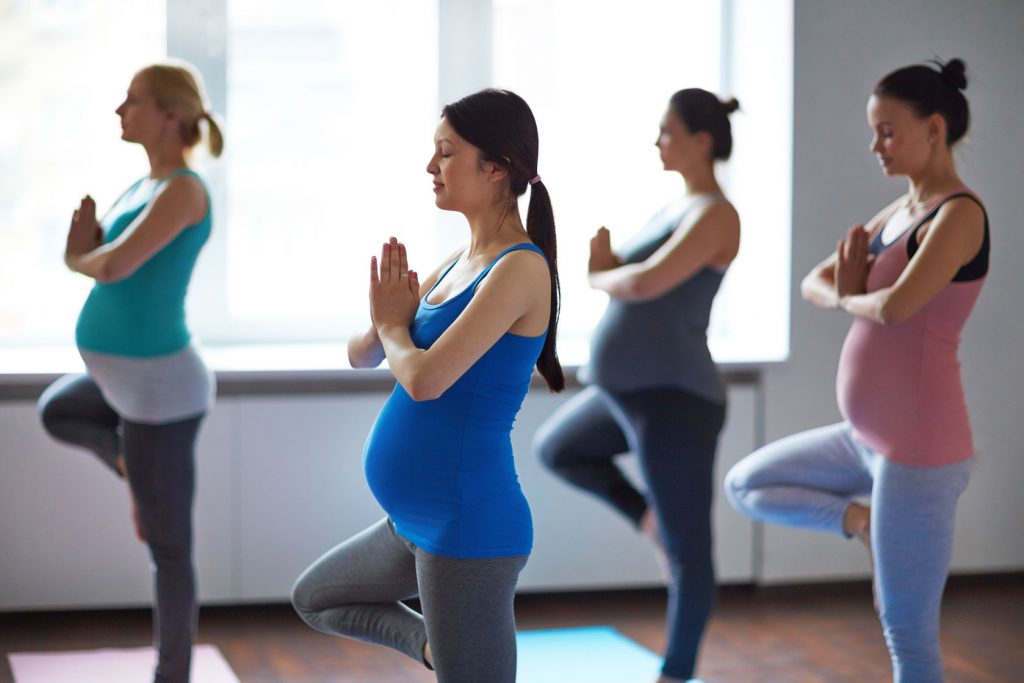 Make the experience of pregnancy as beautiful as the relationship between a mother and baby is. Learn the highly effective skills to help moms-to-be focus on safe childbirth, relax, become stronger and have a great bonding with their unborn child. Learn to coach them all the way while nurturing the baby in the womb. You will be prepared with all range of yoga practices such as yoga asana for pregnancy, pranayama which is the breathing techniques that you can practice during pregnancy and many more.
Not only yoga, you will be exposed to nutritional facts for a healthy pregnancy trimester and also anatomy and physiology of pregnant body for a better understanding. Click here to know more about class offers at MAYI.
TreYoga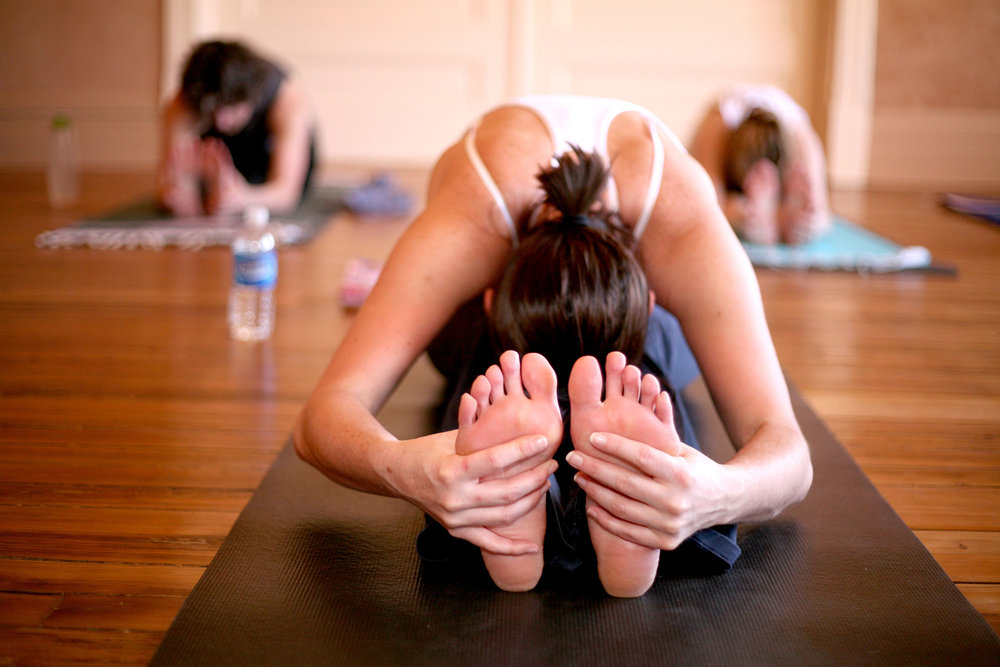 By paying close attention to anatomical details and the alignment of each posture, Iyengar Yoga is the practice of precision. TreYoga is a fresh, spacious, fully equipped yoga studio that offers students an encouraging and safe environment to learn and practice yoga. Not just guided by the partner-teachers, but also to be inspired through knowledgeable, experienced and committed teachers of this tradition worldwide, who will grace their studio from time to time. They are open for Iyengar Yoga practice.

There is plenty of verbal instruction and poses are held for long periods and often modified with props such as belts, blocks, bolsters and blankets. This method is designed to systematically cultivate strength, flexibility, stability, and awareness, and can be therapeutic for specific conditions.  Click here to know more about TreYoga.
Oscillation Yoga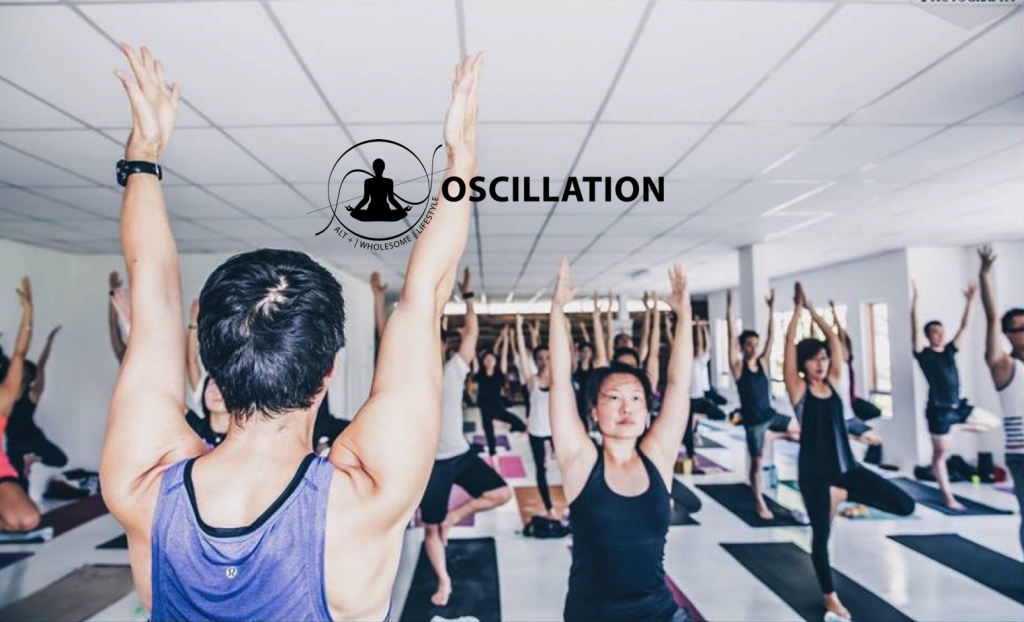 Today yoga classes are not just for the super-fit, super-flexible and super health junkies. Anyone can find a class that suits their needs including pregnant mothers. Parent and child classes evolve out of pre- and postnatal offerings, and evoke more play, creativity, and spontaneity in kids and teenage yoga sessions so that yoga time can be family time.
Practicing yoga as a family has been shown to reduce stress, reduce anxiety, and lead to healthier lives because of it. It takes just a little planning to create the opportunity for your family to come together and practice the techniques of relaxation, flexibility, coordination, and strength that yoga encompasses. Click here to know more about Oscillation Yoga Class.
72 Yoga Styles Studio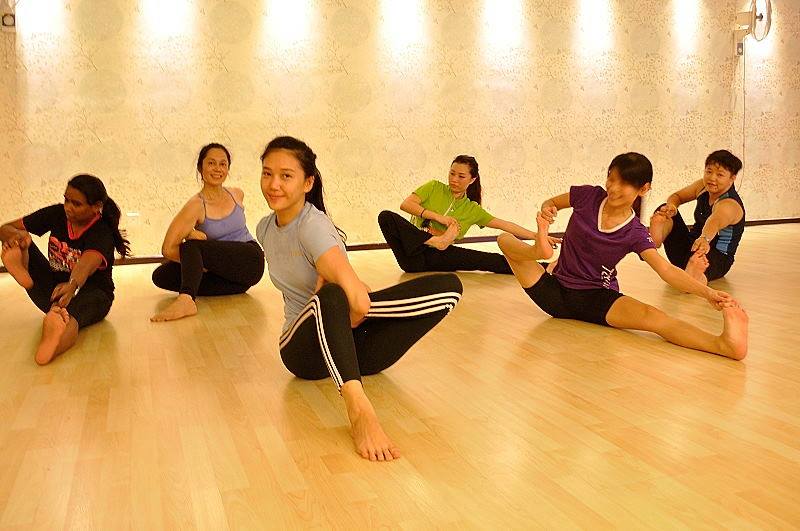 72 Yoga Styles Studio was established in October 2006. Their main aim in imparting their exercise knowledge is to pass on a health-conscious mindset for everyone to achieve good health and happiness. At 72 Yoga Styles Studio, you can learn about the 4 basic principles for a healthy body, mind and soul which are exercise, diet, habits, and positive thinking. Be prepared for mentally and physically by attending a yoga class. Yoga is known for its capability to reduce stress and helps you in breathing calmly. 72 Yoga Style Studio is a great place as any profits earned will be directed to the charity or to the promotion of health.