Top 10 Malls In KL With Beautiful Festive Decor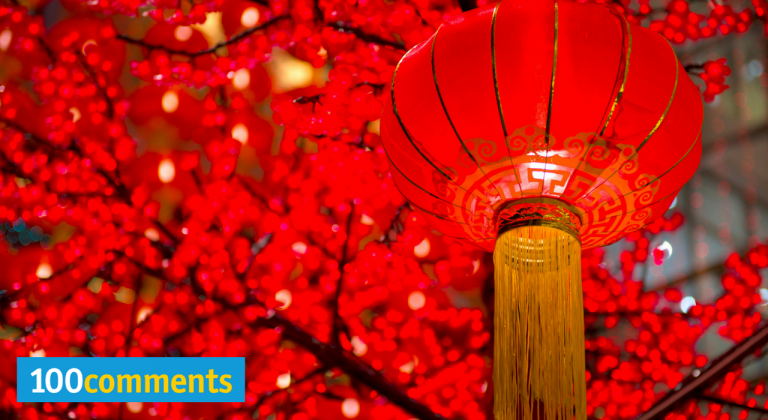 The holiday season is all about extravaganza decoration. It is a time for everyone to step up the game and throw the most creative yet colourful decoration and design. As Chinese New Year is approaching, malls all over the Klang Valley are filled with amazing festive decoration with CNY-themed activities! They have a lot of things to offer such as exciting activities, beautiful decorations and not to forget cultural performances as in lion dance. So bring over your family to these Top 10 Mall in KL with Beautiful Festive Decor.
1 Utama Shopping Centre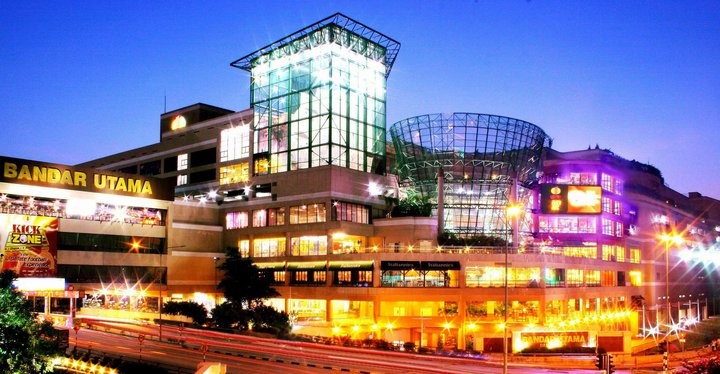 Head over to 1 Utama Shopping Centre and experience the bloom theme! Pik hues with festive decoration take over the Oval and Center Court with retailers setting up pop-up kiosks to offer their wares for Chinese New Year. The festive mood comes alive with various activities and performances such as Lion Dance performance, drums, GuZheng and Chinese Orchestra. Celebrate Chinese New Year by taking pictures and join activities happening at 1 Utama Shopping Centre.
Facebook: 1 Utama Shopping Centre
Atria Shopping Gallery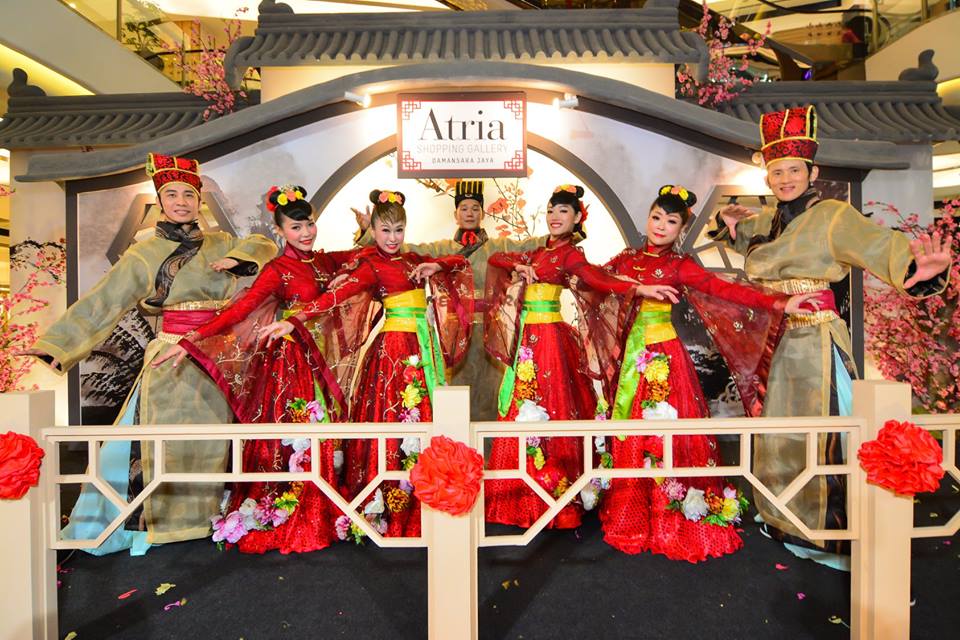 February is all about fun activity at Atria Shopping Gallery. They have a lineup of exciting performances such as Chinese New Year Folk Dance, Spectacular Acrobatic Show, Acrobatic Lion Dance, LED Lion Dance, God of Prosperity appearance and the best part is Chinese New Year Bazaar! Expect it to be full with crowds streaming looking for goods for this CNY. Bring over your kids as there are children workshops, calligraphy contest and kids lion dance competition.
Facebook: Atria Shopping Gallery
Avenue K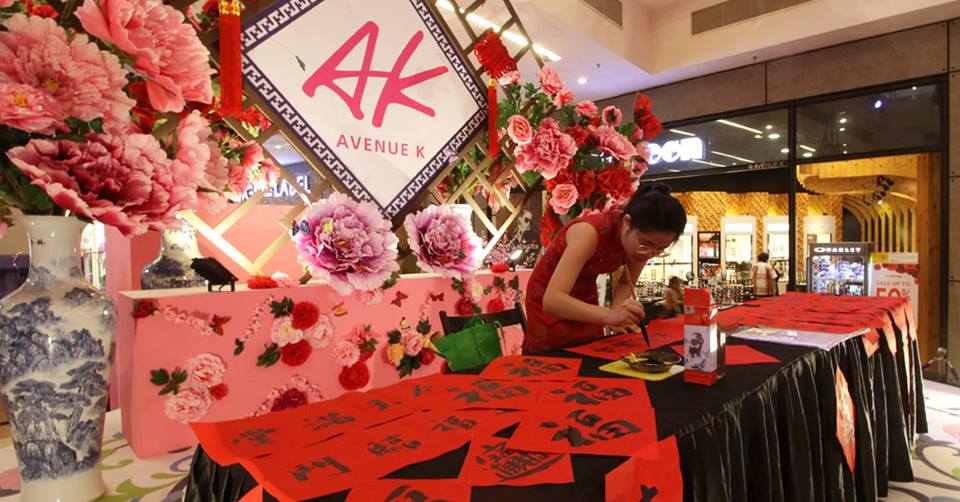 The festive theme for this year is Bloom of Grandeur. It is happening from Jan until end of February. be sure to check out all the activities they offer including CNY Medley by Colour of Voices, fusion instrumental musical, Chinese calligraphy, dragon beard candy, paper art cutting, children workshop, rolling in the wealth ceremony, money showering and the most anticipating performance every year is lion dance! A great day out with your family while searching for CNY hampers or clothes.
Facebook: Avenue K
Bangsar Shopping Centre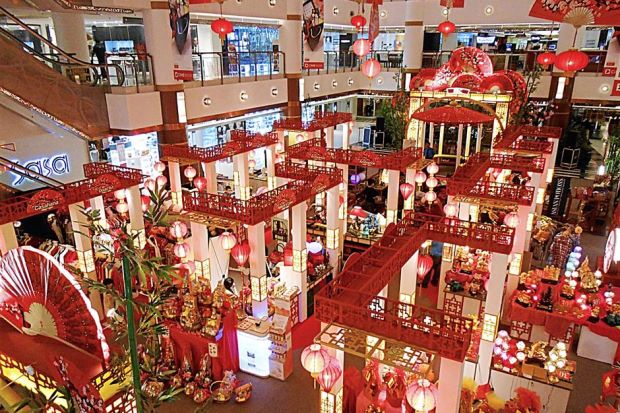 This year, Bangsar Shopping Centre is throwing a CNY festive bazaar. Get all your CNY accessories at BSC's festive bazaar at an affordable price. Do not forget to catch performances including eight majestic drums, diabolo, acrobatic performance, lion dance, dragon beard candy demo and appearance by the God of Prosperity and more. For those who stay near Bangsar area, be sure to go and experience the festive season. CNY is all about gathering and enjoying the moment.
Facebook: Bangsar Shopping Centre
eCurve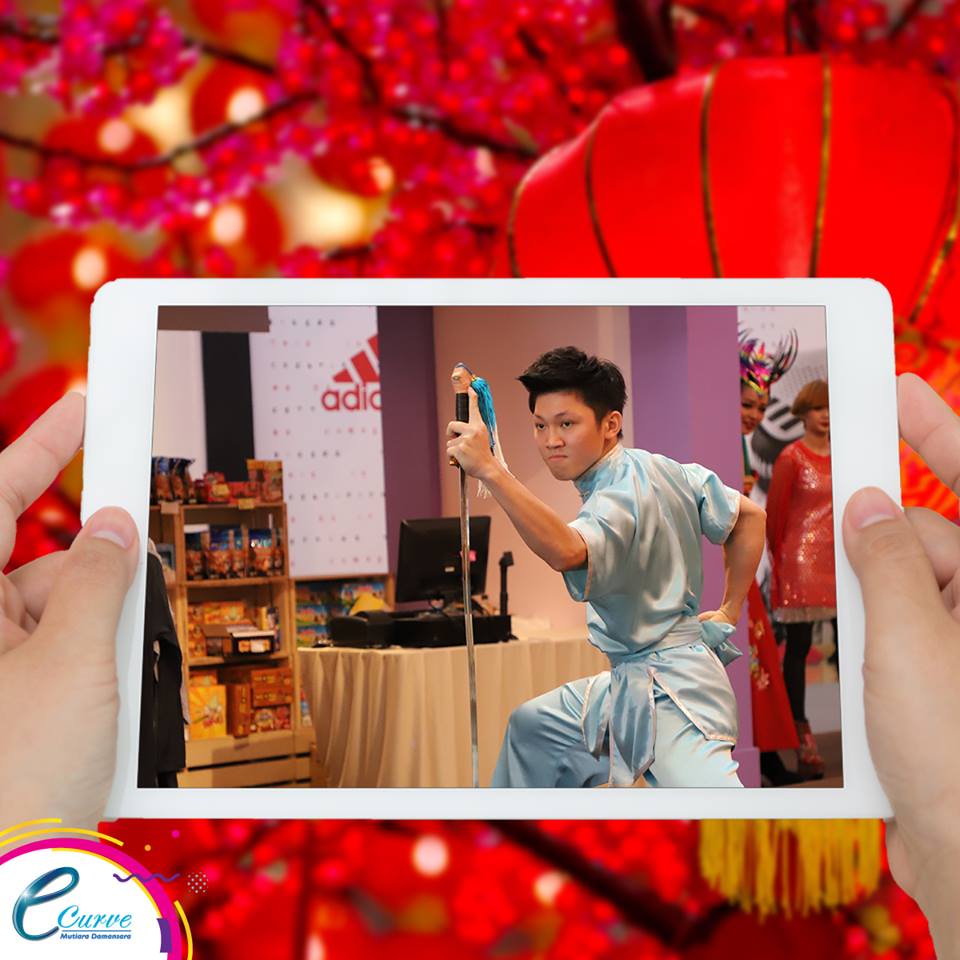 Located next to The Curve, eCurve is known for its Street Food. They are hosting a Sizzling CNY Variety Show every weekend at 3pm and 6pm respectively. Why don't you come over and experience how they do the show at the mall.? Be entertained by street performances such as wushu, taichi, acrobatics and the God of Prosperity along with Acrobatic Lion Dance. Not only that, you can witness the beautiful decorations in 'lucky' colour – red. It is not too late to experience it and share it with your friends.
Facebook: eCurve
IOI City Mall Putrajaya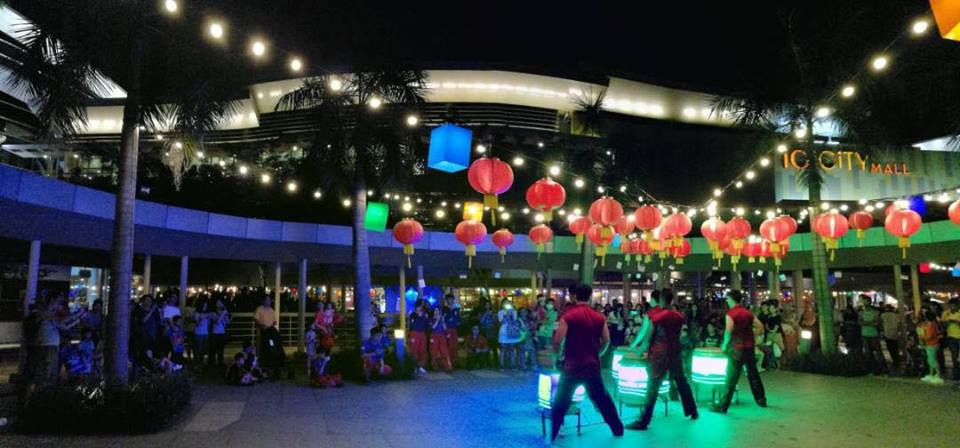 IOI City Mall has endless activities happening throughout this month. Starting with activities and cultural performances to feast your eyes on this Chinese New Year, be sure to catch all amazing performances such as Acrobatic Lion Dance, Dragon Dance, Diabolo, 24 Season Drum, 5 Emperor Drum, Face Mask Changing, 8 Majestic Drum, LED Drum, LED Dragon and Yee Sang Making Demo top it all. IOI Mall really puts all efforts in making Chinese New Year celebration colourful and entertaining.
Facebook: IOI City Mall Putrajaya
Mid Valley Megamall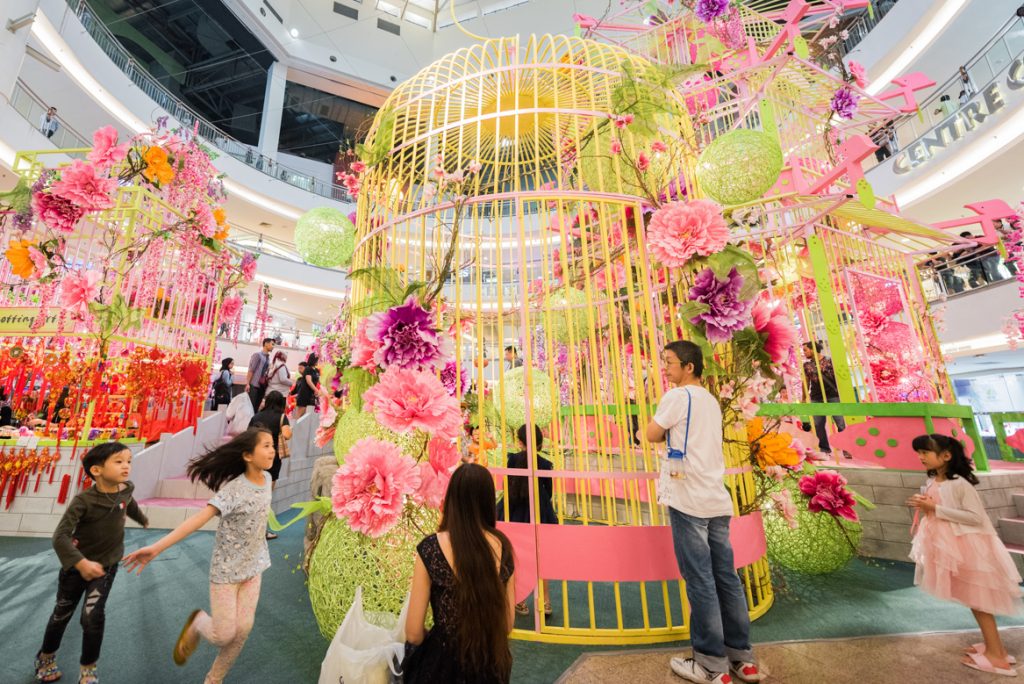 If you happen to be at Mid Valley Megamall, find a garden of blossoms as the mall is transformed into a floral sanctuary with thousands of pretty flowers and lattice wooden frames. Pop-up kiosks also can be found here offering all sorts of CNY goodies including apparel, festive delicacies and decorative items. Don't miss the Lion Dance and cultural performance including the Oriental Odyssey and Oriental Chamber Orchestra. You can join Chinese Calligraphy workshops and many more with your kids too!
Website: Mid Valley Megamall
Paradigm Mall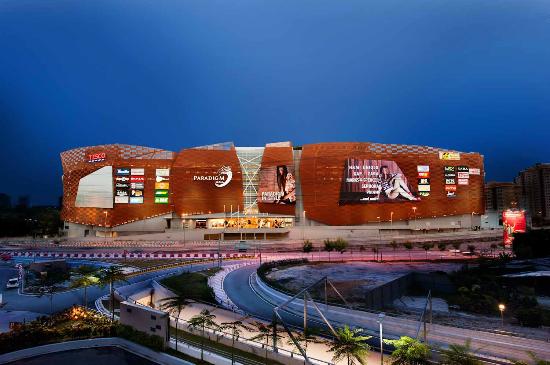 Lunar New Year at Paradigm Mall promises plenty of exciting activities for the whole family. The long list of activities includes Chinese New Year bazaars, virtual games, 8-Prosperity Drum Show, Wuzu Drums, Lion Dance, Stilt Walker, God of Prosperity, Fai Lok Juggler, Ventriloquist Puppet Show, Feng Shui Talk, Rainbow Calligraphy Demo & Giveaway, Glitter Painting & Giveaway, Lantern Making Workshop, Chinese Fusion Dance and many exciting activities. Paradigm Mall shows how Lunar New Year should be celebrated – with full of joy and happiness.
Facebook: Paradigm Mall
Pavilion KL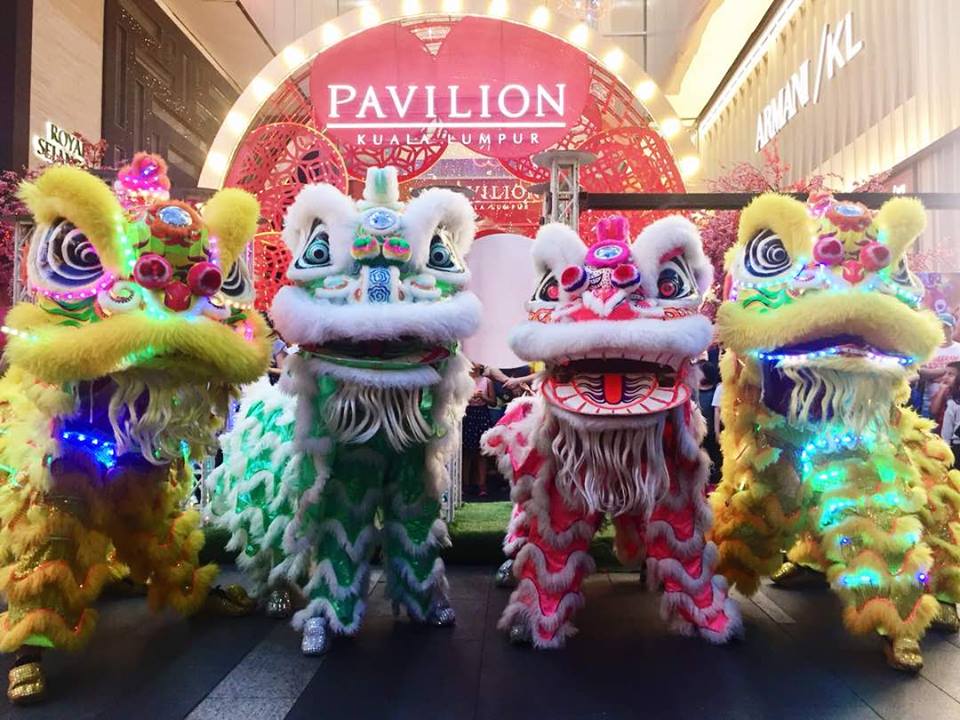 Pavilion KL is one of the malls that never fail to put beautiful decoration for every festive season. The entrance to the mall is already becoming attraction spot for all visitors and now the mall is transformed into a 'Dream Garden of Prosperity' with colourful gardens and 8,888 prosperity Petals hanging from the ceiling. Number 8 is indicated as a lucky number in Chinese culture. Enjoy various kinds of performances from LED Lion Dance to Children Lion Dance, Magician God of Prosperity and dance performances. Their decorations never fail to impress every visitor who comes to Pavilion KL.
Facebook: Pavilion KL
Setia City Mall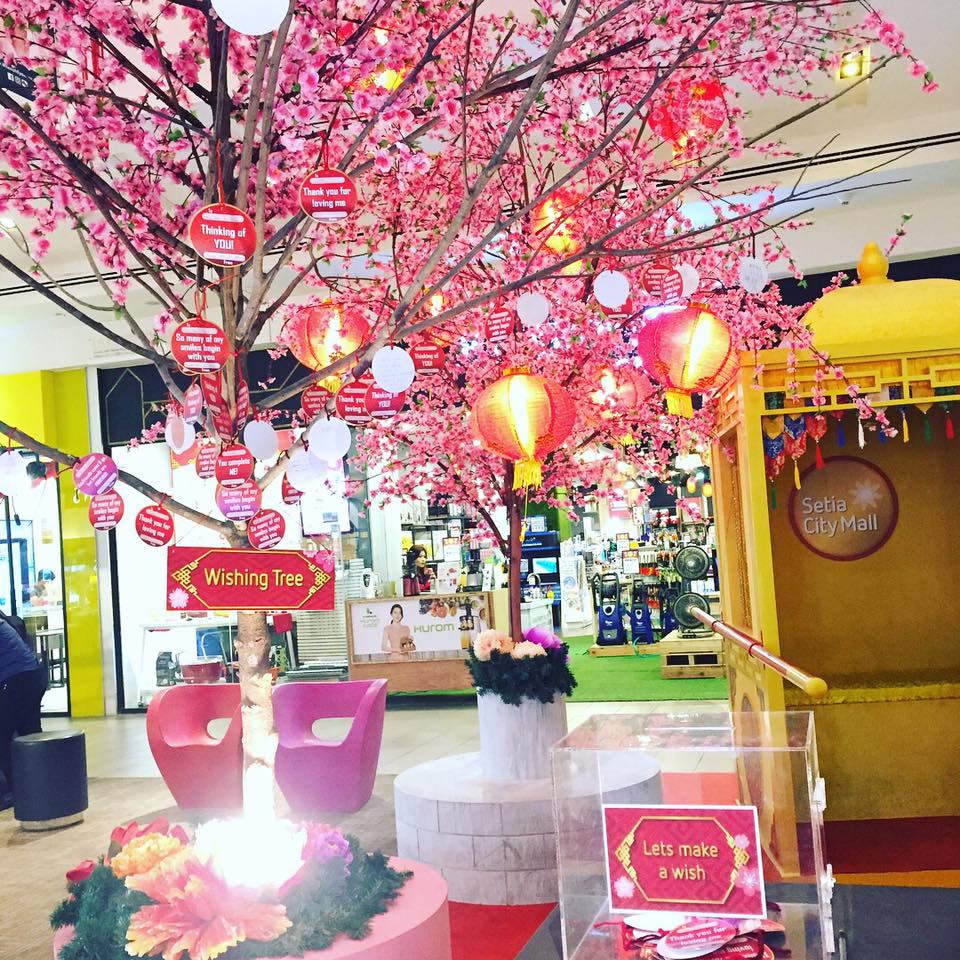 Inspired by the Imperial Dynasty, get in the mood for Chinese New Year with the variety of wares available at the bazaar including hampers, clothing, tidbits and more. Get a chance to dress up as an Emperor or Empress and get your photo taken at the costume & photo booth stand. DOn't miss the special performances including Lion Dance, God of Prosperity appearance, 8 Majestic Drum, 6 Percussion Drum, 5 Emperor Drum and Chinese Instrumental.
Facebook: Setia City Mall