The Most Popular Food Catering Services in KL & Selangor
Anyone who's ever had to organize a party before will know that one of the most important aspects is the food. You can have the swankiest venue and the glitziest decorations, but if your food is not up to snuff, don't expect your guests to come back!
Fortunately, help is at hand. Here at feedmyguest.com, we've gathered up information on over two hundred catering companies across KL and the Klang Valley area alone. With this simple, easy-to-use website, you can access some of the very best buffet catering services in the nation.
And that's not all! You can also filter your search to find the perfect company to fit your needs; whether you're setting up a high class high tea, a budget friendly family get-together, or even an exotic and extravagant wedding reception, you'll find all these and more waiting for you at feedmyguest.com.
When it comes to buffet catering services, feedmyguest.com has you covered. No matter your event or personal requirements, we have plenty of experienced and highly reputable buffet caterers ready and waiting to serve up food that's sure to wow your guests and keep them coming back for more!
Listed below are just a handful of the amazing buffet caterers that you can find here at feedmyguest.com: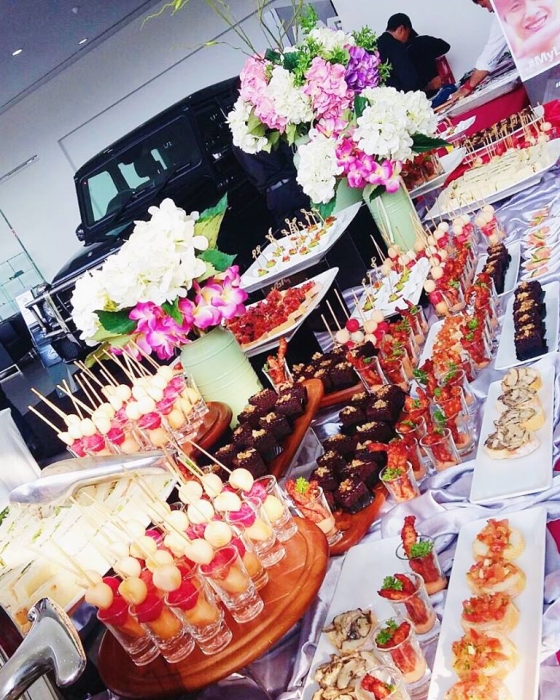 Have a craving for Thai? Look no further! Named after the popular Thai transport, Tuk Tuk Catering offers a full service menu that includes a variety of sumptuous dishes from the East and West. Whether it's a small baby bash or a massive wedding party, Tuk Tuk Catering adds a dash of delicious elegance to any event.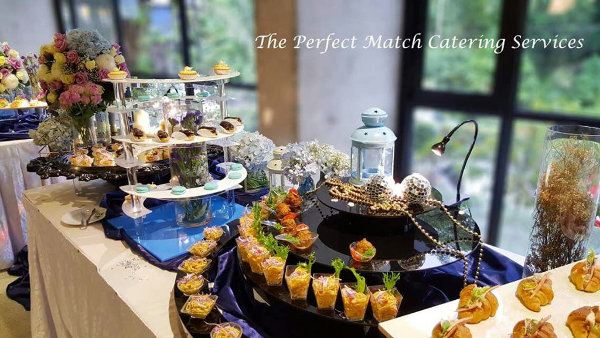 Want to make the perfect impression at your big party? The Perfect Match Catering Services are the ones for you! Committed to providing high class and beautifully presented food, they're sure to create a dining experience your guests won't forget in a hurry.
When you need to feed a lot of people at once, who you gonna call? My Kitchen Buffet Services, of course! With at least five different buffet menus to choose from and a full list of extra services and facilities to rent, you'll have everything you need to set up your party.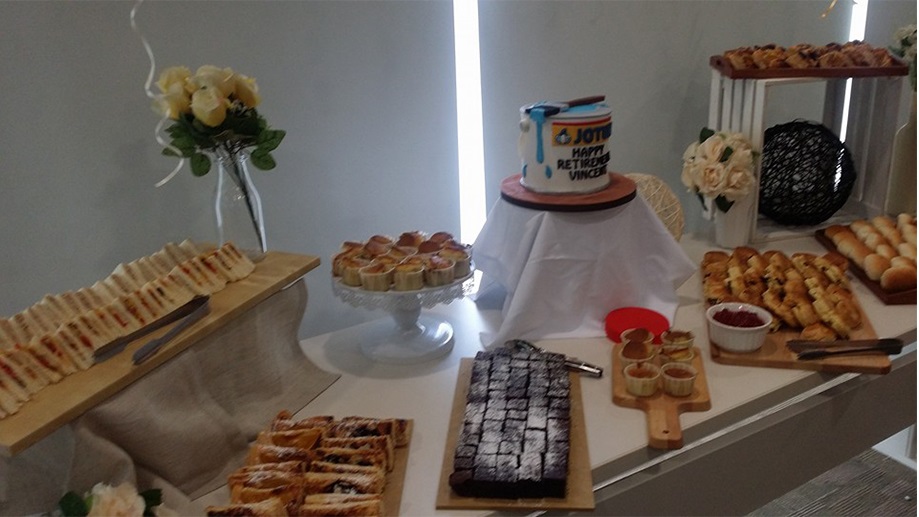 Specializing in cakes and pastries of all kinds, Niza Creations offers up a stunning variety of baked goods to liven up any party. Their mouth wateringly delicious muffins, cupcakes, and croissants will keep your guests coming back for "just one more"! In addition, Niza Creations is always willing to go the extra mile to accommodate your requests – whether you're organizing a superhero themed kids party or an elegant high tea, you know that you'll be in good hands.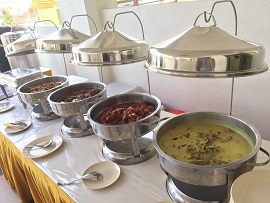 Offering catering services to private individuals, corporations, and government agencies alike, Shilaz Restaurant and Catering seeks to serve traditional Malay food that is tasty, balanced and good value. The perfect choice for those on a tight budget, Shilaz aims to provide clients with peace of mind with competitive prices and professional service along with package deals from as low as RM9 per person.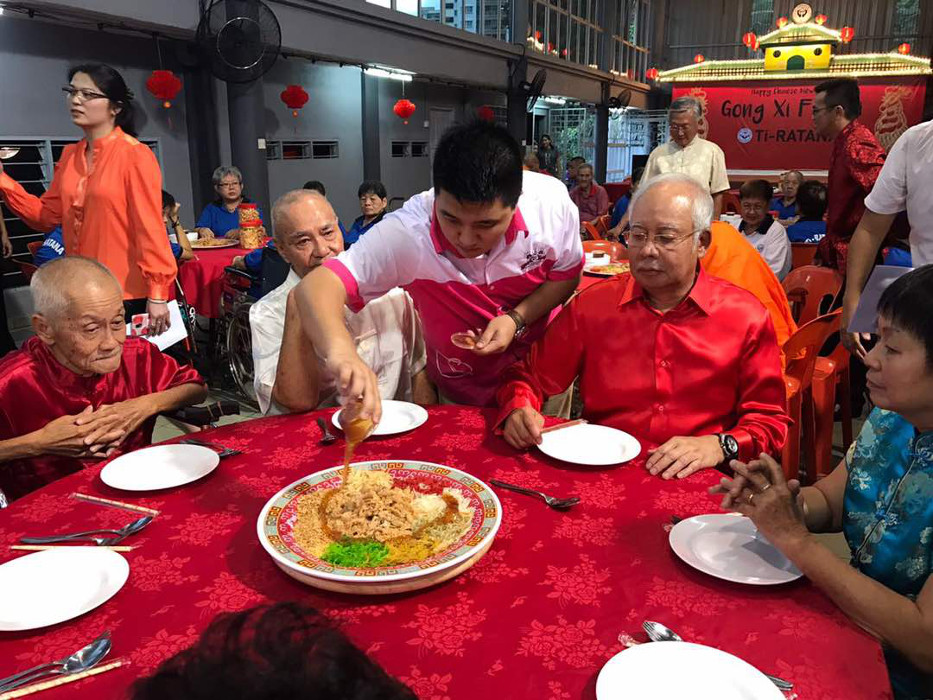 If you're searching for a buffet caterer that specializes in Chinese cuisine, you can't go wrong with Mix Mix Catering! With over a hundred separate dishes to choose from, you'll certainly be spoiled for choice. Mix Mix Catering also provides you with everything you need for your event, including canopies, tables, chairs and so on. They can even set up a karaoke system and professional photographer to capture your most memorable moments!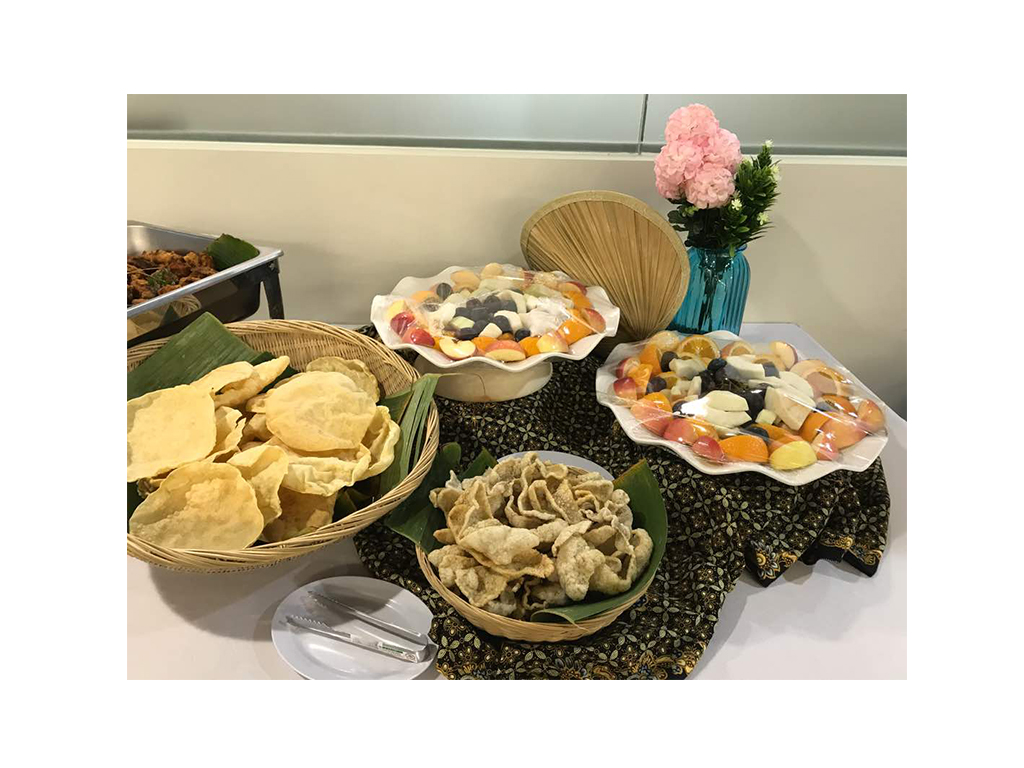 With over four years of experience in the catering business, Delicates by Lauk Catering has provided buffets for countless corporate events, wedding receptions, and private parties. This high class company promises to bring satisfaction by offering their customers delicious food, exquisite decor, and detailed services. Delicate's experienced team are dedicated to working with their customers in order to create a unique and stress-free event for each and every one of your guests.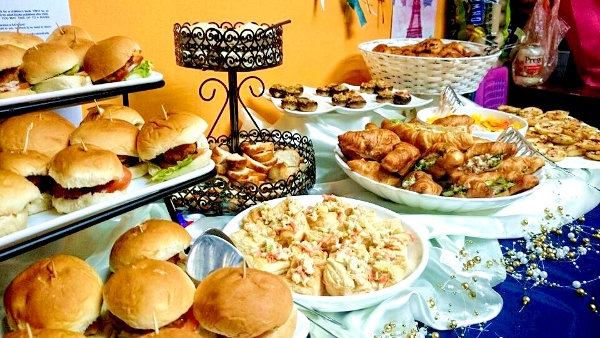 Planning a party? Get in touch with Tasty Touch! With over six years of experience in the catering industry, these exclusive Klang Valley based caterers provide a diverse assortment of tasty finger foods and fusion dishes for you to choose from. Whether you're looking for Western Hors D'oeuvres, Japanese Sushi, or delicious Fusion foods, they've got you covered. Tasty Touch works tirelessly to ensure that their food matches the event and customer choice, and you can rest easy knowing that their efficient and reliable staff are taking care of your party's buffet catering.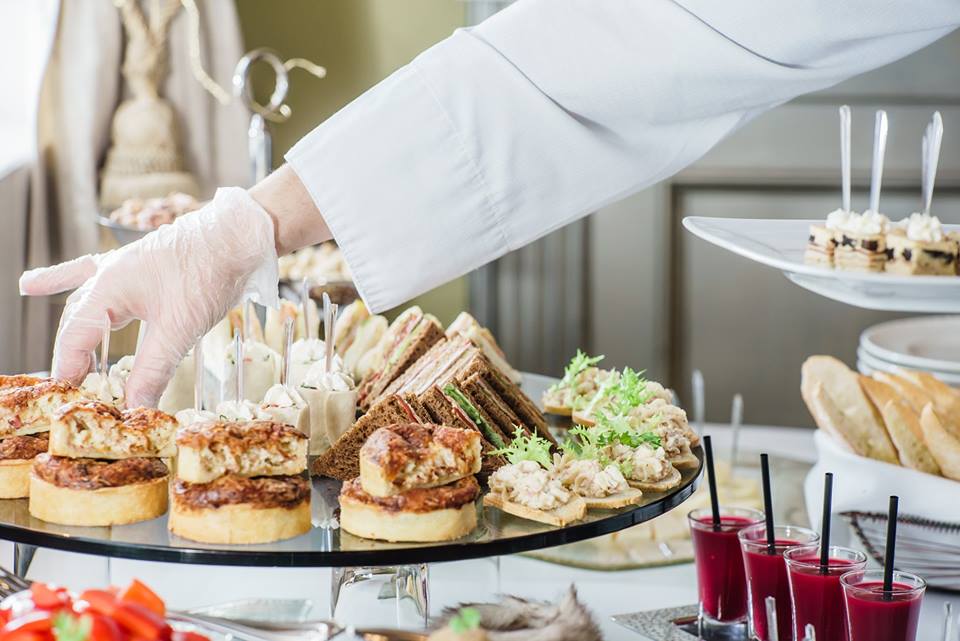 When it comes to buffet catering services, the House of Taste is the only caterer qualified for serving food on land and air. Besides being a central kitchen to our Pretz n Beanz Cafe and Pretz n' Beanz Cafeteria, The House of Taste is also a food manufacturer and caterer, serving B2B to corporations, convention centres, hotels and even airlines! With an in-house product range of ready-to-eat meals, catering, HOT Mealbox, pastry and baked goods, they provide food that is 100% safe and high quality.
Providing food catering services for birthday parties, open houses, office parties, meetings, and more at affordable prices, Chefonthego's chef has more than a decade of experience working as a Head Chef in restaurants specialized in Western food. While they specialize in Halal Western dishes, these lunch box and buffet meal caterers have plenty of options for you to choose from. With over 50 menus available, they can ensure that even the pickiest eater will leave your events feeling full and satisfied.
——————————
As a Muslim majority country, it should come as no surprise to find that there are plenty of halal caterers out there for you to choose from. Like it or not, the majority of Malaysians must adhere to the strict Halal rules which clearly state what is and is not acceptable for Muslims to eat. Whether you're organizing a small private party or a massive corporate event, it's important to consider the needs of your guests.
To help you out, we at FeedMyGuest.com have gathered together a list of the best Halal caterers in Malaysia to fulfill any and all of your catering needs: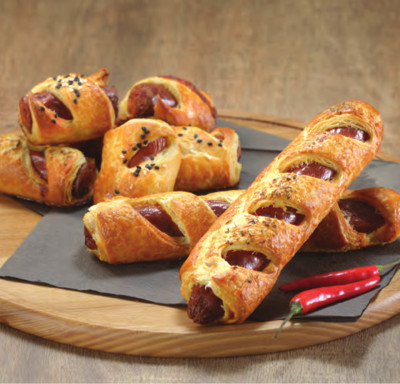 Specializing in delicious, freshly baked pasties, Nilai Masyhur brings a touch of elegance to any party. With plenty of both sweet and savory delights on their menu, this halal catering company can provide catering for office meetings, birthday parties, cocktail launches, seminars and any other special occasion. Whether your guests are hungry or just a little peckish, Nilai Masyhur's delicious goodies are bound to have them coming back for a second helping!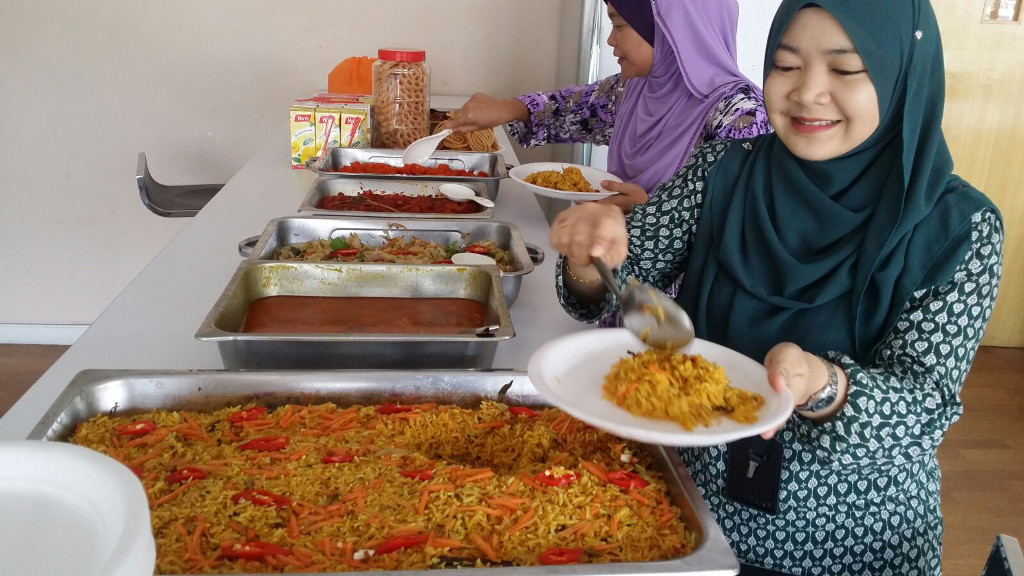 "Give a man a fish and you feed him for a day but teach a man to fish and you feed him for life."
This is the guiding philosophy behind Masala Wheels. Malaysia's first social enterprise food truck, Masala Wheels aims to provide healthy and tasty food to their customers for prices as low as RM5 per person.
Set up by a group of passionate young professionals, Masala Wheels' bright orange food truck can often be seen near KLCC, though they also have a cafe in Petaling Jaya. The company uses its profits to prepare and distribute free food for the homeless as well as giving them an opportunity to become entrepreneurs themselves.
For a halal caterer that's good on the heart as well as the wallet, contact Masala Wheels today and have a taste of their many lovingly prepared meal packs.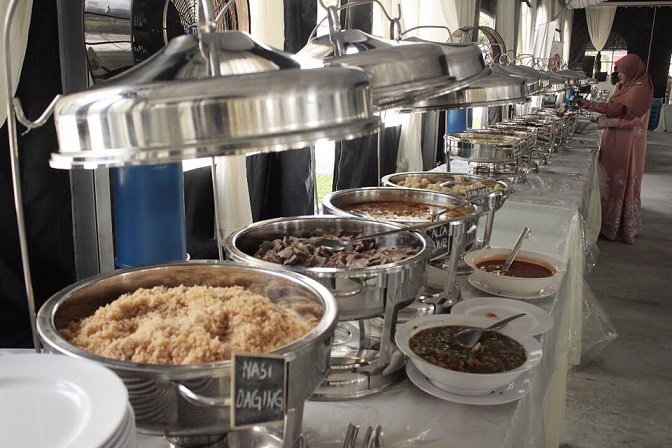 Based in Kampung Tengah Puchong, Nurul Izzah Catering is strategically located close to One City, Putra Heights, and USJ Subang Jaya. This family company provides exclusive halal catering services to individuals, weddings, government organizations, and corporations alike.
What sets Nurul Izzah apart from the crowd is their keen eye for quality and a dedication to perfection when it comes to food preparation, customer service, event planning, and logistics. With more than 13 years of experience in the field, Nurul Izzah Catering prides themselves on ensuring that each and every event they handle goes off as perfectly as possible.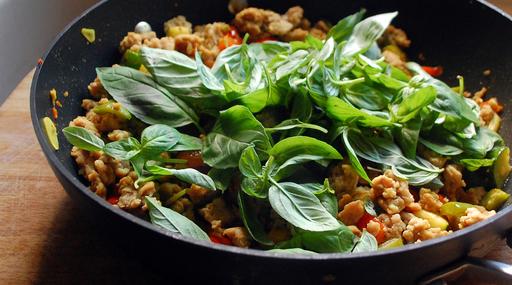 Have a craving for good halal food but don't have time to cook? Check out Cooked Global today! With delicious food made to order, Cooked Global provides a wide range of dishes to choose from.
Cooked Global's experienced team offers up a wide variety of tasty and balanced meals – you can find anything from Japanese Katsu Curry and Grilled Atlantic Salmon all the way up to traditional Malaysian dishes such as Ayam Percik. Best of all, delivery is FREE, with no minimum orders to those living in KL.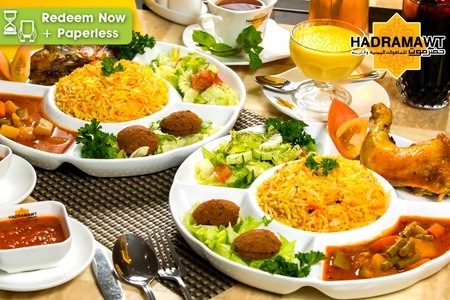 In the mood for something a little more exotic?
Hadramawt Restaurant and Catering can provide a fully catered Arabic feast adjusted according to your needs. With years of experience in catering events, they can hold anything from informal family gatherings to large corporate events.
You can even rent out their restaurant if you need a place for your party. The airy and beautifully designed building can hold up to 200 people at a time, ensuring that there's plenty of space for you and your guests. No matter what the event, Hadramawt is there to provide you with the perfect food and perfect ambiance to ensure that your event is a success.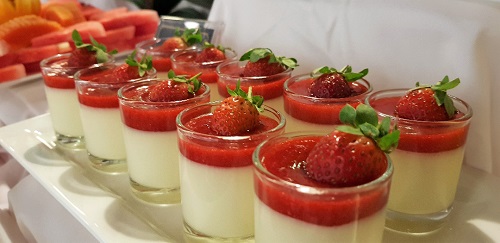 Serving up an extensive range of innovative halal fusion and western cuisines, Bon Appetit Restaurants use only the finest ingredients to ensure that every bite is a delight. Whether you're planning a business lunch, private party, romantic dinner, or even a friendly get together, Bon Appetit's masterful staff are sure to surpass your every expectation with their first class culinary offerings, expert service, and charming ambiance.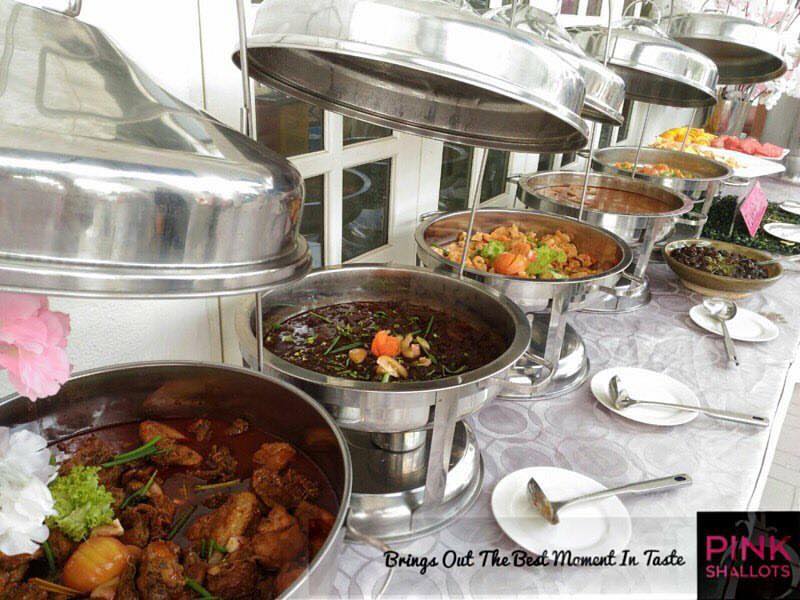 Aiming to bring out the best moments in taste, Pink Shallots is a full-service event planning organization that strives to turn otherwise ordinary events into affairs that are filled with elegance and creativity. They have a vast array of unique dishes which can be customised in order to suit any event.
Whether the event is corporate or social, Pink Shallots' expert team of professionals strives to incorporate various themes, design layouts, event formats and décor with the ultimate goal of making your design-specific event as elegant, unique and memorably exquisite as possible.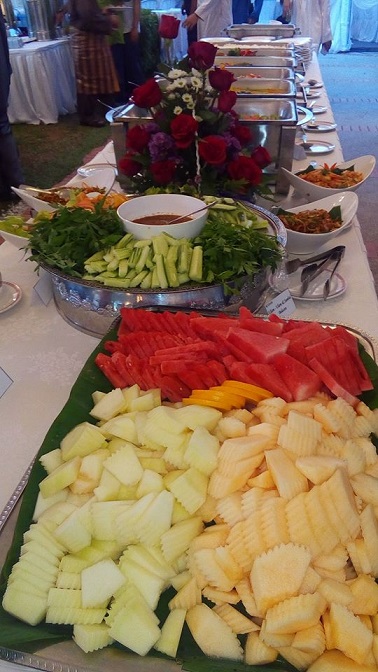 Backed by a team of skillful chefs & experienced professionals, Eden Catering offers the best in Malaysian, Western and Oriental cuisines. Having been in the business since 1981, Eden Catering has plenty of experience when it comes to providing customers with top quality food & services.
They are committed to ensuring that each and every event goes off smoothly, with a focus on maintaining the highest standards in food preparation, hygiene and cleanliness. With a variety of different function themes and setups available, they can provide perfect service for any occasion – whether it's a small lunch party or a massive wedding function, Eden Catering has got you covered.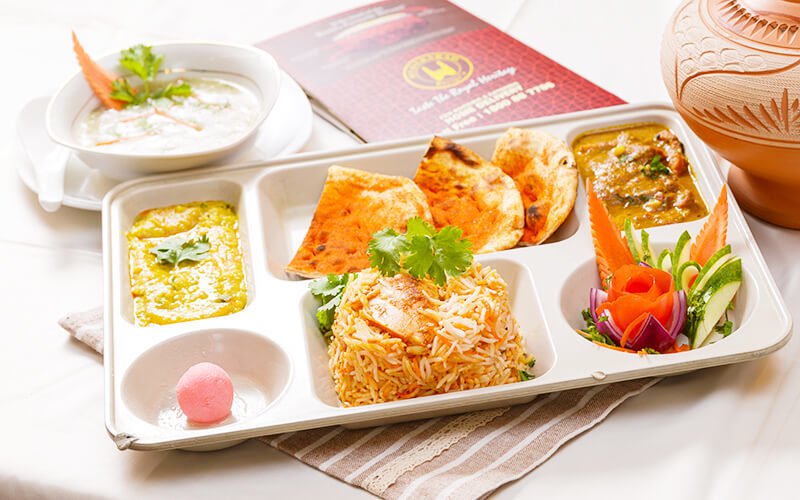 Have a craving for an authentic Indian meal?
Hyderabad Recipes has you covered. The expert chefs in high class restaurant use only the finest halal ingredients in order to serve authentic indian food such as briyani, kebabs, indian breads, and sweets.
Once you arrive, be sure to try out a few of their signature meals, including the Hyderabad Seekh Kabab and their famous SPL Biryani. Taking a single bite from these delicious dishes is sure to leave you calling for more!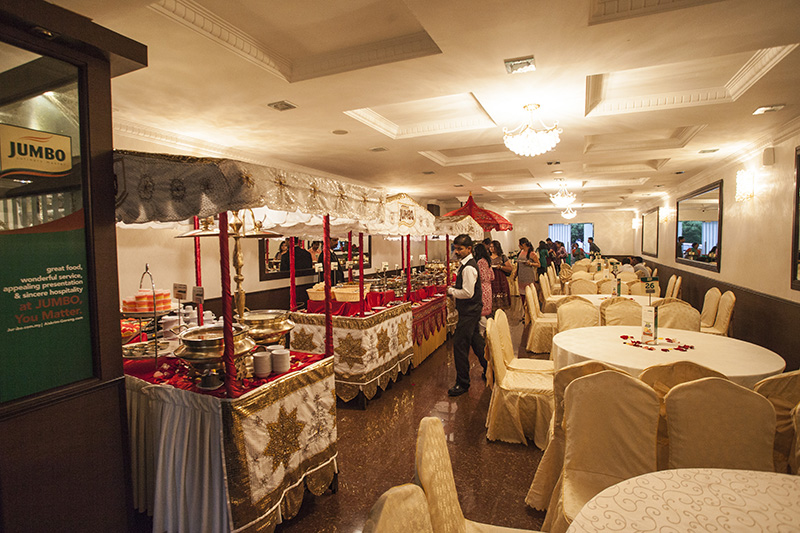 Jumbo Restaurant and Caterings have come far since their humble beginnings back in June 2005. With over a decade of experience and a serving capacity of up to 12, 000 people, Jumbo's masterful team knows how to deliver the big bites. Specializing in halal Indian cuisine, this trendsetting company is dedicated to providing some of the best selection, quality, and service in the industry.