Newly Improved Frisomum Gold® With DualCare+ For Expectant Mums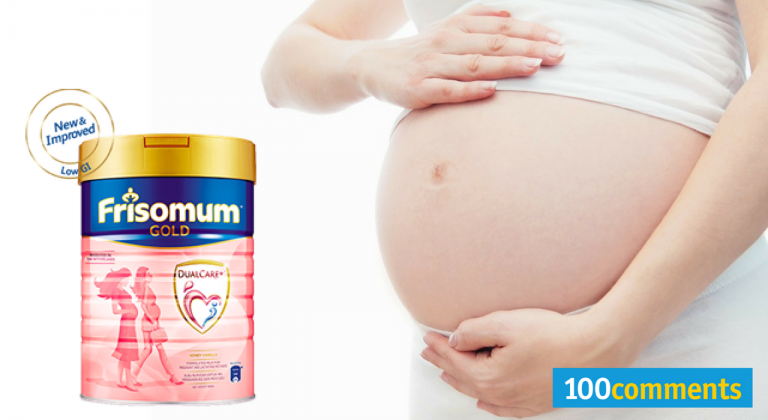 It is especially important for expectant mothers to have a healthy well-balanced diet. Your body goes through numerous physical and hormonal changes during pregnancy. Thus, it is important to eat a healthful, balanced diet to help ensure you stay healthy throughout your pregnancy. Aside from healthy meals, it is suggested to take an additional supplement that is rich in nutrient such as milk.
Friso Gold® recently introduced newly improved Frisomum Gold®, a 100% maternal milk from Holland with DualCare+TM to better support both expectant mothers and their little ones' nutritional needs. Being as one of the fastest growing formulated milk powder brands in Asia in the last three years,  the brand believes science has to work in harmony with nature to provide our consumers quality natural nutrition. This applied at every step in their work from farmers' advanced milking and monitoring technology to the application of innovative processing methods to unlock natural nutrients in milk.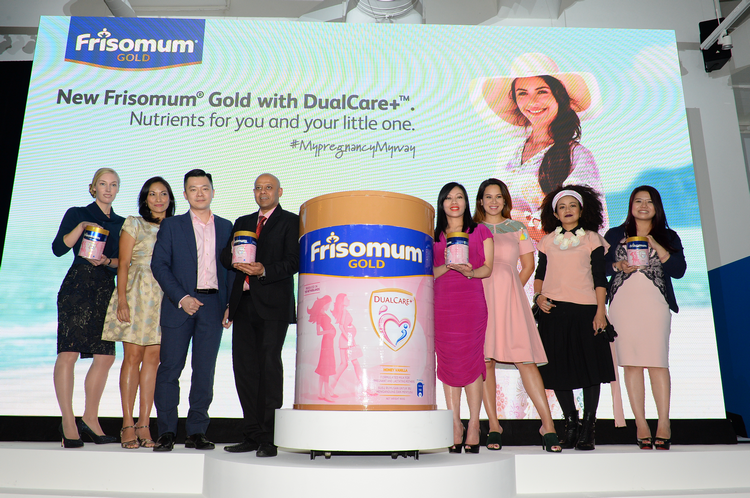 Mr. Tarang Gupta, Managing Director of Dutch Lady Milk Industries Berhad (Dutch Lady Malaysia) said that they are proud to introduce their latest innovation in maternal milk. "With quality natural nutrition for both mother and child from Frisomum Gold® DualCare+TM, expectant mothers can have peace of mind during her pregnancy," said Gupta.
DualCare+TM provides proper nourishment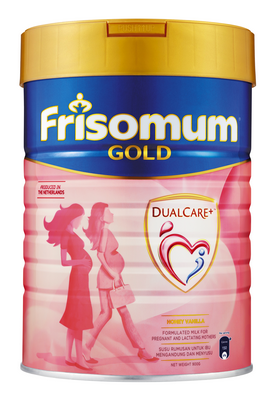 This newly improved Frisomum Gold® provides expectant mother with nutrients to keep her comfortable during her pregnancy. The nutrition ensures she remains energetic while supporting her digestive health and memory. The newly improved formula is also clinically tested to be low in Glycemic Index (GI), which helps pregnant mothers maintain a healthy weight.
Talking about nutrients contained in Frisomum Gold® that help expectant mother to feel comfortable during the pregnancy, Dr Nicholas Lim, consultant obstetrician and gynaecologist at Columbia Asia Hospital Petaling Jaya said "less discomfort means more time for mums to enjoy me-time during their pregnancy. This means they can continue doing what they love, with a baby on the way as long as they stay safe and eat well".
As mothers consume Frisomum Gold® with DualCare+TM, their developing babies will also be nourished with key supporting nutrients like folic acid and iodine that is essential for the red blood cell production, and brain and neural system development. It is also fortified with other nutrients, such as Vitamin B12, Vitamin D, DHA and calcium.
This product is enhanced with a new honey-vanilla flavour that has a lighter mouthfeel, making it an appealing and healthy snack during pregnancy. To consume Frisomum Gold®  simply mix 180ml of water with four levelled scoops of milk powder and it is ready to serve! Frisomum Gold® with DualCare+TMis now available at major retail outlets nationwide. For more information about the improved formula, please visit www.frisogold.com.my.