Nailed It: The Top 10 Best Nail Salons In KL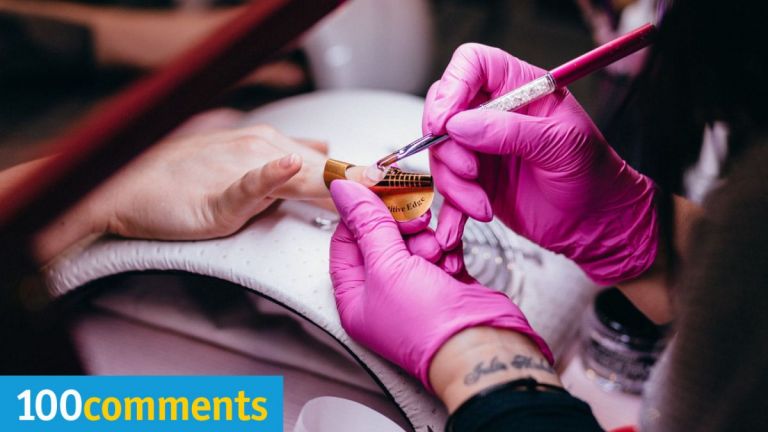 When it comes to nails, it's not all glitter and polish. A good nail salon should possess creativity, cleanliness, and professionalism.
Nowadays, it can feel like there's a new beauty salon around every corner. Yet how can you tell which outlet provides you with the kind of nail care services required to produce that amazing set of beautiful nails?
It's all well and good to walk out of the salon with beautiful nails, but if the manicurist isn't good at their job you could spend a bomb on nails that won't last the week. Though nail services have become more and more affordable over the years, it's important to find a place that can beautify your nails properly. If you're not sure what to go to glam up your nails, have a look through our list of the Top 10 Nail Salons below.
Nails On Wheels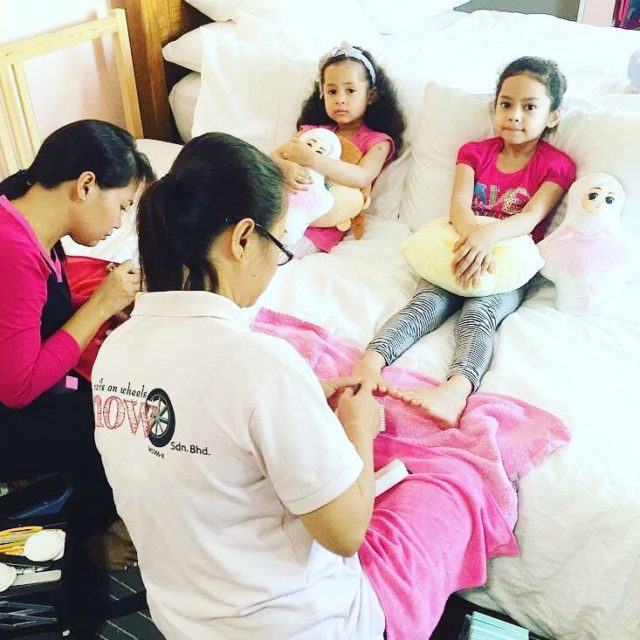 Don't feel like going out to the mall? No worries! With Nails On Wheels, the stylists come to you instead!
The first of its kind in Malaysia, Nails On Wheels is a home to home service that allows you to enjoy manicures, pedicures, massages, and even waxing all from the comfort of your own home!
No need to worry about traffic jams or finding a dress to go out. Simply sit back, relax, and let Nails On Wheels' team of experts work their magic.
Website: https://nailsonwheels.com.my/
Contact Number: +6012 689 9293
Jac & Ivy Nail Spa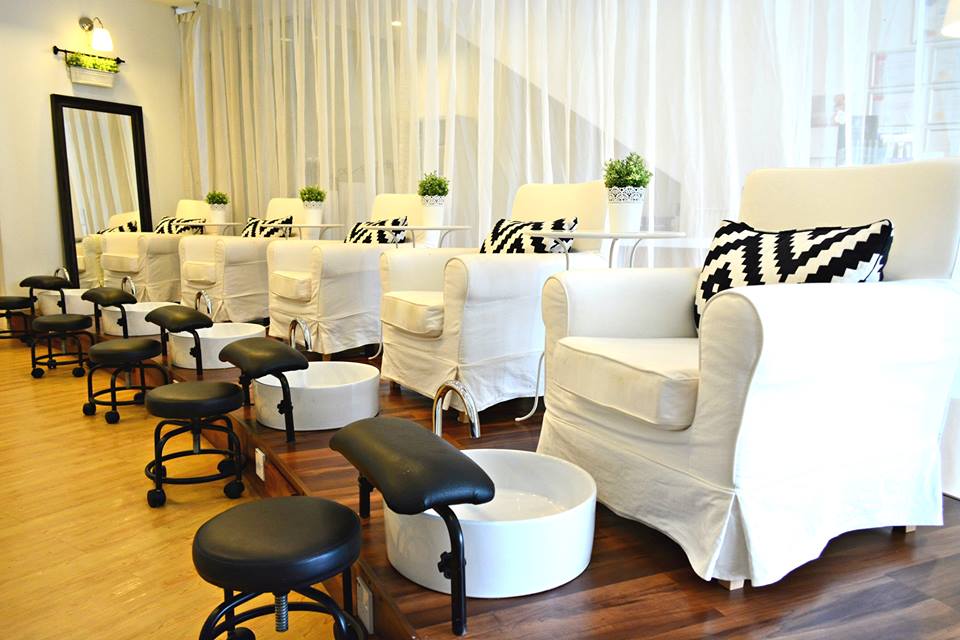 One of the best nail spas in KL, Jac & Ivy Nail Spa is based in Sri Hartamas. This must-visit nail salon has a hotel-like decor, with warm lighting and plush white chairs that feel as comfortable as they look.
Jac & Ivy strives to provide clients with the highest quality nail services and are well known for their impeccable nail art. If you've got a big event coming up, come on over to enjoy world class customer service with an extraordinary pampering session.
Website: https://www.jacandivy.com/
Contact Number: 03-6206 1508
Posh! Nail Spa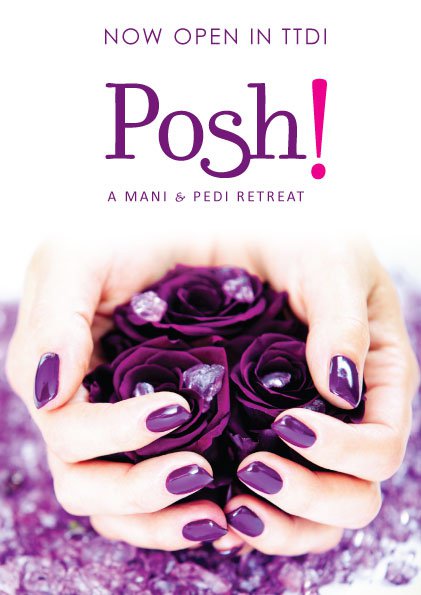 A visit to Posh! promises to be a luxurious yet affordable experience that will leave you smiling at your nail's new beauty. They use carefully selected and top-of-the-line high quality products to ensure that your nails are left looking gorgeous.
Posh! is run by an experienced team of stylists who strive to ensure that service is professional, meticulous, and simply perfect. They provide one-of-a-kind nail care along with a full line of professional beauty services and unique pampering parties to help you express your individuality and celebrate the beauty in you.
Website: http://www.poshnailspa.my/
Contact Number: 012-901 8219
Posh Belle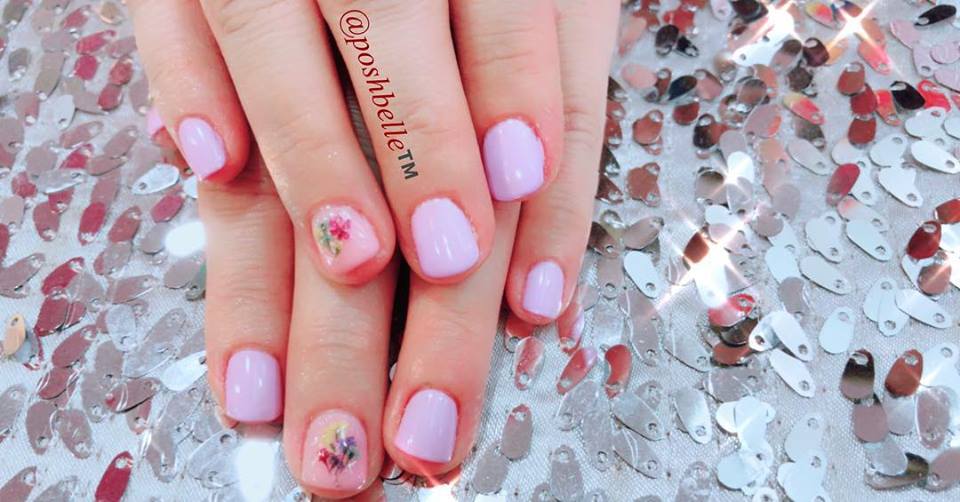 Located within the Ampang Point Shopping Center, Posh Belle offer manicures, pedicures, nail art, nail extensions, and callus elimination. Voted as one of the Top 10 Best Nail Parlors in Malaysia, their professional team creates beautiful and artistic designs that have even been used by some local influencers. Check out their Instagram or Facebook pages today to have a look at some of their unique designs!
Website: https://www.facebook.com/poshbellenailspaampangpoint/
Contact Number: 03-4251 8733
The Nail Edge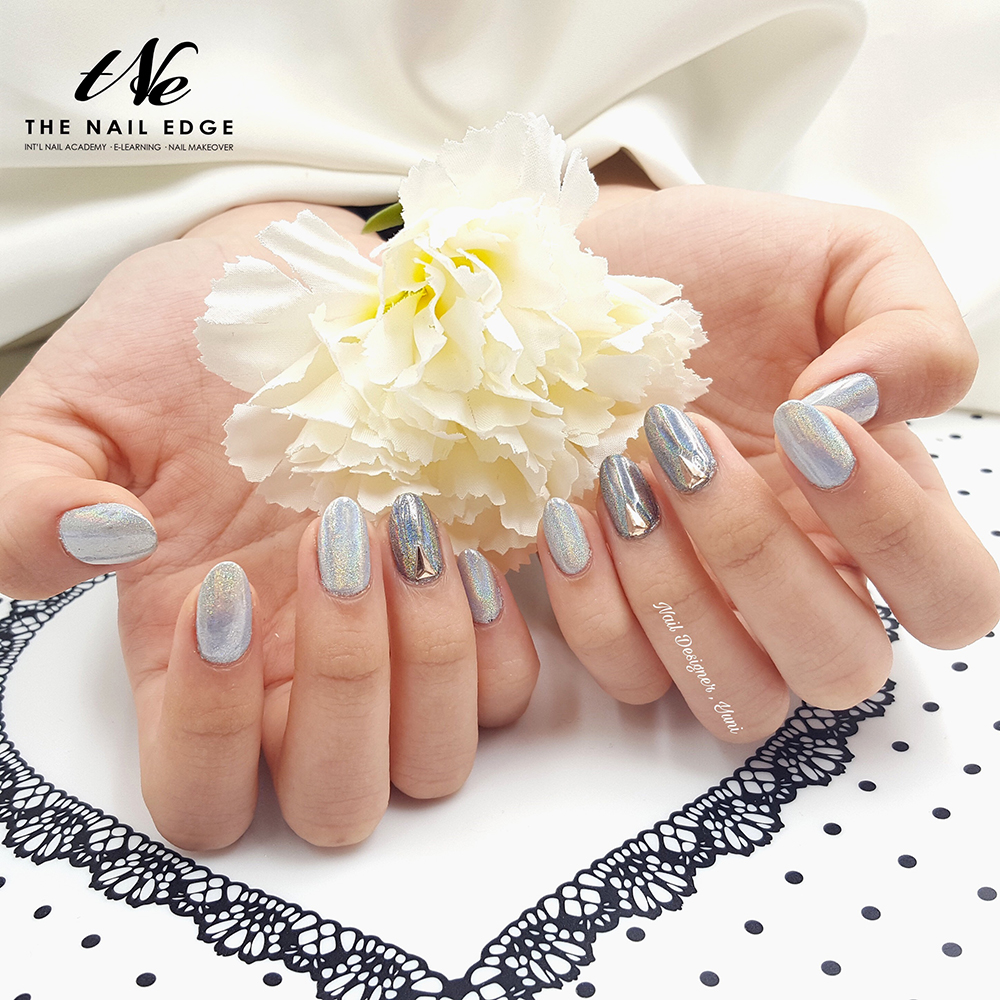 Created in 2013, The Nail Edge is the first Home Style concept Nail Academy and Salon in Malaysia. Having won numerous local and international awards over the years for their stylish and innovative nail art, The Nail Edge offers international nail courses including e-learning and overseas training.
To provide the highest standards of service, The Nail Edge makes use of state of the art nail technology and equipment to ensure top quality nail art and turn their students into professional nail artists.
Website: http://thenailedge.com/
Contact Number: 03-9221 2311
Haru Global Beauty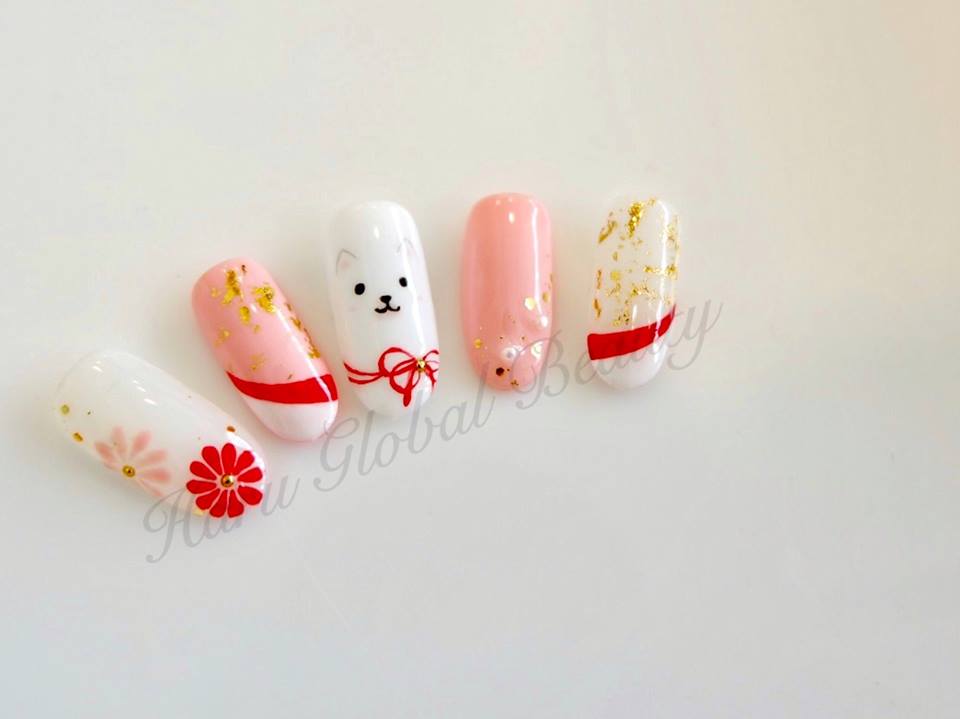 A Japanese brand originally founded in Tokyo by Yoko Komura, Haru Global Beauty made its way to Malaysia back in 2013 with an outlet in Solaris Dutamas. A veritable haven for those who enjoy Japanese style nails, Haru Global Beauty also provides services such as nail and eyelash extensions.
They use high quality Japanese products in order to ensure that every nail is as perfect as possible. In addition, those who're interested in learning more about nail art are welcome to visit their academy where various courses are provided to help budding nail artists shine.
Website: http://haru-salon.com/ | https://www.facebook.com/HaruGlobalBeauty.my/
Contact Number: 03-6206 5128
Fingernail Expert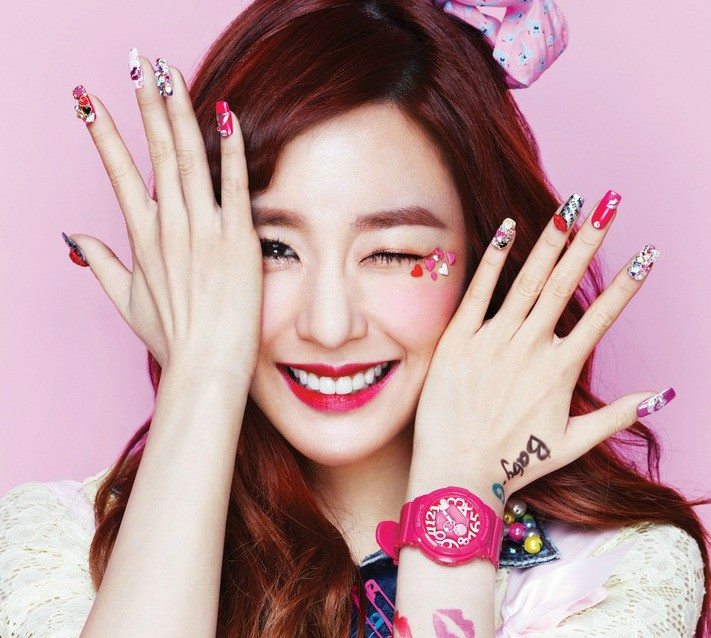 Providing elegance from top to toe, Fingernail Expert allows you to indulge in all manner of nail related services for affordable prices. The Fingernail Experts nail salon specializes in delightfully indulgent manicures and pedicures. They provide you with flawless nails and soothing skin treatments, adding a touch of pampering to your day.
Aside from manicure services, this salon also has nail art courses available for aspiring manicurists. Keep an eye out for their promotions and special deals by visiting their Facebook page regularly.
Website: http://fingernailexperts.blogspot.my/ | https://www.facebook.com/fingernailexperts/
Contact Number: 017-686 2628
Colour Culture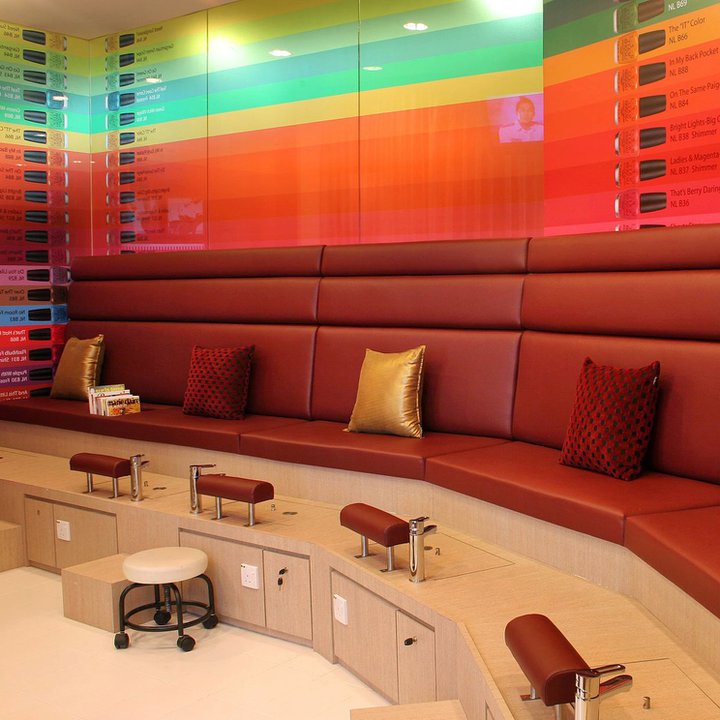 Colour Culture is a chain of nail salons that specialize in OPI polishes. Backed by 25 years of experience in the nail care industry, Colour Culture provides you with an exciting array of services ranging from the basic manicure to the ultimate pampering therapy.
They use only the finest quality tools, products, and nail lacquers from OPI to provide you with the highest quality service. Synonymous with colour, style and comfort, Colour Culture was conceptualized to provide customers with a luxurious yet warm and cozy environment to indulge in the treatment of their dreams. Relax and unwind in custom-made leather sofas while their well trained and professional manicurists lovingly tend to your nails, hands, and feet.
Website: http://colourculture.com.my/ | https://www.facebook.com/ColourCultureOPINailBar/
Contact Number: 03-77102290
beeQnails Salon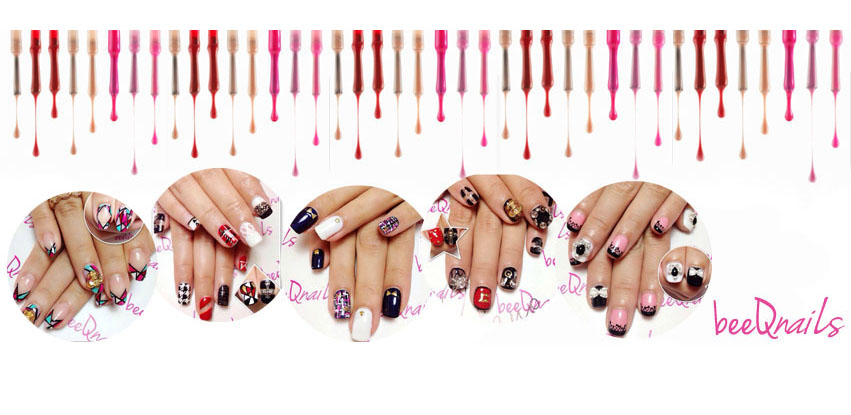 A cozy salon located in the SS2 area, customers who visit beeQnails are sure to leave with a spring in their step. Their team of experienced professionals have a reputation for being creative, friendly, and passionate about providing the best nail art services in town.
Partnered with OPI, beeQnails holds itself to high standards in terms of customer satisfaction. They do their best to ensure that every guest receives the attention they deserve, providing features such as cartoon nails and personalized designs to meet the customer's standards.
Website: https://www.facebook.com/beeQnails/
Contact Number: 03-7866 0935
Enchanted Siblings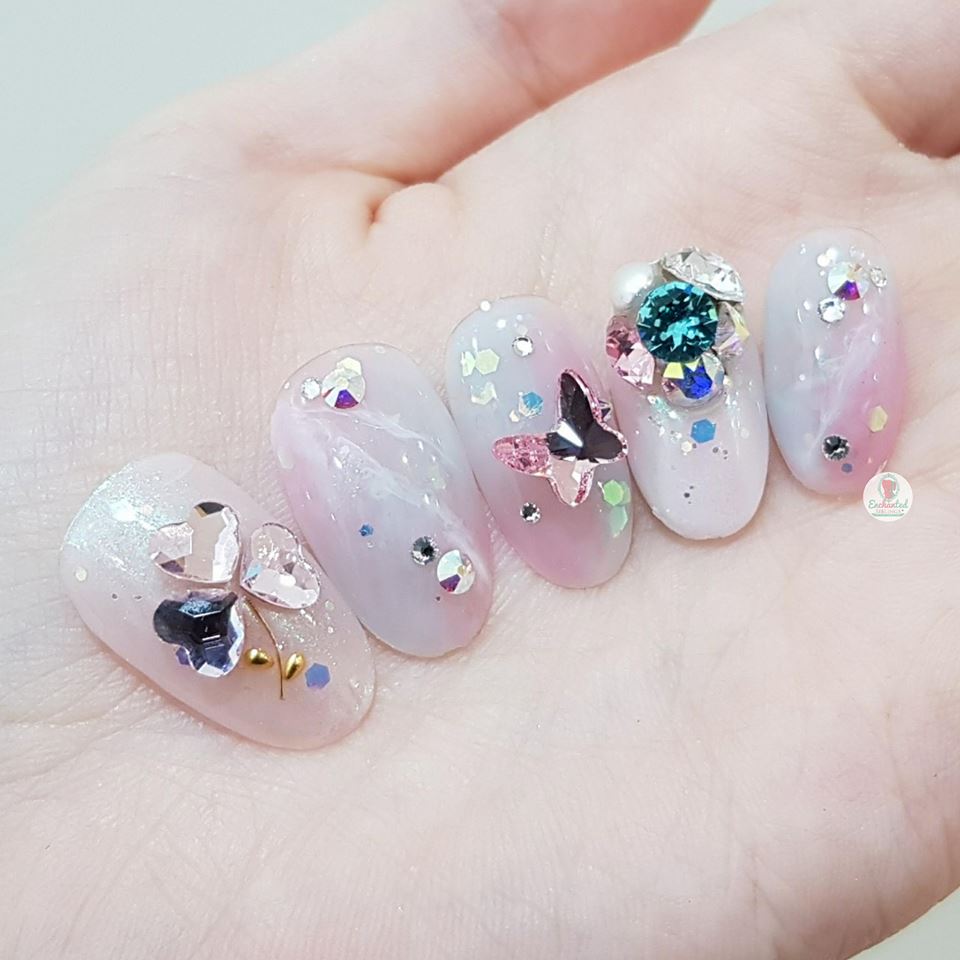 Open daily from 11am to 7.30pm, Enchanted Siblings is strategically located in Bandar Baru Sri Petaling. Aside from the standard manicure and pedicure services, this nail salon also offers additional services such as nail enhancement, gel nails, and intensive nail repairs.
Additionally, Bride-to-bes should definitely pay them a visit as they offer special packages for brides who want to get their nails done perfectly before the big day.
Website: https://www.facebook.com/enchantedsiblings/
Contact Number: 013-668 6688