Holiday Gifting Ideas from L'OCCITANE Group of Brands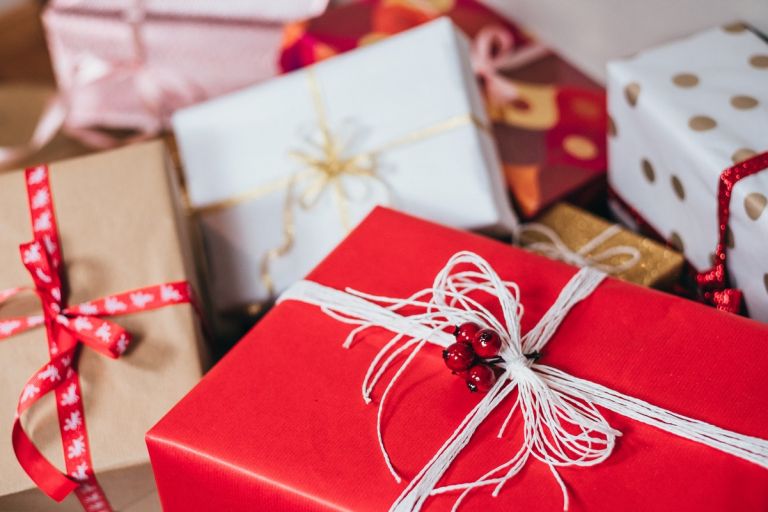 A beautiful holiday season will arrive soon; take this opportunity to spread love, joy, peace and goodwill to your love ones. Give them a special gift that will brighten up their days this holiday season.
L'OCCITANE's HIGHLIGHTS
This Christmas, L'Occitane aims to help shoppers to celebrate relationships through the sharing of thoughtful gifts – chosen with thought, and received with much delight.
#ItsNotJustAGift
It is A THOUGHTFUL GIFT
SHEA BUTTER XMAS STAR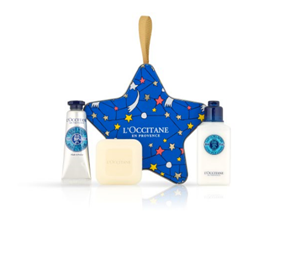 Price: RM60
Components:
Shea Hand Cream 10ml
Shea Soap 25g
Shea Body Lotion 30ml
CRACKERS KIT TO SHARE

Price: RM115
Components:
Cherry Blossom 35ml, Cherry Blossom Hand Cream 10ml, Almond Shower Oil 35ml, Almond Hand Cream 10ml, Aroma Shower Gel 35ml, Lavender Hand Cream 10ml, Shea Butter Shower Oil 35ml, Shea Hand Cream 10ml
CHERRY BLOSSOM KIT

Price: RM198
Components:
Cherry Blossom Shower Gel 250ml, Lotion 75ml, Hand Cream 10ml, Mini EDT 7.5ml, soap 50g
HOLIDAY BEST KIT

Price: RM200
Components:
Almond Shower Oil 250ml, Shea Butter lotion 75ml, Shea Butter Hand Cream 10ml, Shea Butter Soap 50g, Verbena Shower Gel 70ml
I CARE ABOUT SIGHT KIT

Price: RM248
Components:
Ultra Rich Shea Butter Shower Cream (30ml), Shea Butter Gentle Soap (25g) and Shea Hand Cream (10ml) & 100% organic cotton pouch air-flown from France.
Do not forget to help fight avoidable blindness during this festive too!
TIPS! You can also touch & read the braille text (I Care About Sight) printed on it.
MELVITA'S HIGHLIGHTS
Melvita is a strong believer in clean gifting simply because if it is good enough for me, it's good enough for you.
There is no better way to end the year, than to be Better Together.
This Holiday, let's #StartOrganicTogether #GiftOrganicThisYear
LET'S SHARE THE JOY OF ORGANIC!
ALL TIME FAVOURITE Gift Set

Price: RM589
Components:
Argan Oil 50ml
Rose Plumping Serum-Lotion 100ml
Rose Floral Water 200ml
Cleansing Jelly 200ml
L'OR Bio Extraordinary Oil
Tote Bag
BEAUTY FIRMING Gift Set

Price: RM288
Components:
L'OR Rose Firming Oil 100ml
L'OR Rose Body Scrub 150ml
Pink Massage Roller
BEAUTIFUL EYES Gift Set

Price: RM289
Components:
ICY Roll On Cornflower 10ml
Cornflower Floral Water 200ml
Avocado Oil 50ml
Mask Sheet
L'OR Bio Gift Set

Price: To be confirmed
Components:
Extraordinary Shower 250ml
Extraordinary Body Milk 200ml
Eau de Toilette
Pouch
ERBORIAN'S HIGHLIGHTS
Tap into the fabulous Erborian line-up of amazing products this holiday season!
In order to look flawless all day, all night, Erborian helps you to achieve that desired cosmopolitan look will surely make you become the star of the show!
Glow Your Mind Gift Set

Price: RM60
Components:
Glow Cream 15ml
CC Cream (Dore) 5ml
Hermo & FashionValet exclusive
Perfect Skin for a Perfect Day! Gift Set

Price: RM159
Components:
Matte Cream 15ml
CC Cream (Dore) 45ml
Hermo & FashionValet exclusive
My PERFECT Skin Secrets Gift Set

Price: RM189
Components:
CC Cream 45ml (Dore)
Black Scrub 15ml
BB Shot Mask
Hermo & FashionValet exclusive