COLLAGEN PEPTIDES from Ruijia – Why take this everyday?
Collagen – The first thing that crosses our mind when we hear this word is, beautiful skin. While it's true that collagen is absolutely needed for beautiful skin, that's not all collagen can do for us, especially when it is collagen peptides!
Collagen, a protein found in abundance in our bodies, is made up of long-chain amino acids, namely proline, hydroxyproline, and glycine, and we need them for healthy skin, bones and tissues. It also plays a major role in skin elasticity, hence, it is an essential anti-aging agent. Ever heard of collagen peptides, however? If you have not, it's high time you did, because whatever collagen can do, collagen peptides are said to be even more effective in achieving those results. This is because collagen peptides are the hydrolysed form of collagen, and hence are short-chain amino acids which are more readily absorbed by our body! Collagen peptides are able to move more easily through our joints, skin, bones, and bloodstream compared to normal collagen. This enhancement makes collagen peptides more suitable and bioavailable to our bodies.
Ruijia brings all the benefits of collagen peptides to you in a convenient powder form. When we age throughout the years, collagen production will also decrease and that will make our skin drier than ever. Apart from stimulating collagen in our body, it helps to give your skin a youthful appearance and firmness. Just as important, collagen peptides can give your skin an instant boost in hydration.
Made up from Fish collagen, Ruijia contains amino acids lysine and proline which perform essential functions in our body, renewing, restoring and rejuvenating skin, hair, nails, bones and joints. It also has Soy Protein, which is cholesterol free and low in saturated fat, to improve the gastrointestinal system and lower the risk of cardiovascular disease.
Other than anti-aging and boosting skin hydration, collagen peptides are incredibly helpful in improving any issues we may have with our joints, where those who suffer from osteoarthritis and rheumatoid arthritis may find relief with Ruijia, while they take care of their appearance at the same time! On top of it all, we all know how important it is to take care of our gut health, which is where all ailments begin and end. As a high quality collagen supplement, Ruijia contains glutamine which can improve your digestive system and reduce inflammation.
Ruijia is enhanced with Vitamin C which helps to firm our skin while eliminating dark spots. All in all, supplementing with Ruijia helps with restoring skin beauty by firming, tightening and reducing the appearance of open pores; strengthens hair and reduces hair fall; and takes good care of our overall health including our gut health!
It is the most convenient way to a more youthful appearance, for, after all, health is beauty and vice versa! Ruijia Collagen peptides are available in four variants: Premium Pure Collagen Powder; Hydra Collagen Powder; Rose Extract Polyphenols Collagen Powder; and Royal Jelly with Pearl Moisturising Collagen Powder. Ruijia is by far the best investment you can make for your inner health and outer beauty!
Ruijia recently won the BabyTalk Readers' Choice Awards 2021 for the Best Collagen Peptides For Pregnancy category.
For more information, visit their website, and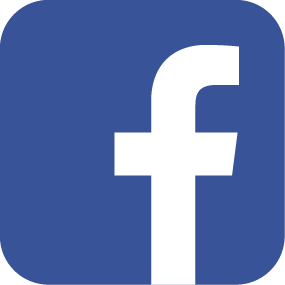 Pekky 17 Beauty.