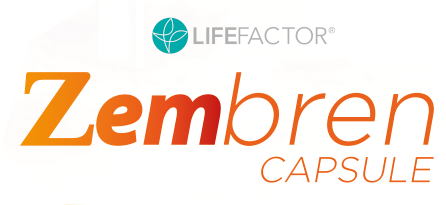 Life Factor Zembren
100comments Product Excellence Award 2021 Winner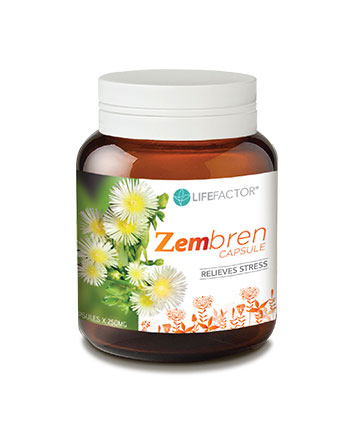 Prepare To De-stress Safely & Naturally
The winner of 100Comment's Product Excellence Awards 2018, Life Factor Zembren is a safe, natural supplement for stress relief and to combat anxiety.
In our modern age of instant food and fixes, and having bosses who want things resolved yesterday, is it any wonder that stressful situations are increasing by leaps and bounds? Faced by such stressors, our body reacts by way of headaches, migraines, insomnia, anxiety attacks, just to name a few symptoms. It's just so easy to reach out for an aspirin or anti-depressant to help us get through the day.
Unfortunately, the above-mentioned medications are not meant to be long-term solutions as they could result in adverse side effects. Moreover, they may also clash with other medication.
It is always best to turn to a natural, yet effective remedy to relieve stress. Sceletium Tortuosum, fondly known as the Calming Cactus, has been used by the San Bushmen of South Africa to boost their mood, recharge sluggish energies and promote calmness. Scientists and researchers have managed to successfully produce the patented extract of Sceletium Tortuosum, which is packaged into Life Factor Zembren's capsules.
A Natural Alternative
Life Factor Zembren Capsule has been thoroughly researched for its efficacy and safety in increasing serotonin levels and is certified to be Generally Regarded As Safe (GRAS) in the US. As such, it is a great alternative to antidepressants as it is natural and non-habit forming.
Life Factor Zembren capsule contains 25mg of patented sceletium tortuosum and can be taken without prescription to manage stress, anxiety and sluggish moods, minus the negative effects caused by anti-depressants. It is available in packs of 10s and 30s at selected pharmacies and clinics throughout Malaysia.
Raving Reviews
"I have been diagnosed with psoriasis three years ago due to extreme stress. I have tried so many creams and ointments to stop the itch but still no improvements. Through many hours of research, the only way to relieve it is to de-stress and make my body relax internally. So instead of using medicines which contain steroids, I started to search for a natural plant-based cure. I found Life Factor Zembren and tried it. So after half an hour of intake, my nerves started to relax. And my itch also started to ease. Since then I have not only trusted this product but have recommended it to many of my friends and bosses to try this product to de-stress. I am glad there is Zembren in the market to help people like me," Nurul Azlin Tham, a 100Comments.com reviewer enthused.
Many other reviewers raved about how calm they feel after consuming Life Factor Zembren and that it helps them sleep better. Indeed, good quality of sleep and a general sense of calm are great antidotes in beating stress.
For more information, go to www.lifefactor.my.
Check out some more reviews on Life Factor Zembren.