TIGROX Star Product Ceremony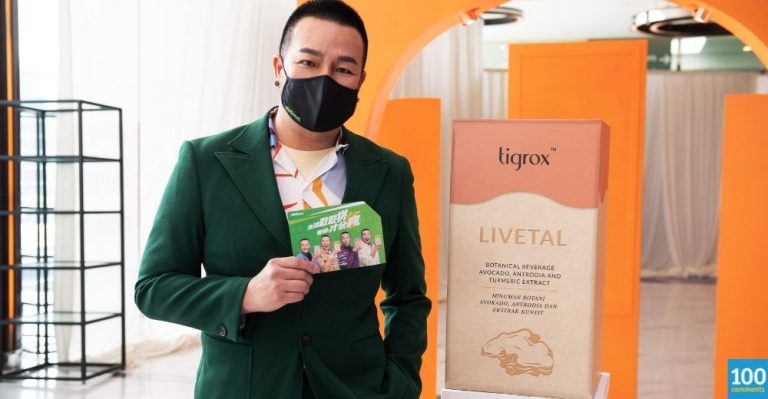 Being the trendsetter of personalised functional foods, Malaysian homegrown brand WELLOUS has invited Jack Lim to be the ambassador of our star product series, TIGROX. The initiative aims to build health awareness among Malaysians through sending warm reminders to ensure we always take care of our health despite living a hectic life.
Malaysians are always proud of our spirit of diligence and perseverance, but it is crucial to pay attention to our health while achieving our goals in life. WELLOUS TIGROX series products are made from patented ingredients, and one of our market-leading products Tiger Milk King tiger milk mushroom botanical beverage is well-known for its capability in enhancing our lungs and respiratory functions. Other than the significant health benefits and refreshing taste, we are also promoting and introducing our national treasure to the world. As for IMUGLO, another product from TIGROX series which is made from elderberry, can help to enhance our immune system. Maintaining a strong immunity is very important to the dedicated urbanites today as it is a transparent protective shield that keeps you moving.
To ensure achieving the best outcome and creating a strong impact, WELLOUS has invested in producing a music video specially for this campaign. Reason being we often neglect the symptoms or signs of illnesses, therefore, we wish to spread health awareness through the song lyrics in an interesting way. TIGROX series is developed based on the needs of Malaysians from several health aspects. We firmly believe that supplementing the right nutrients is the first and foremost step to stay healthy, and with a healthier body, we can continue to strive for higher achievement and success.
Under the cruel attack of this covid pandemic, we are finally having a better grasp on the importance of maintaining good health. Hence, WELLOUS is committed to formulate and develop more functional foods for the people, and our professional medical experts will also continue to deliver proper knowledge to increase health awareness among the society. It has been 5 years since our establishment, we have witnessed countless testimonials along the journey and we are looking forward to becoming a health-advocating international health brand, who introduces our home-grown brand and functional foods which are made from local and international potent ingredients to other countries. Lastly, to celebrate our 5th anniversary, WELLOUS is aso giving away attracting prizes worth more than RM500,000 including a luxury car to our loyal customers, for more information, kindly visit WELLOUS official Facebook page.